Innovative designer and manufacturer of waterslides, Polin Waterparks, is celebrating a Golden Pony Award for Ulet Waterpark in Russia.
The award recognises the park's role in boosting the social and cultural life of Ulyanovsk.
Alexey Rogov, Head of the Alexandrovskiy Sad Group, Igor Arinakhin, Director of Ulet Aquapark and the Polin Waterparks team were on hand to collect the award at the International Golden Pony Award Ceremony, held at the Coliseum Hall at VDNKh in Moscow.
The annual ceremony takes place during the Russian Association of Amusement Parks and Attractions (RAAPA) international trade show. Polin also received the show's Best Exhibit Award for the fifth consecutive year.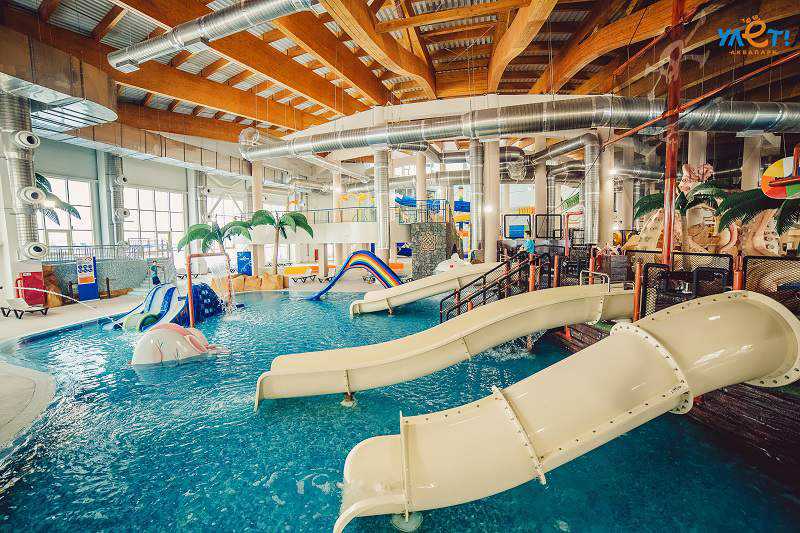 Russian waterparks featuring Polin slides have scooped a number of Golden Pony Awards over the years. Among them is the H20 Waterpark in Rostov-on-Don, Russia. The company also won a Golden Pony Award for Excellence in 2012.
Ulet Waterpark is one of the largest waterparks in Russia's Volga region and features the area's fastest waterslide. Since opening, the two-storey, seaside-themed attraction has attracted rave reviews. Even the exterior makes a statement, dominated by a Polin Sphere waterslide.
Ulet Waterpark features 7 Polin waterslides and 3 pools
Inside the 12,000 square metre facility there are 10 water attractions including 7 Polin waterslides and 3 pools. Some are filled with warm, whirpool jets, while another produces ocean-like waves. The indoor/outdoor pool allows guests to relax in warm water even while it snows.
The Ulet Waterpark is the first fully-themed waterpark in Russia and also offers saunas and a spacious jacuzzi, as well as a large café. There is plenty to keep little ones amused in the pirate-themed area.
Founded in Istanbul in 1976, Polin has evolved into one of the world's leading designers, manufacturers and installers of aquatic parks and attractions. To date, the Turkish company has completed over 3,000 waterpark projects in 105 countries around the world and is the biggest waterslide supplier in Eurasia.