ProSlide Technology Inc., an industry leader in water ride manufacturing and design, is celebrating its latest achievements, having been awarded the World Waterpark Association's Leading Edge Award for three of its projects from this year. These are the custom RideHOUSE Svalgurok at Rulantica, DreamWorks Water Park at American Dream and the expansion of Atlantis Aquaventure in Dubai.
The Leading Edge Award is presented by WWA, the World Waterpark Association, in recognition of new concepts, products or services that bring benefits to water parks, their visitors and the industry as a whole. ProSlide has shared these awards with a number of clients and partners every year since 2012, and this year marks the 14th, 15th and 16th awards for the company.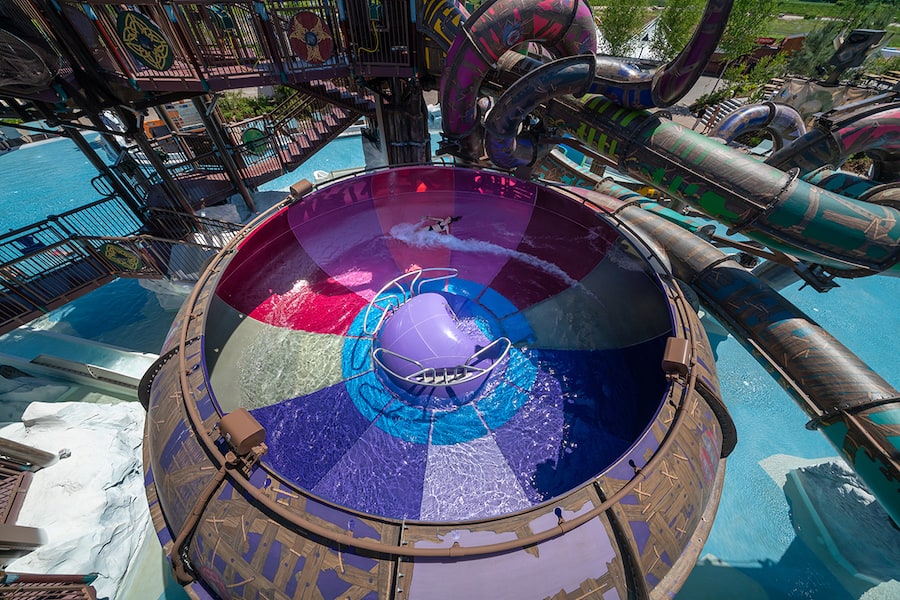 Innovation and collaboration
"The Leading Edge Award is a high watermark in our industry, and we're thrilled to be sharing this prestigious honor with three of our incredible clients", says ProSlide Chief Commercial Officer, Ray Smegal. "These projects showcase the pinnacle of ProSlide innovation and couldn't have been made possible without the collaboration of our partners at Europa-Park, Atlantis and American Dream."
Svalgurok at Europa-Park's Rulantica is a custom RideHOUSE (pictured, top), complete with giant sea creatures and Scandinavian theming, setting a new standard in aquatic play at the world-class water park.
Meanwhile, DreamWorks Water Park at American Dream, the largest indoor water park in the US, is home to 29 ProSlide water rides. Some of these are record-breakers, such as the world's tallest indoor body slide, FreeFALL, which has a 142-foot drop and the world's longest indoor HydroMAGNETIC ROCKET at almost 1,400 feet.
Finally, ProSlide was also recognised for the new phase of Atlantis Aquaventure Dubai, where it provided 17 of its cutting-edge water rides. This includes two water park towers with multiple RallyRACER mat racers, a new WaterKINGDOM featuring the world's first KidzADVENTURE Tower, and multiple ProSlide Water Coasters, including the world's first MammothBLAST Water Coaster.
Last month, ProSlide announced the opening of Baha Bay, a $200 million luxury beachfront water park at Baha Mar in The Bahamas. ProSlide worked with Baha Mar to bring a number of its innovative aquatic attractions to the Caribbean for the first time.