Seasonal events can be of enormous benefit to attractions, bringing in new visitors and giving old ones a reason to return. The Illumination winter event at Morton Arboretum has been a great success and provides a model for what other attractions can achieve.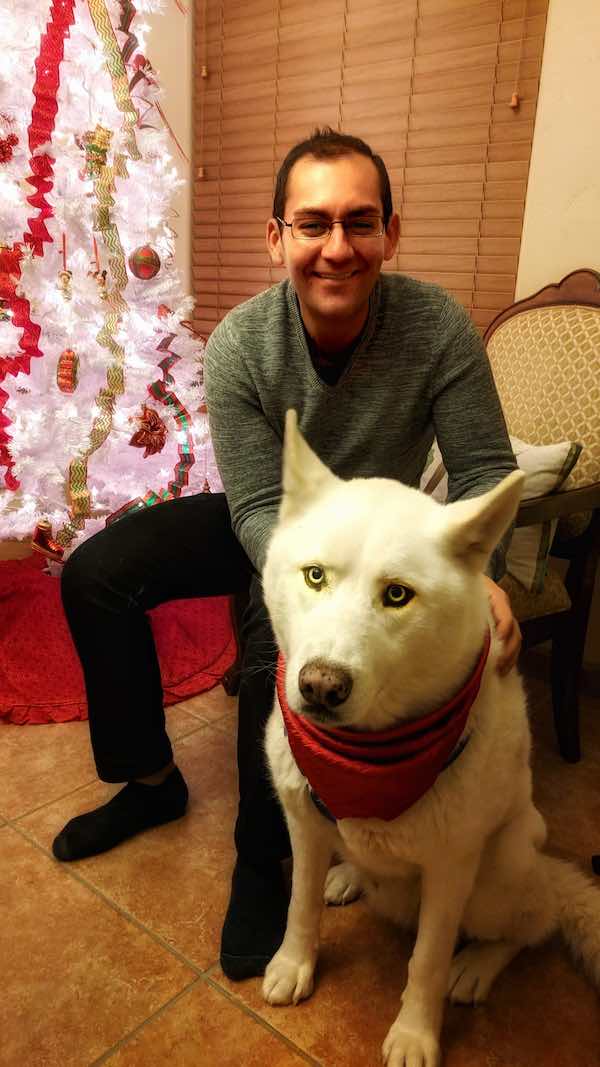 By Philip Hernandez, Editor in Chief, Seasonal Entertainment Source.
Morton Arboretum, located in Lisle, Illinois, was founded in 1922. Its mission is "to collect and study trees, shrubs, and other plants from around the world, to display them across naturally beautiful landscapes for people to study and enjoy, and to learn how to grow them in ways that enhance our environment".
Welcoming more than a half-million visitors to "see trees in a different light" on a one-mile walk through 50 acres of trees, the arboretum's Illumination seasonal event was born from partner trust, an established purpose and meaningful metrics.
Established in 2013, the event "brings light and nature together for a wintertime walk in the woods like no other". LED lights, interactive elements and sound accentuate the trees. Live entertainment and warming stations add to the wintertime experience.
A winter tradition
Illumination has become a winter tradition, with more than a half-million visitors from throughout the US as well as Canada, the United Kingdom, and Germany visiting each year. The experience is crafted in partnership with experiential lighting designers Lightswitch Lighting and Design and production company Intelligent Lighting Creations and uses energy-efficient, eco-friendly LED lighting.
Last year's event included a new way to become part of the Illumination experience – the Illu-medallion. It is a programmed, interactive pendant that lights up in sync with various aspects of the event. Illu-medallions, worn on a lanyard, change colour, intensity and, in addition, pulse in response to the features that guests encounter on their journey to provide an interactive experience.
Each year's event takes a full year of planning with a team of 25 designers, technicians and crew working for more than a month to install the lights. Fantasy Forest, Illumination's grand finale, took six months of design time and testing and more than two weeks to program.
Sue Wagner, vice-president of education and information at the Morton Arboretum, said: "Last year was our fifth season of encouraging visitors to see trees in a different light, with new and returning elements and new ticket options to enhance the Illumination experience for our guests.
"Illumination surprises and delights visitors with luminous colour, light and sound that transforms 50 acres of trees into something truly magical."
The value of seasonal events
To understand the value of seasonal events to the arboretum, it is first necessary to understand how it measures success.
"We define success with Illumination in a number of ways," Wagner said. "One of the ways is net revenue. Another metric is whether we're attracting new audiences to the arboretum. A third measure is our reputation."
Morton Arboretum uses its net promoter score (NPS) to assess whether Illumination is having a positive effect. The organisation also assesses whether its marketing is attracting a higher proportion of non-members to members.
Wagner said: "With Illumination, we noticed that we're significantly attracting a greater percentage of non-members versus members. We'd set a target for attendees at Illumination of 50% members and 50% non-members. We discovered that about 62% of attendees at this event are non-members."
The staff at Morton Arboretum considers Illumination an exhibit rather than an event because the experience links so closely to its mission.
Wagner explained: "There are a number of different galleries that people experience along their walk. In those galleries, there are interactive experiences, visual experiences or auditory experiences. Our interpretation panels have 'teaser' tree expertise which is shared with the public. In this way, the public sees the connection of the Illumination experience to our mission.
"We have a very functional team that works together across all departments to create this visitor experience for members and non-members. The public views Illumination as 'a thing to do.' They may not think of it as an event."
The requirement for greater infrastructure
When putting on events it is important to consider the logistical issues they can cause. Morton Arboretum uses statistics to determine and plan for how many people come during what time of day to visit Illumination. This allows the team to plan car parking, snow removal and other necessary tasks.
Wagner said: "Timed ticketing has made a big difference in the quality and satisfaction of the visitor experience and it's also improved staff morale because it provides a way to manage surges in attendance.
"We have to be much more attentive to detail than when we combine an exhibit with programming events where we don't have these surges in attendance. On its busiest nights, Illumination has maybe 6,500 people. That's a lot of people. We need working bathrooms, ice-free walkways, and be sure the hot chocolate is hot."
Crafting emotional souvenirs
Illumination features refuges throughout the event – calm, warm places where one can stand by the fire, look out into the trees and reflect on the experience. These areas of reflection, said Wagner, are a recipe for creating what she calls an "emotional souvenir".
"Another example of the emotional souvenir is when family units or social groups of whatever kind come together in front of Symphony Woods and listen to the music of 'The Nutcracker' together. We chose that music purposely because it triggers nostalgia. We want the trees to express the symphonic music. Sometimes, people hum along with the music or start dancing to it. When we've asked in surveys what people most remember about Illumination, many cite Symphony Woods, because they feel an emotional connection to it. We've created a memory. That memory embeds in our guests the motivation to come back to the arboretum and have the experience again," she explained.
"We want to improve and tweak experiences, so the experience is more likely to craft emotional souvenirs for the visitor. On the other hand, there are some experiences we don't want to change. Hug a Tree, Symphony Woods, and Treemagination are the ones that visitors report resonating with the most. They're either visually unique, or there's a visceral component to them. These are the experiences we don't want to change because we want the visitor to come back and know they can have that experience again."
Pay attention to the data
Morton Arboretum's data shows that the primary reason people visit Illumination is to celebrate the holidays. The second most popular reason cited, by nearly a third of respondents, is to experience something new.
"To a lot of people, the arboretum is an unknown," Wagner said. "So what we've done is open ourselves up as a place to go for the holidays and, in doing so, we've opened ourselves up to a whole new world of people. A lot of our visitors are people who want a place to bring family and friends.
"Interestingly, nearly 50% of our survey-takers report they want to do something fun by themselves, but with other people, so they don't feel out of place. Illumination offers this. It's great for date night, families and social groups. About a third of our visitors come with one other person, and then the next ranked grouping is five or more people."
The blue-sky conversation
When coming up with the concept for Illumination it started with a blue-sky conversation. The arboretum looked at its existing seasonal programming to see where they needed to support attendance. Furthermore, it examined what the competition was doing.
"We appeal to people who want to spend time outdoors. So we came up with the idea of a holiday light experience but making it about the trees and not the lights," Wagner said.
"Once the president and board bought in, the next step was getting staff buy-in," she continued. "This is a big endeavour and something they'd never done before. The visitor experience creation process was broken down into bite-size pieces and then scaled up quickly again.
"We had marketing drive a lot of the benchmarking. Understanding our Chicago market was critical. Our marketing team developed a marketing plan that was very successful the first year. We exceeded our targets the first year because our staff saw the value in this event and pulled together."
Linking mission to event
When walking through Illumination, the connection between the event and the arboretum's mission is noticeable.
"We're an arboretum – we focus on trees and woody plants. Illumination brings light and nature together in this wintertime walk. It invites visitors to see trees in a whole different way. Although it's a pun, our slogan, 'We want people to see trees in a new light,' is also true. Illumination is the first step to getting people to fall in love with trees, think more about them and become more conservation-minded. Illumination expresses our mission in a unique and interactive experience. People become part of the ecosystem."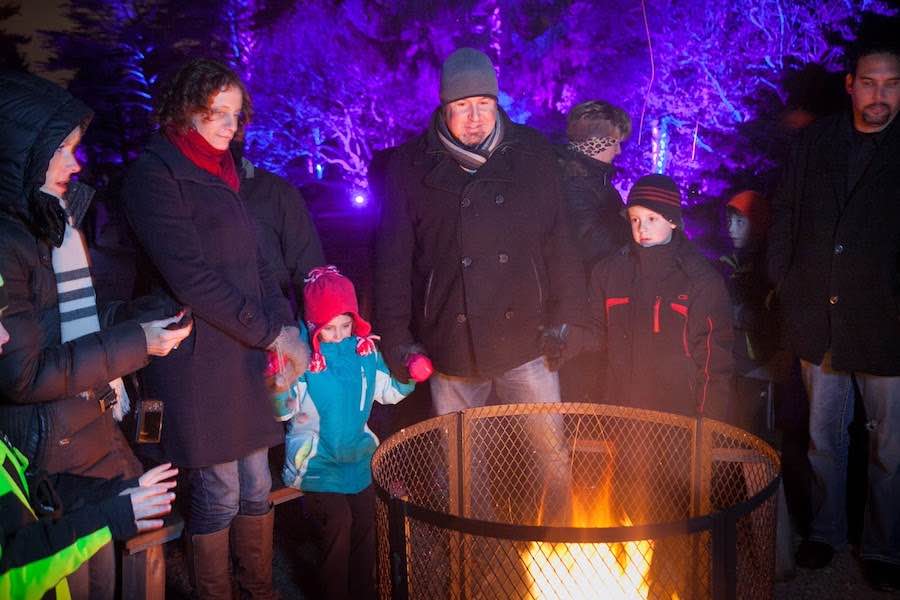 Lightswitch
Morton Arboretum did not put Illumination together on its own. It worked with partners to develop the project. One of those partners was Lightswitch Lighting and Design.
John Featherstone, principal at Lightswitch, said that one of the biggest challenges he faced in helping to put together Illumination was convincing Morton to open at night.
"It was also a big stretch for the arboretum to change from a one-staffing-cycle-a-day institution to a two-staffing-cycle-a-day institution," he said.
"The challenge of bringing in 1,200 lights and all the technologies pales in comparison to the HR and organisational logistics. It's also not just about bringing in new technologies, it's about rethinking everything. From staffing to guest management to hospitality services to parking."
Mission-based design
In coming up with the concept, Featherstone wanted to explore the idea that trees are no deader in winter than people are when they sleep.
"Make trees the star of the show. Make them 'scenery' in the true sense of the word," he said. "Not in a theatrical sense, and support Morton's mission of being 'the champion of trees'.
"Making the trees the stars is the touchstone for everything we do. Whether it's as visceral and engaging as Hug a Tree. Something as symphonic and grand as Symphony Woods. Or something as interactive and immersive as using the medallions to change the lighting on the trees. The trees are front and centre."
Illumination provides a holiday event where the design works within the constraints of the arboretum's mission.
"You can find Christmas lighting displays everywhere, especially in the Midwest," Featherstone said. "With Illumination, we wanted a very distinct feel and one aspect of that is the participatory element. We've explored a lot of interactive technologies, some of which are in Hug a Tree, Tinsel Harmony, and using physical or vocal methodologies to interact."
Environmental challenges
Another major challenge the design team faced was the cold. This is what led to the event being setup as a walking trail, so that people could keep moving.
"At the same time, we wanted that interactivity component," Featherstone said. "The medallion resonated with us because it's non-participatory interactivity. I know that sounds like double-speak, but what I mean is it's an interactive experience when you buy the medallion. From that point on, you become embedded in the show and you become a pixel."
The medallion will remain compatible with the experience year after year, saving visitors the need to purchase a new one.
"No matter where we go with the medallion, we have a pledge from Gantom [Gantom manufactured the Medallion, which is powered by Torch Technology] regarding compatibility; people will be able to bring their medallion back year after and it will always be part of the experience. We didn't want it to be a throwaway that gets tossed into the back of the junk drawer. It's a high-quality, tactile, durable kind of thing. It feels like it has value… It's not a passive experience but an active, participatory, engaging dialogue between the visitor and the installation."
Thick experiences
Featherstone described Illumination as a "thick experience", "as this thick, viscous experience that sticks to you emotionally. That's what we see with Illumination. It's sticky. People love it. They love coming back again and again. They love bringing their family and kids," he said.
"We were wobbling on the edge of being a novelty for the first few years, but now we're five years in and we've transitioned into being a tradition. What comes next is the transition into becoming an institution. For example, the area in the arboretum where the chandeliers are has become a traditional proposal spot, and people come back to the arboretum to get married. That's how a facility moves from being a beloved institution to being part of someone's life."