The St. Louis Aquarium at Union Station is set to open 2019 at the city's historic, downtown train station. A key part of the development process is benchmarking. In this third post from the team we learn why visiting other attractions is so important.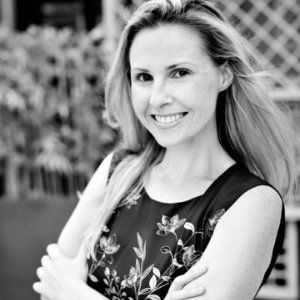 By Peta Wittig (right)
The picture below has to be my favourite to-date, and there isn't a shortage of crazy photos from our travels to different facilities over the years. But this group's commitment to the fear of getting attacked by a giant octopus is next level theatrical art…. Emily Howard nailed it.
Getting to visit aquariums around the world is something that most of my family and friends still can't believe is part of my job. And I'm not going to lie… It's as fun as it sounds (and looks!).
Benchmarking attractions
As Steve O'Loughlin mentioned in our last blog post when speaking with Erin Clark, the LHM team visited aquariums all over the country looking for inspiration for the St. Louis Aquarium at Union Station project. We certainly follow a similar philosophy at zoOceanarium Group and often travel across the world to find better ways of doing things and to see how other companies handle various challenges.
One of the highlights of what we do is getting to see first-hand what other zoos, museums, theme parks and aquariums do best; what works and occasionally we also see, what doesn't work so well. Talking to peers and colleagues about their achievements and challenges is the best way to not only make sure we don't repeat the same mistakes, but also to inspire our own aquarium journey.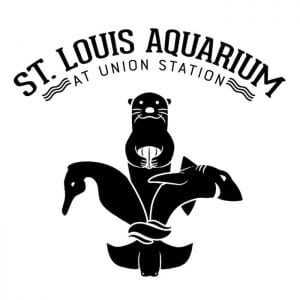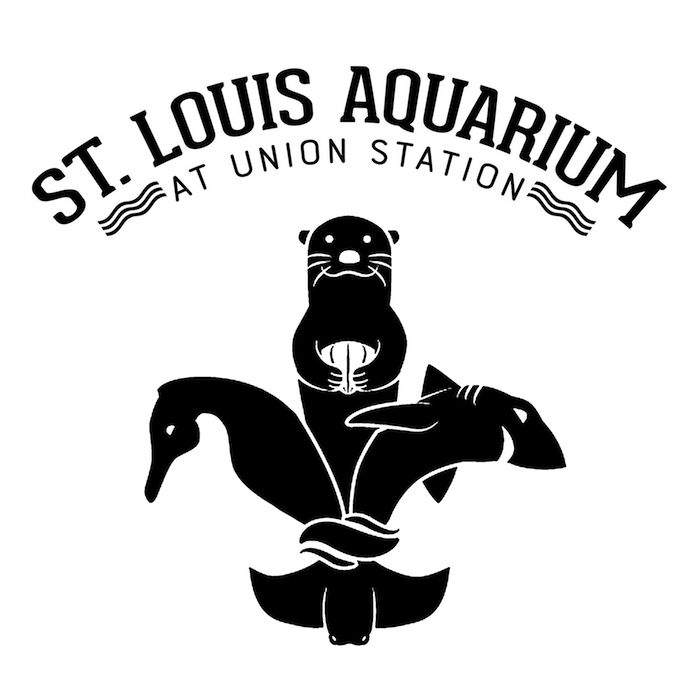 But who is going to share their industry secrets? Surely they aren't just telling you everything?
The response our team has received over the years from industry specialists inviting us into their facilities has been amazing. Not only are people open and forthcoming, they are proud to share their handwork. The zoo and aquarium folks are a tight-knit community that are in it for the love of the animals and to share the message of conservation.
So what are we looking at when we are benchmarking?
I shared my list with Erin and it's clear that even between the two of us, we look at very different things when we visit a facility. While I'm more focused on guest facing/operations items, she tends to be focused more on back of house/animal specific components…. and I'm sure the folks at PGAV Destinations & McCarthy Building Companies are focusing on more design, material and construction areas. Obviously our areas of expertise strongly drives the areas we focus on.
Here is a list of some of the areas I hone in on, it's not exhaustive, but it should give you an idea!
What makes it unique?
Where are the guests? Where do they naturally migrate to?
What is the guest flow? How do people queue and get into the building? 'Pinch points'?
What are people taking pictures of?
Which areas would you do differently? Why?
What are people buying in the gift shop? What is the % mix of retail items?
Are there other revenue streams other than admission?
What does the signage look like?
How is their back of house areas organized?
Staff areas? Uniforms?
What is the journey flow and messaging?
Guest mix and behavior?
The St. Louis Aquarium at Union Station team's favourite aquarium experiences?
Over the years all of us have seen some great attractions. So we asked some of the team working on the St. Louis Aquarium at Union Station what was their favorite aquarium experience? Here's what they said:
Bob O'Loughin, Chairman & Chief Executive Officer LHM (Lodging Hospitality Management).
Hard to pick just one as every facility offers something different! But a few experiences that stand out for me was the penguin experience at the Newport Aquarium and walking over their shark tank. I was also impressed with the magnitude of the Georgia Aquarium and the two windows for the jelly fish exhibit at the Chattanooga Aquarium. In general though, I really enjoy walking through the tunnels and having all the fish and color around me.
Steve O'Loughin, President, LHM.
Watching how active river otters were at the Florida Aquarium and learning about their different personalities. I've also been impressed with how aquariums have changed to include a wide variety of animals ' not just fish.
Up close and personal
Norm Alfaro, VP Finance, LHM.
The most memorable experience was visiting the Georgia Aquarium and experiencing the sheer size of that main tank. Watching the beluga's was also pretty cool.
Emily Howard, Vice President, PGAV
My favorite experiences are getting up close with animals (really any animal), but interacting with dolphins at Discovery Cove in Orlando was one of my favorite aquatic experiences of all time! Having grown up in the Midwest, marine environments and the animals in them were things I only dreamed of. Being able to experience one of the iconic species of the ocean up close, feel its strength, and in addition learn more about them only added to my love and sense of wonder for the water.
Joe Mooney, Chief Finance Officer, LHM.
Most memorable experience was the first time I saw a docent-led interaction, we met a sloth! Other experiences that have also stood out were manipulating the water in a water table, and walking through a tunnel as the fish were all around me.
The remarkable history of St. Louis Union Station
Alicia Shaw, Project Administrator, McCarthy Building Companies.
My most memorable aquarium experience'will be when I can introduce my granddaughters and their parents to the St. Louis Aquarium at Union Station. As a part of McCarthy Building Companies, I'm excited to be able to tell them first-hand stories about what was involved in building the Aquarium, as well as the remarkable history of St. Louis Union Station from train station to shopping center to hotel and entertainment complex.
Chad Smith, VP of Design & Construction Development, LHM
My most memorable aquarium experience will be when I can take my kids to the St Louis Aquarium at Union Station and play in the touch tanks.
Andrew Schumacher, Architectural Designer, PGAV
A favorite aquarium experience of mine is the rainforest exhibit in the Steinhart Aquarium at the California Academy of Sciences. I remember the feeling of adventure traveling from the treetops down to the riverbed of the Amazon, seeing firsthand how the flora and fauna of the land is interconnected to the waters of the river. The highlight is being immersed in an underwater tunnel with colorful cichlids and giant arapaima looming overhead with the layers of the rainforest visible beyond.
Bringing the kids
Justin Stichter, Project Manager, PGAV
My first time at Georgia Aquarium I was touring the Ocean Voyager Tank and while moving through the underwater tube, I witnessed the Hammerhead Shark devour a giant unsuspecting fish. It took two passes and the aftermath of scattered fish scales was amazing. It was also funny to hear all the school kids scream in horror and shock! This was a firsthand account of how ruthless and unforgiving the ocean is.
Bryan Meyer, Project Director, McCarthy Building Companies.
In my 18 years with McCarthy, my children have never been as interested and excited about what I'm working on as they are now that we're building the St. Louis Aquarium at Union Station. They can't wait to hear details about the fish, the experience and of course asking when they'll get to see if firsthand. I look forward to bringing my kids, as well as my extended family to experience the finished aquarium and enjoy it next year from the visitor's perspective!
Erin C. Clark, Director of Animal Projects, zoOceanarium Group.
My favorite aquarium experience'my first day as an intern at the New England Aquarium. I've wanted to work at an aquarium for as long as I could remember and that entire first day meeting the staff, getting introduced to the daily responsibilities and, of course, meeting the animals, I had the feeling that I was exactly where I was supposed to be.
These are some of our experiences. What about yours? We'd love to hear your most memorable aquarium experiences.