Interactive ride technology expert, Alterface, has revealed details of the hotly-anticipated interactive, dark ride roller coaster at Wanda's Oriental Movie Metropolis in Qingdao, China.
Currently under development, the world's largest interactive dark ride combines media-based interactivity with a high speed roller coaster.
Belgian company, Alterface, has designed and installed all image generators and the shooting system across 7 different scenes and 42 3D projection screens. The ride is themed around traditional Chinese legends.
"This project demonstrates the versatility of the Alterface technology," comments Benoit 'Ben' Cornet, the company's CEO & Founder. "We have to deal with many new challenges resulting from this type of action, speed and vehicles. This ride perfectly complements the many smaller-size Legoland Discovery Centers in China we have been installing, alongside other Centers worldwide."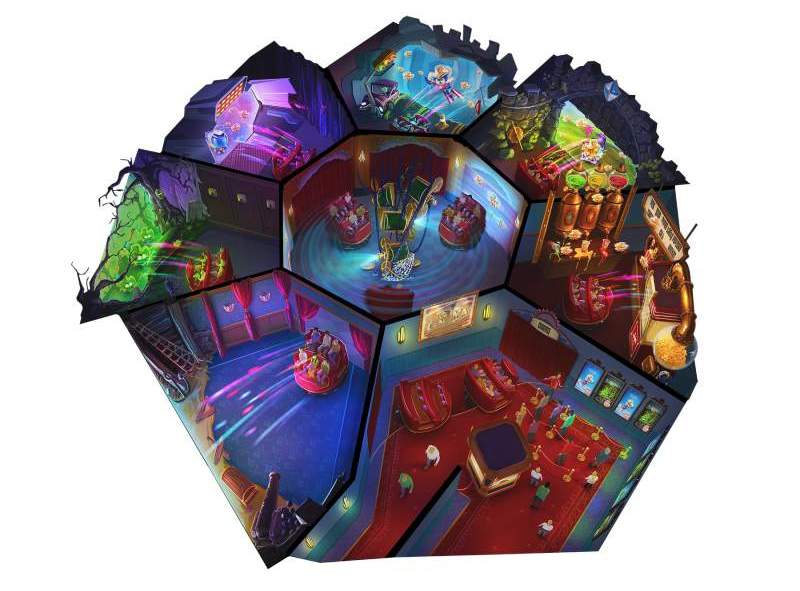 Erratic® non-linear dark ride – players determine the story
Last month, at the China Attractions Expo (CAE) in Beijing, Alterface introduced the world's first non-linear, high throughput, interactive dark ride to the Chinese market.
Alterface developed Erratic in response to China's many FECs that are seeking to offer their guests an exciting high-spec, small footprint experience. The ride features dynamic scene changing, allowing players to determine the sequence depending on their ranking and preferences.
Following a highly-successful CAE, Cornet confirms the growing demand in China and Asia for dynamic, mixed-media rides driven by advanced technology. The key he says, is for venues and attractions to see past the hype of technologies such as VR and understand that visitors are also looking for a bit of magic.
"The attractiveness of mixed-media has been demonstrated by the tremendous success of Disney in Shanghai, where millions of visitors have experienced that fun goes beyond equipment only," observes Cornet.
"It is also a clear and vivid evidence that the market is open to something different and more dynamic, and ready to invest in higher quality projects with strong concepts. Mixed-media rides require a different set of skills and a lot of companies are currently asking our help to move faster on that learning curve."