Opening 2019, the construction of the new St. Louis Aquarium at Union Station has presented unique challenges to the team tasked with the creation of this ambitious new attraction. They are building a 21st Century aquarium inside a 19th Century, historic building.
By Bryan Meyer, Project Director, McCarthy Building Companies, Inc.
Building an aquarium is complicated. But building a spectacular 21st Century aquarium inside the footprint of a 19th Century train shed designated as a National Historic Landmark adds additional levels of complexity. Fortunately for McCarthy Building Companies, which is building the two-story, 120,000-sq.-ft. St. Louis Aquarium at Union Station, construction challenges are their strength.
The rich history of St. Louis Union Station
St. Louis Union Station has a long and rich history. Opened to the public in 1894, it was originally owned by the Terminal Railroad Association of St. Louis. Local Architect Theodore Link designed the structure's three main areas: the Headhouse, the Midway and the 11.5-acre train shed. At its peak in the 1940s more than 100,000 passengers a day traveled through the station.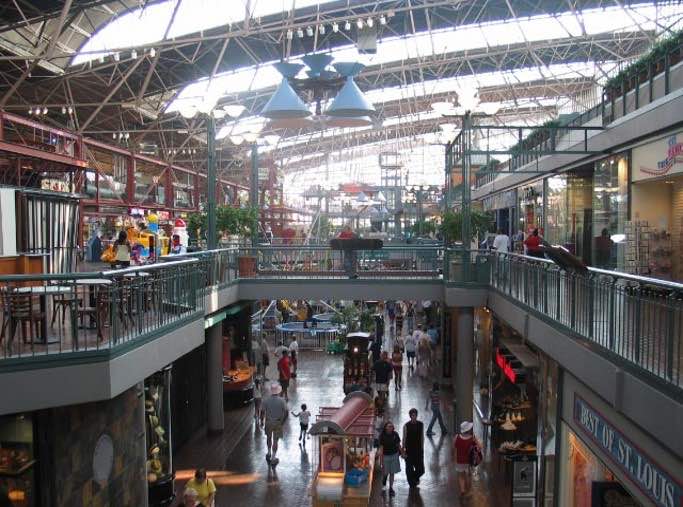 Union Station closed in 1978 when Amtrak relocated its St. Louis train station. It reopened in 1985 as a festival marketplace (above) following a $140 million renovation completed by the Rouse Corp. of Baltimore, that included transforming the train shed into a two-story shopping mall and food court.
Today, Lodging Hospitality Management (LHM), owns St. Louis Union Station. The plans for the aquarium are part of a $160 million family entertainment complex. This will include an observation wheel and an outdoor park for entertainment and food and beverage venues. The aquarium alone is expected to attract one-million visitors a year.
Building a 21st Century Aquarium
Construction challenges for the new aquarium began immediately. The demolition of the food court to open the space for construction of the new aquarium required leaving perfectly intact the entire infrastructure of the original train shed because of its historic landmark designation.
In addition, demolition required controlling noise and dust. This was because of an active 567-room hotel, as well as popular themed restaurants on the property.
Demolition depended on working from "as-built" drawings from the late 1800's,. These made existing condition coordination, work sequencing and planning essential. Not only was it necessary to protect and preserve the original columns, footings, foundation, underground piping and more, but also historic construction restraints provided limited access to certain areas, sometimes allowing less than two-feet of space.
Once the demolition is complete this spring, work will begin on building the aquarium. Key phases of construction range from structural work that includes micropiles, footings and underground systems, procurement and installation of acrylic glass for multiple exhibits, as well as tank testing, theming, and life-support system installation and testing.
Construction challenges
Each phase comes with its own set of construction challenges.
Aquatic concrete. Compared to standard concrete that is 4,000 to 5,000 pounds per square inch (psi), aquatic concrete is a special mix with different characteristics. As a critical component of the walls of each exhibit, McCarthy plans on creating mock-ups to determine how the concrete pours and authenticate the best concrete placement method.
Life support systems. In addition to the public exhibits, each representing a different ecosystem from riverside to oceanside and freshwater to saltwater, there will be back-of- house areas with separate holding and quarantine tanks. Furthermore, each aquatic environment requires separate systems and piping to provide individualized water, air quality, oxygen level and temperature controls.
Mechanical, electrical and plumbing (MEP) systems. Due to the highly specialized and precision needs of multiple aquatic environments, the MEP systems are significantly more complex and constitute a larger scope of work compared to most standard building projects.
Rock work, theming and acrylic. Highly-skilled and time-consuming artisan labor will be required to properly construct the rock work and theming in addition to the other specialty scopes of work. These include the installation of approximately 20 acrylic panels ranging in size from three-feet by three-feet to as large as 16-feet by 18-feet. All are key to the guest experience.
Designed by PGAV Destinations, the St. Louis Aquarium at Union Station will feature one-of-a-kind exhibits and tanks. Around 1.3 million gallons of water will house thousands of aquatic species from the rivers and oceans of the world. Once constructed, zoOceanarium Group will be the professional operator of the St. Louis Aquarium at Union Station. It is anticipated to open in 2019.
A true destination hotel and entertainment complex
Both PGAV and McCarthy have significant experience designing and building aquariums, respectively. As a result, they know first-hand what actually works in translating design to built-work and appreciate what it takes to create a successful aquarium both from practical behind-the-scenes to the ultimate guest experience.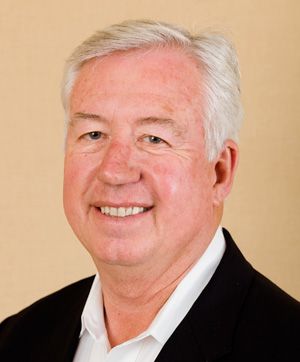 "We're very excited to have the nation'stop construction and design firms working with us on this project," said Bob O'Loughlin, Chairman and CEO of LHM. "The fact that both McCarthy and PGAV Destinations are based in St. Louis means that they also appreciate the value of Union Station's history and its importance to our community."
McCarthy, PGAV and zoOceanarium Group all appreciate the value of collaboration through every phase of a project. The team not only has regularly scheduled meetings, they frequently touch base throughout the day on everything from constructability issues to site and design considerations that will meet both the owner's and operator's needs and high expectations.
"St. Louis Union Station is being recreated for the future. We've received a great reception to the first phase of our project remaking the hotel spaces and the Grand Hall and we also know the opening of the St. Louis Aquarium and Wheel in 2019 will make Union Station a true destination hotel and entertainment complex," said O'Loughlin. "Additionally, partnering with zoOceanarium Group as the operator of the aquarium brings a high level of professionalism to the project. This will be appreciated by everyone who visits the new attraction."