Eastman Kodak are a global leader in imaging technology. Now they're creating a unique experience centre in Rochester, New York. Leading design firm Jack Rouse Associates (JRA) is responsible for the planning, design and implementation of The Kodak Experience
Center.
The Kodak Experience Center is part of a ten year masterplan to revitalise the Eastman Business Park.  It will tell the story of the Kodak brand.  It will explore Kodak's innovations in photography, film, printing, digital imaging, and chemistry. The centre will also demonstrate the profound impact Kodak has had on the local community.
Blooloop spoke to Dolores Kruchten, Vice President of Eastman Business Park, and to Steven Overman, Global CMO, and President of the Consumer and Film Division at Eastman Kodak.  They described the ground-breaking venture that forms the first phase of Eastman Kodak's plans for development.
Krutchen and Kodak – a partnership spanning 36 years    
Dolores Kruchten has been part of Kodak for 36 years.  She returned to Eastman Kodak in 2015.  Before that she had spent two years as one of three founding leaders of Kodak Alaris. "Alaris was a company that was formed coming out of Kodak's exit from bankruptcy," she says. "It has an unusual structure in which it is owned by the pension plan of the UK employees of Kodak.
"We rolled the information business out of Kodak.  It was all about digitising information that typically started in a paper form. Today, we have transformed that to answer the question 'How do you get that electronically in the right place at the right time?'"
She explains that there was also the 'consumer' side of Kodak – the kiosk business, and the 35mm film side.  "So we set up a company and established it as a legal entity.  We put a board, a corporate team, in place and got the company up and running. After about two years, it was time for the new people to take the path forward.  So I left, and came back to Kodak."
Alongside running Eastman Business Park, Kruchten is also president of corporate real estate. "Jeff Clarke, our CEO at Eastman Kodak, is excited about what he can do with the various assets of Kodak," she says. "The aim is to leverage in a multitude of ways, which is how this opportunity came about."
Kodak a part

of Overman's life 'from the beginning"
Steven Overman started his career in the art and film world, exhibiting worldwide. "I was using Kodak film, so Kodak has been part of my life professionally since the very beginning," he says.
As he moved into digital and high-tech, his creative focus shifted to Silicon Valley.  He joined Wired magazine, writing and producing the world's first online video-streaming news program.  He also became interested in the power of legacy brands, new brands, and the role of technology in building them.
"I live in London," he says. "I've been there about 12 years.  I expatriated to work in the mobile industry, for another great brand, Nokia.  After that I spent some time consulting."
Overman is the author of the business strategy book The Conscience Economy: How a Mass Movement for Good is Great for Business (Routledge, 2014).
"As it happens, that was printed using Kodak Prinergy software," he says.  When Jeff Clarke was brought in as turnaround CEO of Eastman Kodak, he called Overman.
"We knew each other from intersections in the technology industry," says Overman. "He was familiar with my work with brands, with innovation, and with change management.  So, fairly soon after he joined the company, he called and asked me to join him.  He wanted help in transforming the Kodak brand into something vibrant and alive again.  I couldn't resist. As I like to say, when Kodak calls, you take the call, and when Kodak invites you, you come.
"I have been here for about three years.  It is absolutely thrilling, fascinating. A privilege."
An extraordinary history
The Kodak Experience Centre will showcase Kodak's innovations in photography, film, printing, digital imaging, and chemistry in a dynamic, forward looking way. "The vision came from Jeff Clarke," says Kruchten. "He came to me as part of Eastman Business Park.  He felt that this was the right location.  It's really the origination of Kodak, particularly in the manufacturing area.
"The overall vision is a place where people could experience the history of Kodak as well as what Kodak is doing today as a company. Those people could be a retiree, an employee or family member, or people from around the globe. There is going to be a tremendous amount of interest in this globally."
Overman has been struck by the wealth of material available. "From a brand point of view, as well as from a corporate history point of view, there is incredible material with which to work," he says. "As a relative newcomer to Kodak, one of the first things that struck me was how many stories there are to tell that have never been told. Kodak has an extraordinary history."
The world's first global technology brand
"Arguably, when it was founded in the late 19th century, Kodak was the world's first technology company and global technology brand," says Overman.  He contends that there are many lessons to learn from Kodak's journey. "Our founder George Eastman was an absolutely extraordinary entrepreneur, inventor, and businessperson," he says. "He is widely considered to be the father of contemporary branding practice – he invented the word 'Kodak' because he liked the graphic strength of the letter K.
"He also invented a way to make photographic plates more affordable. So he was both incredibly strong in science, and incredibly creative.  He was thinking global from the get go.  His legacy, and all of the accomplishments of Kodak, since the founding of the company, are worthy of being exhibited and shared with the world."
Rochester – the birthplace of film
The Kodak Experience Center will, for the first time, bring those accomplishments, inventions, and innovations together, and to life.  It will also present Kodak's current portfolio of products, services and solutions.
The Kodak Experience Center will be based in Rochester, New York. So there is an expectation that, at least in the beginning, a substantial part of the audience will be local people who have a relationship with Kodak. "Kodak has very deep roots in this region," says Overman. "We believe that Rochester can be, for film, photography and the creative arts, what Cooperstown is for baseball. This is, in fact, the birthplace of film."
Even now, VIP groups of filmmakers, producers and artists visit Rochester to visit the Eastman Kodak factory to see film being made.
"We can add to that experience by bringing to life the full history, breadth, colour and innovation of Kodak," says Overman. "We think it's going to be popular beyond the local community."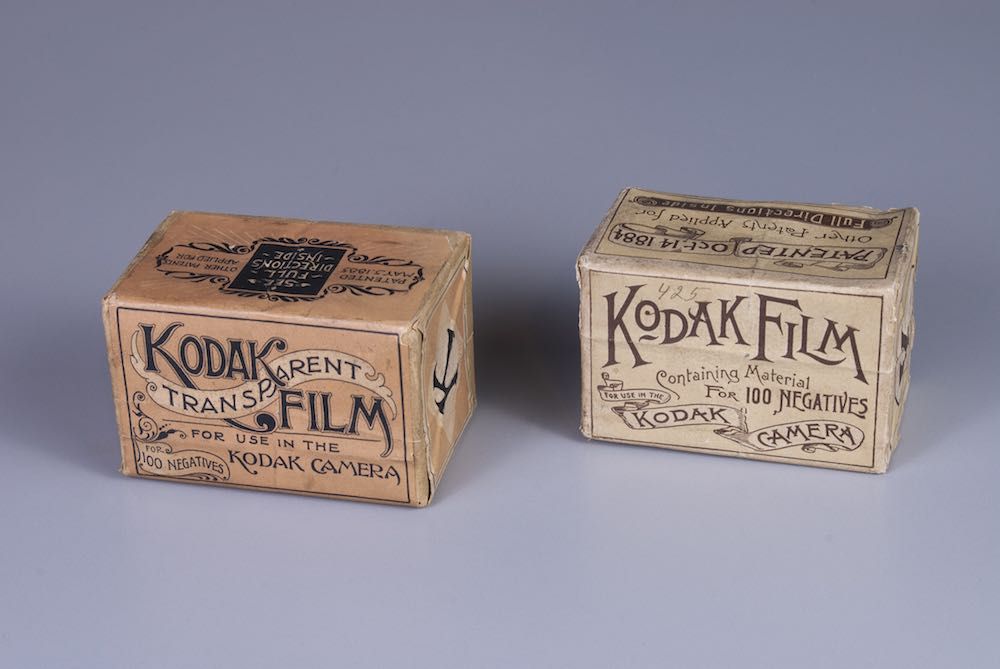 Work, live, learn and play
Kruchten agrees. "This particular site has an incredibly long history of innovation," she says. "So we are building what we are calling 'work, live, learn and play'.   Visitors will be able to go and work on a very high-tech technology like photonics.  Or they could do hydroponics and grow plants that will then feed right into a plant next door that is making pasta.
"We have a 2,000 person theatre and a ballroom for over 500 people. We have classrooms.  There will also be a college campus on site – we are going to have what we call Junior Achievement.  This takes middle school and high schoolers into a real-life work environment in one of our buildings.
"There is a vast diversity in what we're building. We are currently at 99 companies, and growing. We have over 6,500 people at the park.  This is the environment in which the Experience Center will be based.  We are not just excited about what we are doing in here, but about how it is going to help develop the overall site."
A combination of gallery, museum and maker space
The Kodak Experience Center will be a hub of culture, technology and entertainment.  It will also be a museum that looks forward, as well as back.
"We think of it as a combination of gallery, museum and maker space," says Overman. "Where people will be able to get their hands on Kodak technology and Kodak products, and make things with them.
"It will be extremely interactive. Plus of course, there will be a retail component.  People will have a chance to buy gifts, souvenirs and heritage Kodak products in addition to new Kodak products."
Jack Rouse Associates "heads above the others"
Jack Rouse Associates are the project designers. The Ohio-based company plans, designs and realizes visitor experiences worldwide across a broad range of entertainment, cultural, sports and corporate projects.  "We had a selection process, and talked to several different professional design companies," says Kruchten. "But JRA really came out heads above the others. They have also done many experience centres like this.
"Everyone knows about the Coca Cola site that they developed.  They continue to innovate that.  However they have also done a variety of others. They did Crayola, and the Ferrari theme park in Abu Dhabi. They also did the SPAM Museum, which is an interesting one.  What we love most about what they do is that creation of an interactive maker space.
"We were not looking for a museum of the past, but really one of the future.  It has to be really interactive. So Jack Rouse Associates really did great design for us, and now they're helping us bring that to life."
Kodak's eclectic history provides a challenge
Plans for specific exhibits at the Kodak Experience Center have not yet been finalised. "Right now, our plan is that this will be complete in the springtime of 2018," says Kruchten.  "We'll have a cafe retail piece, we'll have a maker space and in addition a space that will include a changing exhibit."
One of the most challenging aspects, because of Kodak's eclectic history, has been knowing where to start.
"What we are lining up on right now are broad areas of focus," says Kruchten.  "The first is science and innovation, since Kodak has some of the greatest innovations in the history of technology. The most recent one, of course, is the digital camera, which influences everybody's life."  A Kodak engineer, Steven Sasson, invented the first digital camera in 1975.
"With that digital imaging will be a piece on aerial imaging. Kodak has also had a long history of involvement: pictures from the moon, working with government and on satellites, things that people might not know that Kodak was involved in."
From popular culture to community
The next area of focus is popular culture. "We examine what we are doing today with technologies that Kodak has influenced," explains Kruchten. "Take the Coors beer packaging, for example.  You know it's cold when the mountains in the background turn blue. That's a Kodak technology."
Then there will be a focus on people and community. "Kodak has never just been about the company," says Kruchten. "It's about the people that worked for it, and the community that they reside in, whether that be Rochester, or the UK, or Brazil, or Mexico.
"We haven't really got into much detail below that, because it's still a work of art being put together."
Kodak Experience Center to open and multiple phases
"The physical infrastructure, at least with the business park, is extraordinary," says Overman. "I have never seen anything like it anywhere. It is absolutely massive.  It will be an extraordinary attraction, because the infrastructure and history are so unique."
"It's worth mentioning that this is just Phase 1," says Kruchten. "There will be multiple further phases.  However we wanted to get something open and running, that we can then add to with time.  The building is 700,000 ft.² – that's a lot of space into which we will be expanding.
"I will also add, as a teaser, that we have an unfinished pool on the fifth floor that will be part of the next exhibit."
In addition to the Kodak Experience Centre, the revitalised area will include a performing arts theatre, housing and retail.
The Kodak Experience Center is scheduled to open to the public late in the first quarter of 2018.
Top image:  Eastman and Edison, 1928, courtesy Eastman Museum.