The Dr. Seuss Experience has been confirmed for Toronto's Square One shopping centre. The retailtainment attraction will be an interactive and immersive depiction of the world of Dr. Seuss.
The sensory exhibit will take guests on a journey through nine different worlds of Dr. Seuss, with each area and room themed to the popular stories and characters.
Entertainment company Kilburn Live partnered with Dr. Seuss Enterprises on the Dr. Seuss Experience, a 15,000 square foot touring attraction.
Guests will get the chance to swing from the Truffula Trees of 'The Lorax', and make their way through the towering clovers from 'Horton Hears a Who!'
Immerse yourself in 'The Lorax' and 'Horton Hears a Who'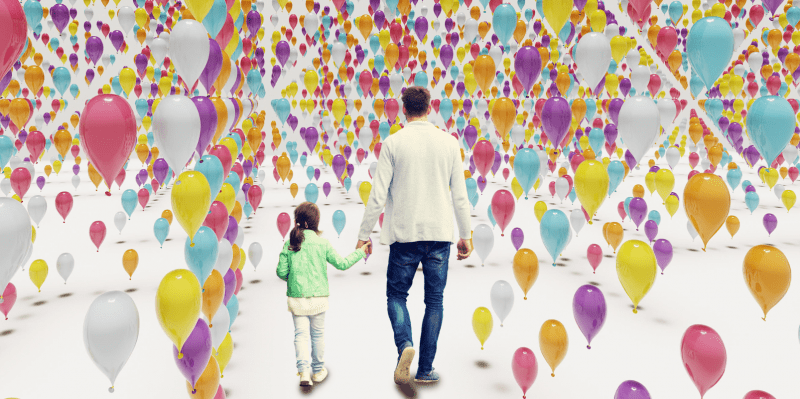 Susan Brandt, president of Dr. Seuss Enterprises, said the experience "brings the extraordinary world of Dr. Seuss to life".
Brandt said the company "couldn't be more thrilled to give everyone the opportunity to see and experience their favourite stories and characters as if they jumped right off the pages".
Visitors will also experience 'The Cat in the Hat' and 'If I Ran the Circus', and will meet various characters throughout.
The attraction's centrepiece is an interconnected maze inspired by 'Oh, the Places You'll Go!' featuring thousands of balloons
Themed to the characters and stories of Dr. Seuss
"We are extremely fortunate to have been given the chance to partner with Dr. Seuss Enterprises to create this truly innovative experience," added Kilburn CEO, Mark Manuel.
"Audiences yearn for great new entertainment and at Kilburn we aim to create new forms of live attractions that are compellingly different.
"Our entire team grew up reading Dr. Seuss and we have watched our children grow up doing the same. There was a lot of responsibility on our shoulders to represent this property properly."
The Dr. Seuss Experience kicks off in Toronto on October 26 at Square One. It will then travel to various cities in the US, including Seattle, Boston and Houston.
Journey through nine different worlds of Dr. Seuss
As the tour travels around, there will be new additions based on different books. Advance ticket registration is already open here.
Elsewhere, Dalma Mall in Abu Dhabi has launched the Zeal Entertainment Centre, a retailtainment experience with bowling, VR games and F&B.
Images: Kilburn Experiences, LLC