Fantawild Holdings, a leading one-stop solution provider in the theme park industry, has announced that the first-ever Boonie Bears themed hotel is now open in Binhai New District in Tianjin, China.
The opening ceremony was attended by over 200 guests, including members of the press, tourism officials and government representatives. The event kicked off with a lion dance performance and drum dance, before a speech by Liang Chunzao, deputy head of Binhai New District. This welcome speech highlighted the new hotel's contribution to the local tourism industry.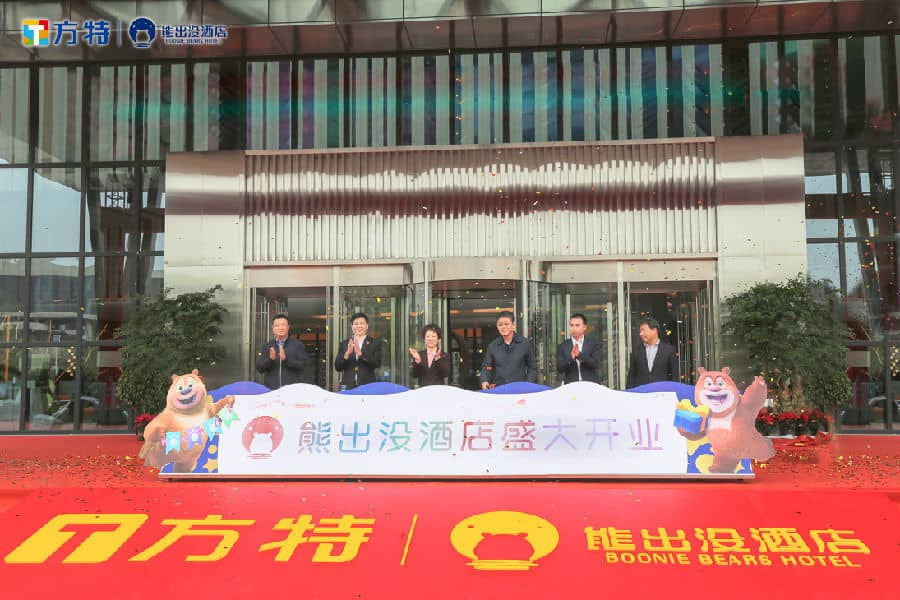 Enhancing the guest experience
Following this, Liu Daoqiang, President of Fantawild Holdings Inc., gave thanks to everyone who has supported the project, saying the Boonie Bears hotel is a big move for the popular IP. The new hotel will add to the vacation experience of Fantawild's guests and enhance their visit to the theme park. It will also contribute to the development of the entertainment and tourism industry, both locally and in other places across the country.
Inside the hotel at Tianjin Fantawild Tourism Resort, guests will enjoy a comfortable stay in modern surroundings, with elements from the much-loved animation. There are Boonie Bears themed family rooms, as well as rooms with park views. Plus, there is also a garden restaurant, a banquet hall, a spa, and a multi-functional meeting room.
One early visitor said: "The hotel blends in its theme with its business functions perfectly. It's right next to the theme park. One can manage business, vacation, and spend time with kids here."
Earlier this year, Fantawild held a signing ceremony for a new park in Jiangxi province in Yichun. This technology-enriched park will include accommodations, hospitality and retail. An over 7,000-square-meter water park is planned, as well as a Boonie Bears Land attraction. Boonie Bears Land, spanning over 250,000-square-meters of park, will recreate scenes from the popular show for visitors through interactive means.