Fantawild Holdings, a leading one-stop solution provider in the theme park industry, reopens 5 of its locations on the heels of a new park contracted in Yichun. Over the winter, Fantawild upgraded the parks' attractions because the enjoyment and safety of guests is paramount to the company.
Two of the theme parks opened on March 6 and 13, in the cities of Handan and Datong. The Shenyang location reopened on March 27, followed by Jiayuguan Fantawild Silk Road Dreamland, March 28. Lastly, Jiayuguan Fantawild Adventure opens on April 17.
New Boonie Bears Land planned in Yichun
February 25, 2021 marked a signing ceremony for a new Fantawild park in Jiangxi province in Yichun. The city is well-known for its beautiful scenery.
The Vice Mayor of Yichun, Hu Jiangping and President of Fantawild Holdings Inc, Liu Daoqiang signed the agreement. The contract serves as a way for the city to reimagine its shopping, hospitality, and entertainment offerings to cater to tourists.
The technology enriched park will be built in the city itself and will include accommodations, hospitality and retail. An over 7,000-square-meter water park is planned, as well as a Boonie Bears Land attraction. Boonie Bears Land, spanning over 250,000-square-meters of park, will recreate scenes from the popular show for visitors through interactive means.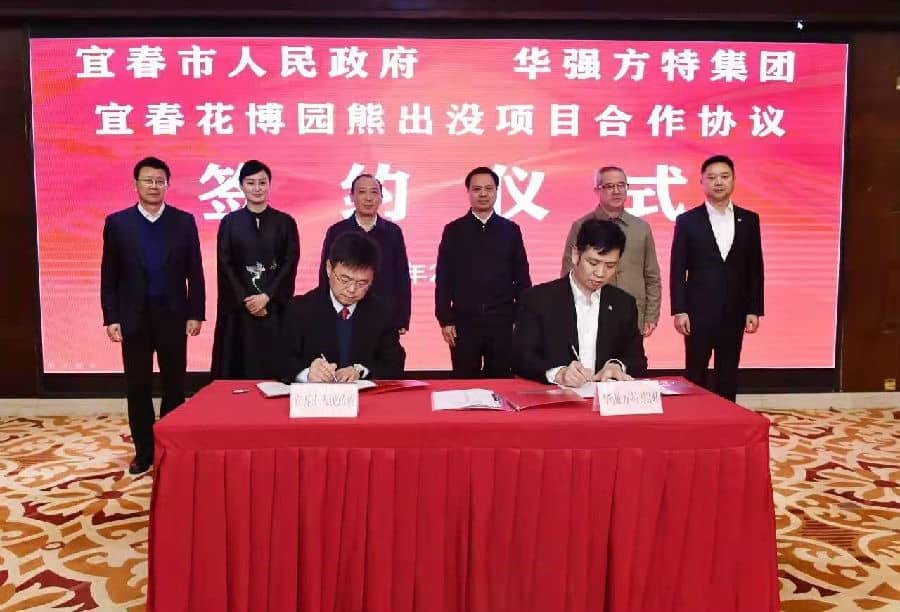 Revamped attractions at reopened parks
At the two parks which are already open, visitors can explore new and updated experiences. At Handan, five-thousand years of Chinese culture is the focus in the attractions Idiom World and Marvels of Chinese Culture. Similarly, in Datong, visitors explore "musical instruments, board games, calligraphy, and paintings."
Silk Road Dreamland park in Jiayuguan takes visitors far into the past with the experiences Legendary Dunhuang and Silk Road Saga. Conversely, the Shenyang park will send visitors into the future. Attractions called Space Journey and Space Expo use 4D special-effects.
Fantawild Holdings has invested in three new theme parks in Shaoxing and another new theme park in the Wudang Mountains.