The new Pet Wellbeing Centre at Westfield, London, will teach children how to care for pets.
The new activity is the result of a collaboration between the UK veterinary charity, PDSA, and British pet food producer Lily's Kitchen.
Kidzania is the 'indoor city run by kids'. It's the world's fastest growing global educational entertainment brand. With 24 locations across five continents, it's a unique concept which immerses children from 4-14 in career-oriented role play, in the context of a mini city.
The new Pet Wellbeing Centre will join a wide range of 'career opportunities' at KidZania.  Children can currently work as a firefighter, TV presenter, paramedic, pilot or hairdresser.  Each job experience is curated by a well-known brand.
The aim of the new vet facility is to educate children about animal welfare in a fun and engaging way.  Lily's Kitchen will teach how vital a balanced diet is for a happy, healthy pet. Meanwhile the PDSA will educate children through role play, teaching them the five vital animal welfare needs.  They will be able to examine real-life animal X-rays and experience "real-life pet surgery".
"What KidZania offers us is the opportunity to teach children and parents about the importance of a good diet for their cats and dogs in the most exciting and interactive environment, "says Henrietta Morrison (below), founder and CEO of Lily's Kitchen.
"We know that for many owners they are not 'just pets', but treasured companions and a part of the family," comments Nicola Martin, Head of Pet Health and Welfare at PDSA. "However, our PDSA Animal Wellbeing (PAW) Report shows that many owners don't fully understand what their pets need for a healthy, happy life."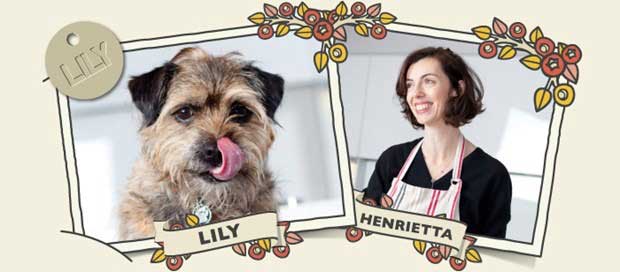 She points out that this is leading to a raft of pet welfare issues, including obesity, loneliness and problem behaviour. "Our partnership with Lily's Kitchen and KidZania will allow us to educate the pet owners of tomorrow on the five animal welfare needs and promote the importance of preventive care for pets," says Martin.
A survey of children visiting KidZania revealed that 79 percent wanted a veterinary activity.
"We are thrilled to be launching this new veterinary activity for kids," says Eddie Kemlsey, CEO of KidZania UK. "So many of our young visitors have pets they love and we want to educate them on how best to care for them, but in a fun and engaging way."
Images courtesy of Lily's Kitchen and KidZania.