From June 23rd visitors to Universal Studios Hollywood will be able to experience the park's hugely successful Harry Potter zone in a whole new way. The Wizarding World of Harry Potter will be lit up by The Nighttime Lights at Hogwarts Castle, a unique light projection mapping display, set against the backdrop of Hogwarts School of Witchcraft and Wizardry.
As it gets dark in Hogsmeade village, The Nighttime Lights at Hogwarts Castle will create an incredible spectacle highlighting the four houses of Hogwarts, Gryffindor, Ravenclaw, Hufflepuff and Slytherin.
Nighttime Lights (and sound)
The astonishing state-of-the-art light display will be augmented by a unique musical score.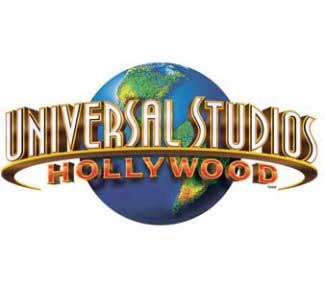 Academy Award-winning composer John Williams wrote the score. It is based on his original music for the Harrry Potter films. The musical arrangement will help create a surround sound environment. It was conducted by renowned arranger William Ross and recorded by the London Symphony Orchestra.
This new show will take place numerous times each night during its run.
The Wizarding World of Harry Potter has proved a huge hit for Universal Studios theme parks. With its combination of high-octane thrill rides and highly immersive theming, the award-winning land has been acclaimed by both theme park and Potter fans. Nonetheless, the company is reinvesting and developing the attractions to ensure they stay ahead of the game.
Developing Harry Potter
For example, the Forbidden Journey ride at Universal Studios Hollywood recently upgraded its ride film to 4K-HD. As a result, this means the guest experience is even sharper and more visceral. Furthermore, Universal Studios Japan has done a similar thing to Hollywood this year. April 21st saw the launch of a projection mapping show on the park's Wizarding World. In addition, two patents recently filed by Universal City Studios offered an intriguing hint of a new ride in development, a Floo Network ride.
Meanwhile the Potter brand's success shows no signs of waning in London. Harry Potter and the Cursed Child at the city's Palace Theatre is a sell-out. The Thinkwell designed Forbidden Forest expansion is also drawing the crowds at Warner Bros. Studio Tour London – The Making of Harry Potter.