The McBride Company, a creative concept and design firm, has partnered with Peanuts Worldwide LLC to create an experiential dining concept. Peanuts Café guests can hang out with Charlie Brown, Snoopy, Lucy, and Pig Pen.
The eatertainment concept, inspired by Charles Schulz's Peanuts Gang, is a neighbourhood café, bakery and coffeehouse.
Featuring an inviting and cosy atmosphere, it includes immersive interior design with cosy nooks and crannies
"Counter to today's fast-paced and hyper-connected world, the Peanuts Café concept harkens back to a time when great cafés were the cultural hub of social interaction and the epitome of cool," said Ryan McBride, creative director of the McBride Company.
The new neighbourhood café, bakery and coffeehouse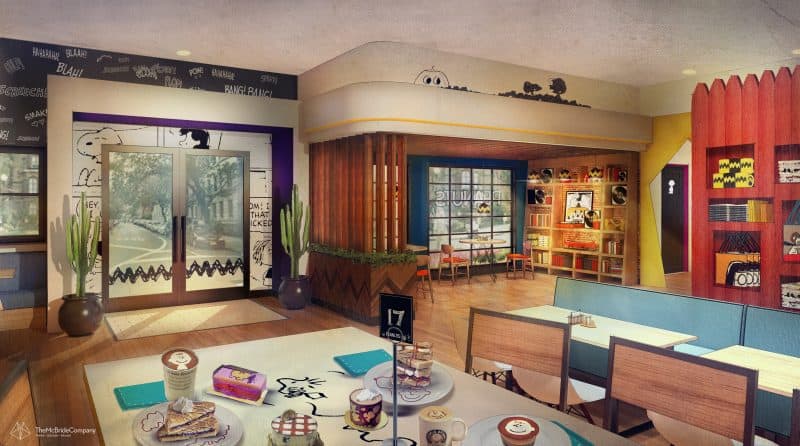 "With a brand and design concept that resonates with people whether they are age five or 85, we're confident that this dining destination can become the 'new American hangout'."
As for F&B, guests can enjoy a coffee and a 'Great Pumpkin' muffin or order from the 'exactly what I was looking for' menu.
An in-house distillery will create local craft beer and frosty mugs of 'Woof! Root Beer', while an in-character retail area will offer a unique shopping experience.
In addition, elements from Peanuts TV specials feature throughout, including iconic holiday memorabilia, as well as the 'teacher talk box'.
Enjoy a 'Great Pumpkin' muffin and 'Woof! Root Beer'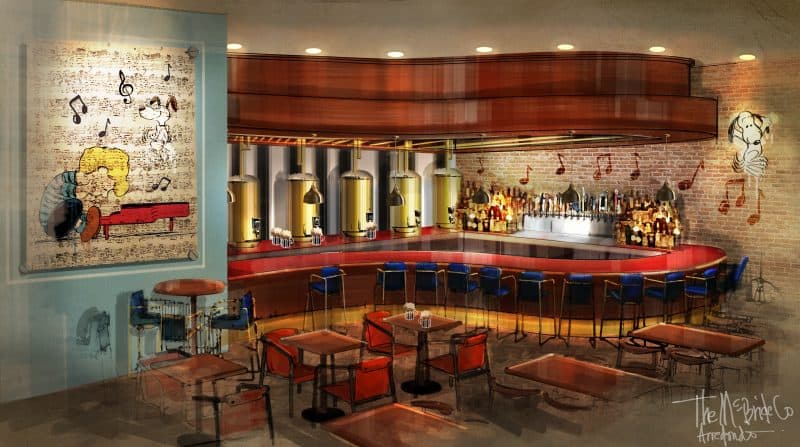 The space also includes subtle surprises, comic strips and storyboards, as well as a stage – inspired by Lucy's psychiatry stand – hosting live performances.
"At the heart of Peanuts' continuing worldwide popularity is the fact that Charlie Brown, Snoopy, Lucy, Pig-Pen, and the rest of the gang speak to the universal concepts of community and friendships, resonating across a wide demographic," said Craig Herman, executive director of Peanuts Worldwide LLC.
"Bringing those experiences to life in the form of restaurants and other location-based experiences is an important component to our global strategy as we look toward the brand's 70th anniversary in 2020.
"The McBride Company masterfully captured that inclusive ethos in their café design concepts, and we look forward to seeing it come to life."
Blooloop recently spoke to the director of the Charles M. Schulz Museum in California, which is home to the largest collection of Peanuts strips in the world.