As the worldwide situation continues to change rapidly due to the coronavirus pandemic, Blooloop will be bringing you a weekly update with news and resources for the attractions industry.
This week, we have seen several other countries and states introduce stricter measures in response to the coronavirus pandemic. As a result, attractions all around the globe are closing their doors for the foreseeable future. Find out the latest developments in our weekly update, focusing on the attractions industry.
Coronavirus pandemic: weekly update for the attractions industry
Theme park news
Continuing from last week, more theme parks have announced closures. This includes all Merlin Entertainments venues in the UK, such as Alton Towers, Chessington World of Adventures, Legoland Windsor and Thorpe Park. The announcement came on 19 March.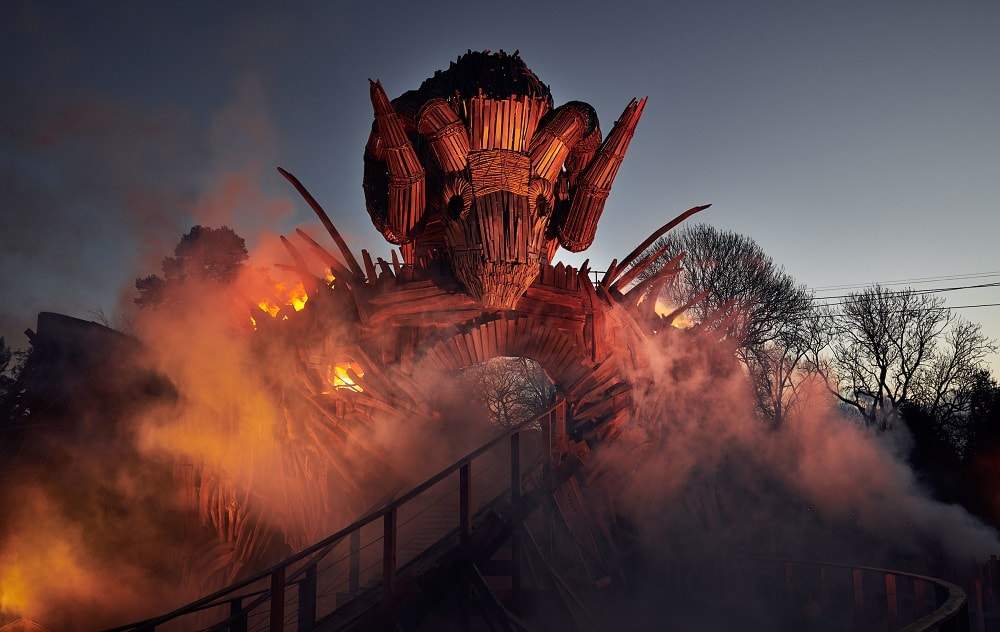 Following the announcement of a country-wide lockdown by the UK Prime Minister on 23 March, all other UK attractions will now follow suit. The situation is similar in countries across Europe, the Middle East, Africa and beyond as governments advise social distancing and staying at home to tackle the coronavirus pandemic.
In the US, we saw mass closures of theme parks and other amusement venues last week. Many theme parks and attractions in Australia are also closed. On 24 March, India became the latest country to announce a lockdown.
However, some parks in China are starting to reopen as the number of new cases in the country has begun to fall dramatically. For example, Shanghai Haichang Ocean Park opened its doors on 20 March, with the addition of new safety regulations. The park will limit visitor numbers, check temperatures and only accept cashless payments.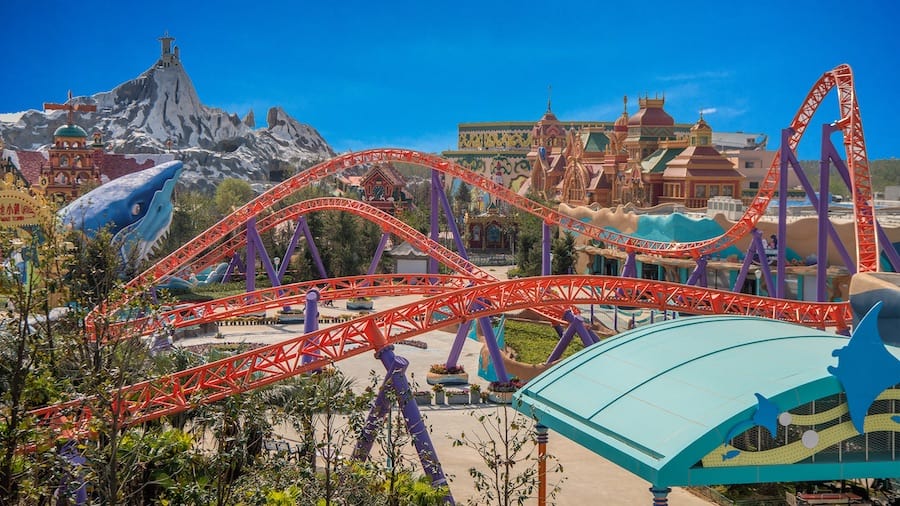 On 9 March, Shanghai Disney Resort was the first of the company's properties to partially reopen. While the Shanghai Disneyland theme park itself is still closed, this marked the first step in a phased reopening.  There are now a limited number of shopping, dining, and recreational experiences available at the resort.
Japan is also beginning to open theme parks and attractions, after the coronavirus pandemic resulted in closures from February onwards. This includes Huis Ten Bosch theme park, which reopened on 16 March. Legoland Japan also reopened some outdoor attractions on 23 March, with shorter business hours, temperature checks and staff wearing masks.
Museum news
Elsewhere in the attractions industry, museums have also been hit hard by the coronavirus pandemic. Following the news of the Tate closing all four venues in our update on the 18 March, several other big names also announced closures. This included the V&A, the British Museum and the Science Museum.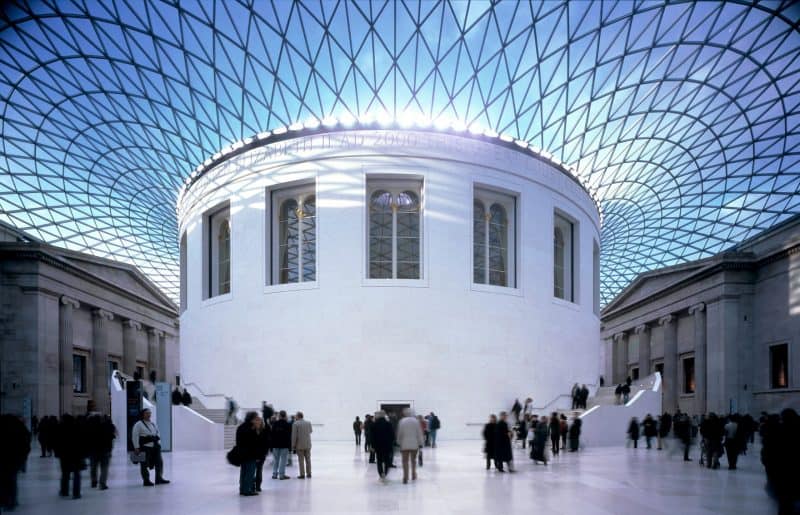 Now, with the UK in lockdown, the country's museums are all closed. Closures are widespread across the rest of the globe too, even in places where regulations are less restrictive.
Meanwhile, over 180 museums in China reopened this week. These include the Shanghai Museum, Shanghai History Museum, and China Art Museum.
Other news
With attractions of all kinds closing down in huge swathes around the world, the impact on the economy is likely to be huge. In fact, The World Travel & Tourism Council (WTTC) has revealed that one million jobs are being lost every day in the travel and tourism sector, in light of the global coronavirus pandemic.
According to the WTTC, hotel closures, suspended flights and cancelled cruises will have a knock-on effect. This will affect a wide range of business, from suppliers to tour operators and travel agents. The council says it is speaking with over 75 governments, calling for loans and tax breaks to ease the situation.
FECs, alongside cinemas, shopping malls and other entertainment venues are closing in large numbers too. This is important in curbing the spread of COVID-19 since they tend to be locations that attract large crowds in small spaces.
The situation is more complex for zoos and aquariums. Huge numbers are now closed to the public, but staff need to still be on-site to care for the animals. Generally, parks and gardens are remaining open unless advised otherwise by governments, since they allow for the space required to practice social distancing. This relies on the public taking the coronavirus pandemic seriously and altering their behaviour accordingly, however.
In the UK, a sunny weekend saw crowds of people heading to parks, as well as beaches, gardens and local beauty spots, despite advice to stay at home. This likely contributed to Monday's lockdown announcement.
Best practice for the attractions industry during the coronavirus pandemic
In a time of crisis, it can be difficult to know how to respond. Whether you are communicating with your customers and staff, drafting up contingency plans or looking at your financial situation, it can be hard to know what to do.
As Susan Storey, Director of Global Communications at IAAPA, recently said in Dexibit's crisis management webinar, the importance of communication can never be underestimated. This goes for both your customers and your team members. Once you have a plan, make sure you communicate it clearly through all channels. It is vital that all team members understand your plan.
Talking to customers
Talking to customers is also important. They need to know if you are open and how you will manage things like memberships and advanced passes. Communicate through several channels, for example, on-site signage, social media, web, emails and the press. When you do prepare to reopen, make sure that you have a clear message for visitors.
Sending the right messages throughout the situation is key to maintaining brand loyalty. For example, some attractions have been using social media to connect with their audiences and share some positivity during the coronavirus pandemic. The Aquarium of the Pacific, Shedd Aquarium and Phoenix Zoo have all been posting heartwarming behind the scenes footage.
Lola the sulphur-crested cockatoo goes on a field trip! While we're closed, our staff has been coming up with fun enrichment for all of our animals, including field trips to places they don't usually go. Sounds like Lola has a new favorite animal! 💛 #arfarfarf #AOPambassadors pic.twitter.com/Nc9zU7U6O7

— Aquarium of the Pacific 🐋 (@AquariumPacific) March 20, 2020
For more tips on best practice, check out our summary of Dexibit's attractions crisis management seminar, in collaboration with IAAPA, AAM and Blooloop. It contains useful advice, guidance and resources for leading your organisation through the outbreak.
Industry responses and resources
Member associations for the attractions industry, such as IAAPA and AAM, are on hand to help members navigate the coronavirus pandemic.
In the UK, the Museums Association issued a joint statement on COVID-19, with the National Museum Directors' Council, the Association of Independent Museums, the Heritage Alliance and the National Trust. This outlines the crucial role that museums play in society. It also welcomes the unprecedented steps taken by the UK Government to address the impact of widespread closures. The association has more information about the financial support available here.
COVID-19: In light of the UK government's announcements this week, we've come together with @nmdcnews, @Aimuseums, @Heritage_NGOs and @nationaltrust to issue this joint statement: https://t.co/mQv2yCUvAG #coronavirus #museums #covid19

— Museums Association (@MuseumsAssoc) March 21, 2020
AAM has a huge amount of information on its website, as well as in-depth guidance from Elizabeth Merritt on scenario planning.
IAAPA is continuing to support attractions throughout the coronavirus pandemic and is monitoring the situation closely. Updated guidance and resources can be found here. It also recently shared a video on best practices for FECs during the crisis. IAAPA CEO & President, Hal McEvoy, has also written to US Senators urging them to include the attractions industry in COVID-19 relief legislation.
Information on zoo and aquarium emergency operating funds can be found here, courtesy of WAZA.
Some positives during the coronavirus pandemic
It is, of course, a worrying time for everyone in the attractions industry, as well as the rest of the world. But attractions are coming together during the coronavirus pandemic in order to support each other. Many attractions are also supporting their communities, both locally and across the globe.
Museums are connecting with people through social media, with some real gems to be found on Twitter under the #MuseumsFromHome hashtag.
Stuck at home? We bring the museum to you in 4K. Wander through the museum free from fellow visitors and search your favourite painting. Part 2/7: https://t.co/aBrThYN1z3 #museumathome #staystrong #museumfromhome pic.twitter.com/xppM5TuBL3

— Van Gogh Museum (@vangoghmuseum) March 20, 2020
Virtual museums
Google Arts and Culture has collaborated with more than 500 museums and galleries across the globe in order to provide virtual tours and online exhibits. This means that people can still visit the exhibitions of leading museums. For instance, The Guggenheim, The Uffizi Gallery and The Rijksmuseum from their homes.
We may be closed, but we remain a virtual community committed to igniting ideas, discussion, and creativity. 💻 Discover all the ways you can experience the #MuseumFromHome: https://t.co/K9CbDqxeVY

— Guggenheim Museum (@Guggenheim) March 18, 2020
Museums are also continuing to educate visitors even while closed. There is a wide range of educational resources available from museums of all shapes and sizes. Many institutions are working hard to publicise these during the crisis, as people are stuck in quarantine or needing to home educate while the schools are closed.
The Smithsonian has added new distance-learning resources to support teachers and students. These focus on pre-K-12 education and include tailored lesson plans tied to national learning standards.
Helping those in need
Last week we reported that Disney was in the process of donating excess food to Second Harvest Food Bank in Orange County and Central Florida. Since then, the Disney Parks Blog reported that Disneyland Paris has also donated 15 tons of food to local and national associations in France.
Meanwhile, Bompas & Parr have invited the design community to take on the challenge of coming up with a new take on the hand sanitiser pump. As well as exploring the aesthetic, functional, social, gestural and experiential possibilities of improved hygiene, the competition will raise money for charity. The resulting designs will be on show at the Design Museum. Following this, they will be auctioned to raise money for The British Red Cross.
Fun at home
Finally, scores of fans around the world have been showing their loyalty and affection for their favourite attractions. On Twitter, the #HomemadeDisney hashtag is filled with fans of the iconic theme park recreating their favourite rides from home.
This is the most impressive DIY Pirates of the Caribbean #HomemadeDisney ever!!

Drink up me hearties Yo Ho!! 🏴‍☠️ 💀 🌊 ⚔️⛵️ #Disneyland #DisneyParks pic.twitter.com/mj4i6yylCo

— SkywalkingAdventure (@SkyAdventBlog) March 20, 2020
Here at Blooloop, we will continue to bring you a weekly update on how the coronavirus pandemic is affecting the attractions industry. Meanwhile, why not check out our top tips on working from home?
We hope you are all staying safe and well.