Pop-up, or temporary, experiences have been used in the global attractions industry for decades. For instance, museum and art exhibits, or seasonal holiday offerings at theme parks.
by Josh Cohen, Immersive Arts
In more recent years other industries, such as music, film, and branded retail, have also used immersive pop-up experiences and pop-up shops. Some past music, movie and brand examples include the Billie Eilish Experience, the IT Experience, and Google's New York City Pop Up.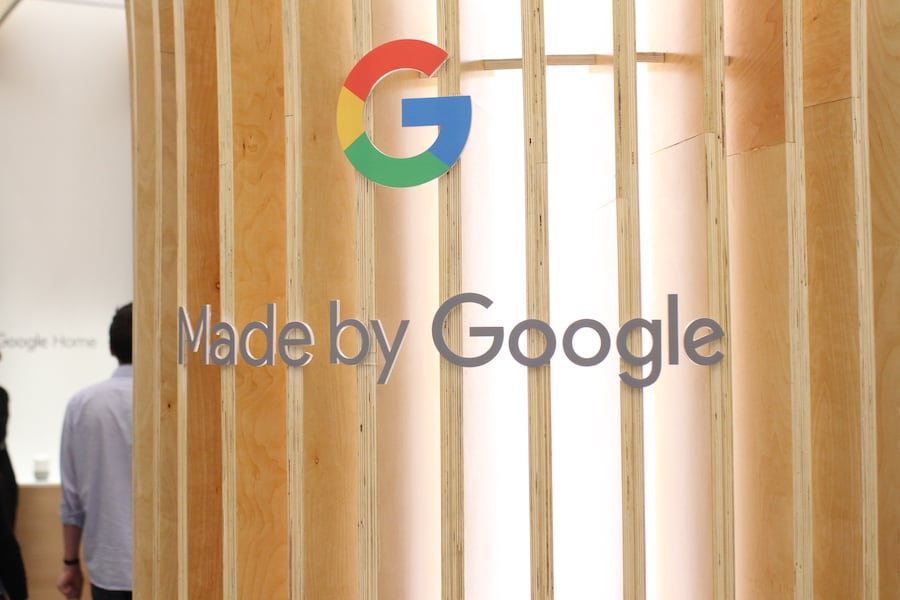 The purpose of this article is to offer an initial guide on what to consider when planning an immersive pop-up experience. Pop-up experiences and pop-up shops typically open to the public anywhere from a weekend, to months in duration. Due to success, some pop-ups may remain open for longer periods of time or become permanent installations.
Depending on the marketing goals behind the project, some popups remain in a single location for their duration. Meanwhile, others travel to different locations throughout the promotional period. The start of a successful immersive pop-up begins with determining the business and creative goals. This leads to our first question.
1. What is the goal of the pop-up experience or pop-up shop?
The majority of pop-up experiences and pop-up shops are used to generate media and consumer attention around a new offering. For instance, an album release, a film, or a selection of products. Mixed-use properties (such as malls) may use pop-up offerings as retailtainment to drive throughput to their facility.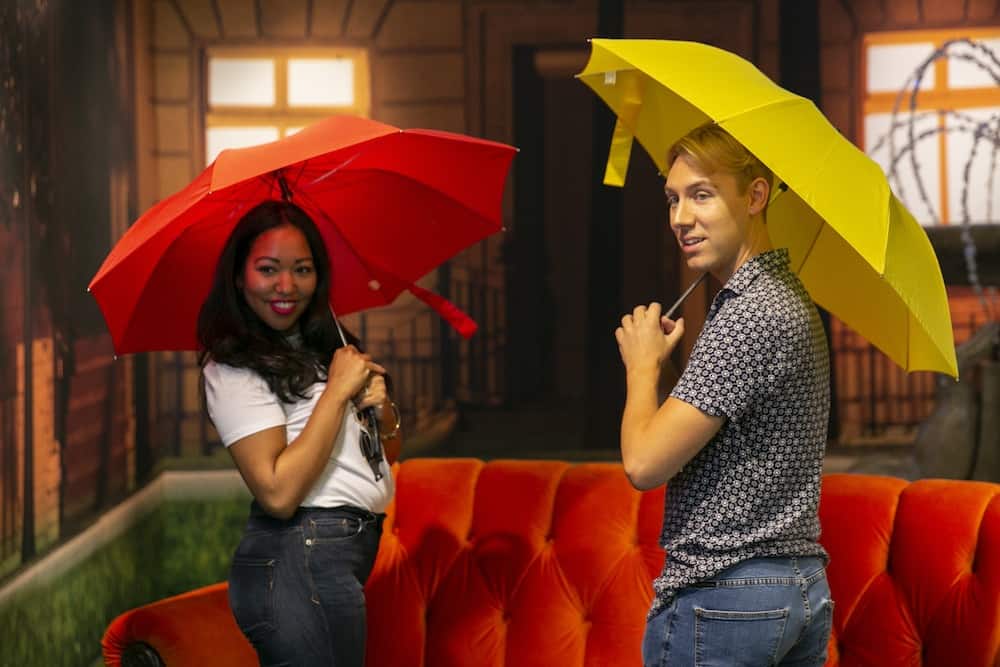 Pop-up experiences and pop-up shops also differ distinctly. Pop-up shops often place a heavier degree of focus on retail in order to garner product sales. And pop-up experiences generally focus more on guest interaction and entertainment.
Both types of offerings can be combined in order to create a hybrid experience. However, smart planning is required in order to make sure that the retail environment does not distract from the immersive guest experience.
2. What is the overall guest experience?
Determining the guest experience is the most important aspect of planning for an immersive pop-up experience or pop-up shop. Questions to follow will dive into more specifics regarding the guest experience. But the first step is to define how the guest will interact with the property on a general level.
For a piece of media, such as a new film or music album, the intent could be to place guests within the world of the art created, in order to further connect them with the full project. For a pop-up shop, the goal may be to capture the ethos, mission, purpose, or artistic output of a product or brand, and represent it in an interactive way in which it can resonate with guests.

Regardless of the direction, it is important that a pop-up experience and pop-up shop has a high degree of authenticity. It must also have a clearly definable vision, in order to create meaningful memories for guests who are likely avid fans. A key goal of any pop-up is to garner traditional media attention and social media buzz. A unique, immersive offering will often generate the best results for engagement.
3. What is the project budget?
When determining a pop-up experience or pop-up shop, it is important to define the budget from the beginning. It may impact how long the property can or needs to remain open, how it will be operated, and what can be offered to guests.
A pop-up doesn't necessarily need to be overly expensive to be effective and memorable. A properly crafted narrative with meaningful guest interaction and creative planning can generate exceptional results.
However, as with anything in art and entertainment, a higher budget allows for the most expansive multi-sensory design, that can utilize groundbreaking technology integrations in order to offer the highest level of immersion to guests.
4. Will the pop-up experience be free for guests?
Ultimately, the answer to this question is based on the business goals behind a determined project. Pop-up shops are usually free to enter, with the hopes of selling product within the store. Pop-up experiences vary more significantly. Some sell products or merchandise within the environment, while others focus on the attraction offering and creative storytelling.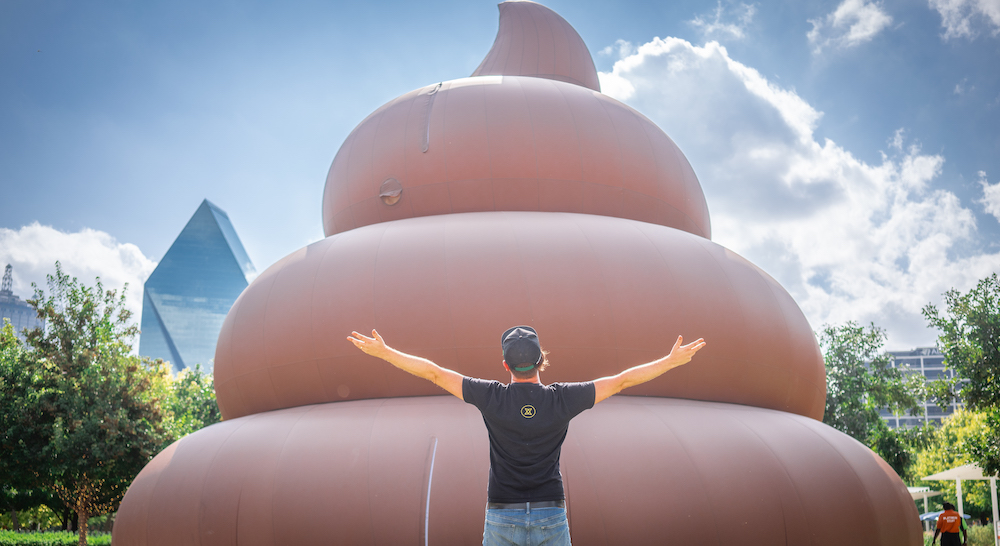 Free entry will generally bolster the most marketing impact from a social engagement perspective. However, charging guests for a ticket may allow for a vastly better, more-personalized immersive experience.
Word of mouth can spread extremely quick about pop-up offerings. Therefore, it is imperative that quality is at the forefront of project considerations.
5. Pop-up design: Digital, Physical, or a Hybrid?
Depending on the project and guest experience of the pop-up offering, one may choose to develop the facility with a higher degree of focus on digital content (i.e. through projection or LED video walls), or physical scenic/set design. There is also a hybrid approach, seamlessly blending digital technologies with physical scenic design.
It must tell a cohesive story to guests and the pop-up's design must be achievable within a given budget
Ultimately, any direction can lead to an engaging result. The pop-up's design must tell a cohesive story to guests and must be achievable within a given budget and opening timeline.
If advanced guest interaction technology is a requirement in a pop-up design of any style, one should expect the potential impact it will have on cost and required planning.
6. How can social media content be generated?
Engaging photo and video opportunities are a popular trend within pop-up experiences and pop-up shops. This is because they are a fun way to create memories for reporters, influencers and fans.
These offerings can be as simple as a themed frame in which people stand behind to get their photo taken. It can also be highly elaborate and immersive, utilizing large-scale sets that contain fabrication, lighting, surround-sound audio, technology integration, sensory elements, and special effects.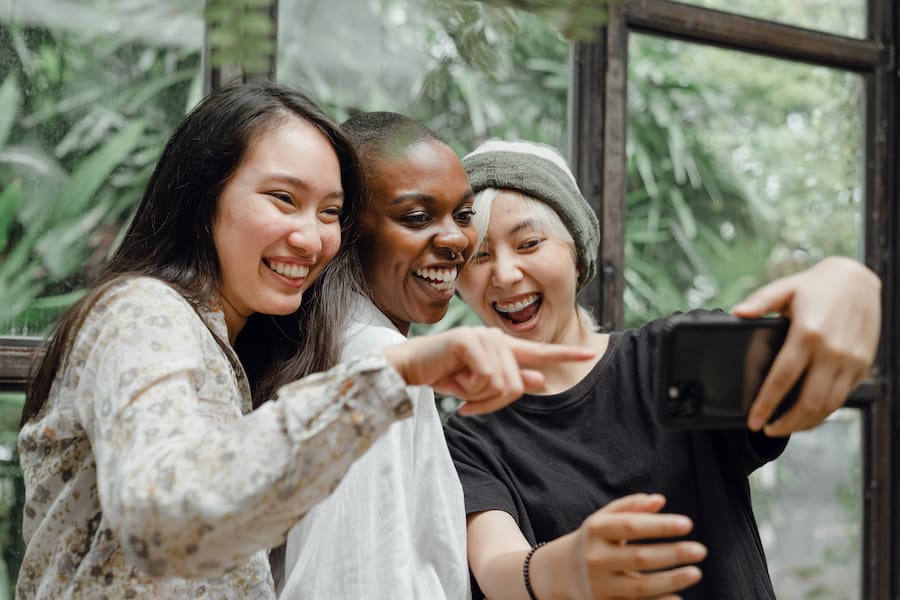 People generally wish to capture content on their cell phones, allowing for immediate sharing on social media and on live feeds. This is certainly the cheapest/simplest option, and therefore, it is what is most common to pop-up offerings.
In saying that, there are also automated technology integrations available. These can allow cameras to film guests within the experience, and send them photos/videos immediately upon their completion. This can help capture organic moments. In addition, it allows guests to focus on connecting with each other throughout the experience without distraction.
Automated technology integrations are also a great solution for pop-ups in which guests can't use their phones. For example, when the experience is physically demanding (i.e. a scary walkthrough based on a horror movie) or when the experience utilizes a ride system.
7. What are the factors to consider when determining crowd control?
There are various crowd-control solutions for immersive pop-up experiences and pop-up shops, some of which are more COVID-friendly. It is important that pop-up experiences and pop-up shops determine throughput and crowd control before opening, and reflect those choices within the design.
Most pop-ups utilize one of two throughput models for crowd control.
Option 1: The environment is an open-air group setting in which everyone gathers together simultaneously.
This option may create a level of energy and excitement, similar to a popular art gallery opening. However, it is not as COVID friendly as Option 2 and sets limits as to what is possible in terms of the guest experience.
Option 2: The throughput of guests is controlled as they proceed gradually through the experience. Guests pre-reserve an entrance time and purchase tickets online through a dedicated digital platform.
This option allows for the greatest control of throughput, which has many benefits. The level of immersion and storytelling can be significantly enhanced, as guests are allowed entrance based on predetermined operational timing requirements.
In addition, automated technology applications can assist with social distancing and guest reservations. This allows for safer operations as a whole.
In conclusion: Pop-up entertainment offerings of all styles have the ability to truly transform the way we interact with music, films, and brands.
For a more technical planning guide for immersive technology integration, you can read Josh Cohen's previous article. He can be contacted through his website, here.