Building on the lessons and experiences of last year, this planning guide for operators and developers will help them get a head start on the new season as we head into 2021.
by Josh Cohen, Immersive Arts
2020 was a challenging year for destinations around the world, but the valuable insights gained will continue to improve the leisure industry as a whole. From automated ride car cleaning systems to digital applications that enable control of guest throughput, new technology innovations introduced to the market will continue to enhance safety, hygiene, and guest optimization in the future.
Planning guide for 2021
It's important for developers and operators to start planning today. Destination travel is predicted to improve in the second half of next year, leading heavily into 2022.
This article offers a planning guide for 2021 for developers and operators. It will highlight important items to consider in Q1.
1. Property evaluation & improvement identification
Depending on the destination, your properties may have been shut down for a duration of time or may have cutback on required maintenance and upkeep. It is essential to do a thorough evaluation and make a priority checklist of what needs to be improved.
While it is important to focus on the largest revenue-generating items, small details are critical in giving guests a proper experience. A clean hotel room or a successful ride experience can easily be overshadowed by aesthetic issues that may appear small, but add up quickly.
If you can only afford to improve a handful, focus on items which provide guests with their first impression. Parking maintenance, entry cleanliness, and well-maintained signage are often overlooked. But these things can truly make a difference in how guests feel as they arrive at your property
2. New operational solutions
Once you feel your property is ready for guests, it is important to review previous operations and see if any changes need to be made.
For example, a new cloud-based reservation system may be a better option than trying to control guest movement on a ticket line. In addition, if you find that guests often cluster heavily in specific areas, it may be beneficial to integrate audio and visual cues that can creatively facilitate desirable movement within your property.
Ultimately, it's important that we integrate the lessons learned in 2020 at attractions and destinations around the world. Spending valuable resources on optimizing a property may not feel essential, but guests are quite savvy and will appreciate when operations are running smoothly.
3. Staff training and re-integration
Once global travel begins again and a tourism boom arrives, there is going to be a surge of hiring and rehiring within the attractions and hospitality industries.
Some people may have worked at the property prior to shutdowns, while others may be brand new. It is important that everyone has the opportunity to learn how to effectively complete their job requirements. Depending on the property and job position, there may not be time to onboard employees far in advance. In these scenarios, it is essential to work with the rehired employees to guide those who are new.
Offering incentives and setting up team building events are great ways to build morale. They also encourage communication among all departments.  Consider options that motivate your employees and their families to experience your facility and provide feedback.
4. New developments and property additions
Next in this planning guide for 2021, we look at new developments and property additions. These are a great way to bring excitement to any destination. Large scale attractions and experiences will have the greatest marketing impact. However, there are many ways to boost guest visitation without significant economic investment.  For example, pop-up shops and experiences can be used to drive exceptional throughput to an existing property.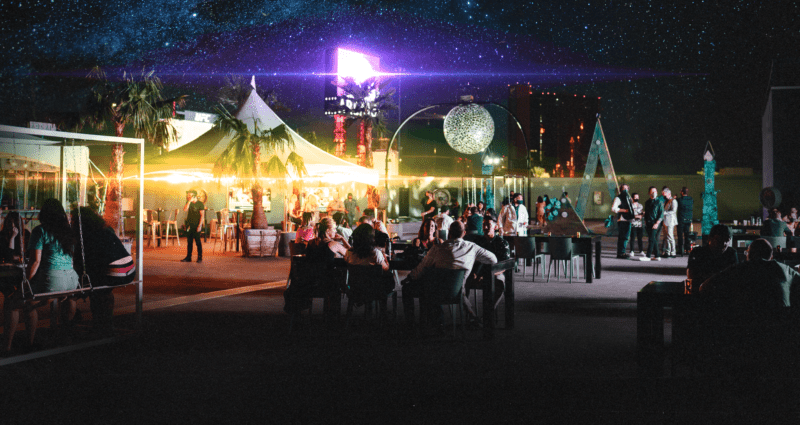 In the first half of the year, it will likely be best to focus on drive markets by having immersive events and experiences that maintain social distancing guidelines. During this time, planning can begin for major developments and new property additions. These will encourage significant visitation during the tourism boom.
5. Marketing and communications
The marketing you require can vary significantly in terms of budget and scope. This depends on the type of property and the destination area.
Ultimately, there are two essential goals to focus on in 2021. These are in relation to guest safety education and building excitement for a full reopening
Regardless of the budget, there are many creative ways one can use guest visitation to generate social sharing opportunities. For example, one could host a contest via Instagram or Tik Tok, in which people need to visit the property and generate media content utilizing a specific hashtag.
Ultimately, there are two essential goals to focus on in 2021. These are in relation to guest safety education and building excitement for a full reopening. Even if you aren't spending money on marketing, it essential to maintain your social media channels and website. This will enable you to communicate with guests as questions arise.