Future-proofing museums: Elizabeth Merritt, founding director of the Center for the Future of Museums, on the digital revolution and the power of technology.
Elizabeth Merritt is in a unique position to analyse the future of museums and collections. In the first of two discussions, she talks about how she came to the American Alliance of Museums and how the CFM came into being
The Center for the Future of Museums (CFM) aims to future-proof museums. It monitors key trends that influence museums – scrutinising cultural, political, technological and economic factors. Under the aegis of The American Alliance of Museums (AAM), the Center's remit is, not only to help museums address challenges, but to build firm connections between museums and educational, corporate, civic, non-profit, and government organizations.
Elizabeth Merritt founded the CFM in 2008. She now holds the position of Vice President for Strategic Foresight. As the CFM enjoys its tenth anniversary, she spoke to Blooloop. She explained what led her to found CFM and how she sees it contributing to the future of museums worldwide.
An enduring love of museums
Merritt's love affair with museums started early. At the age of 11, she started volunteering for the Cleveland Museum of Natural History. She spent as much time as she could at the museum's live animal care programme. "It was marvellous," she recalls, before commenting wryly: "I think it gave me a better education than school did, frankly."
At high school, Merritt won a stipend from the Smithsonian's Friends of the National Zoo. This meant she could work through the summer in Washington, DC. She assisted the research office that focused on animal behaviour. "I wanted to become an ethologist: someone who studies animal behaviour," she says. "I wanted to be the next Jane Goodall."
Evolution of animals (and museums)
Her interest in animals continued through college. She attended Yale where she took courses in biology and also volunteered at the Peabody Museum of Natural History. Merritt then attended graduate school at Duke University in a programme for animal behaviour. She often allies her biology background to the question of museums. In a public lecture at Smith in 2015, she said, "Museums and archives can adapt or die. Or maybe they can become remnant species, surviving in a very restricted niche."
Merritt herself is the queen of adaptation. In graduate school she ended up in a molecular biology lab. However, while she found biology fascinating, she soon realised she didn't want to spend the rest of her life in a laboratory. She also realised that her Jane Goodall ambitions had waned. She didn't want to spend her life out in the wilds either. So, having gaining her master's, she decided to regroup. "I spent time reflecting on the question I encourage everyone to ask themselves. What do I think would be the best job in the world?"
After only a short period of reflection, she realised her ideal job would be found inside a museum.
A lifetime commitment to continued professional training
"I sat down and wrote a letter to every single museum in Massachusetts," Merritt recalls. "I sent them a copy of my resume, and asked them for a job. It was a crazy strategy for finding a job."
It may have seemed crazy but it worked. Merritt was then offered the position of curator of a small nature centre and children's museum in South Dartmouth, just outside New Bedford.
She then started what was to become a lifetime commitment to continued professional training. Her first step was a training programme at the Los Angeles County Museum of Natural History. This aimed to develop a standardised curriculum for training people in collections management.
"It was wonderful training," says Merritt. "I met all sorts of important, brilliant people in the conservations and collections management field."
Her next move was to the Cincinnati Museum of Natural History where she became their first full-time collections manager. Here her museum experience broadened almost accidentally. "The Cincinnati Museum of Natural History proceeded to merge with almost every other museum in town, other than the art museums. It became the Cincinnati Museum Centre, a museum complex housed in a gorgeous historic building that the City wanted to save, a beautiful old train station in downtown Cincinnati."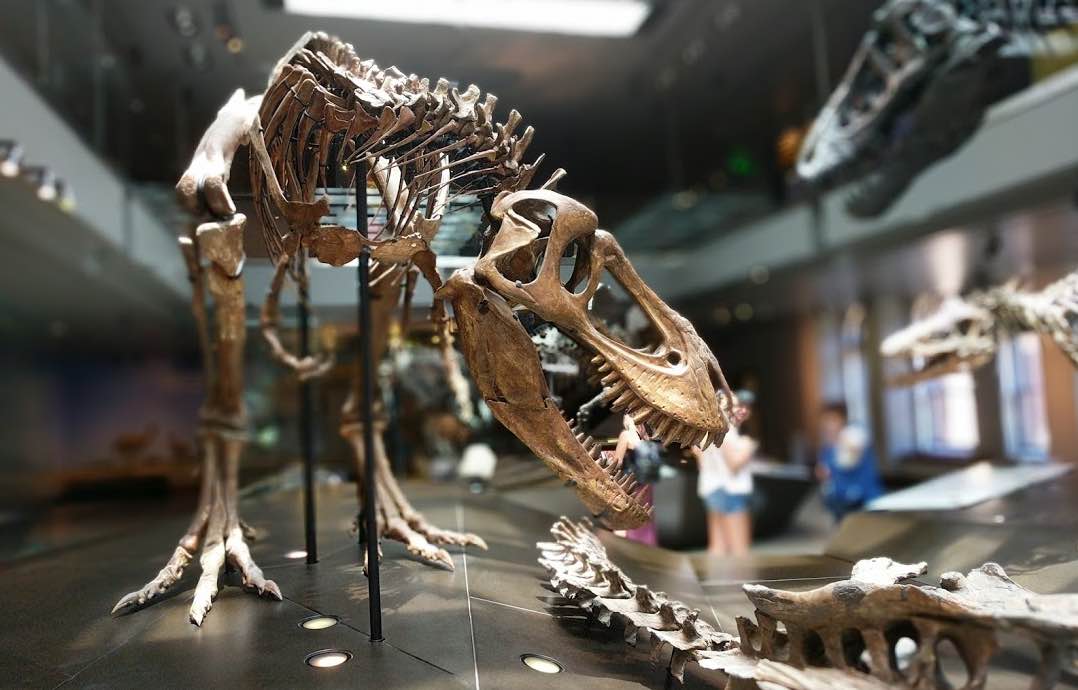 The public role of museums
The City couldn't figure out how to make the old building financially viable. As the various museums in the city discussed merging, the idea of relocating to the train station was mooted. The City offered support, and said the museums could lease the building for a dollar a year.
"So we ended up by having a history museum and a history archive and a natural history museum," says Merritt. "Eventually we merged with the local children's museum as well, and a small American gallery run by a local society."
Merritt eventually became the Director for Collections and Research for the whole institution. "So I got some experience working with archives, and history, and, of course, reapplying what I had learned in children's museums to the new and larger children's museum that was incorporated into the Cincinnati Museum Center." She also gained experience in broader areas of museum practice, learning budgeting, planning and financial strategy alongside the vital art of engaging the public.
"I went from being very collections and interior focused, to taking a look at the public role of museums, and how they engage with audiences."
She then made the move to the American Association of Museums (now the American Alliance of Museums), in Washington DC. Initially she ran the Museum Assessment Program. Then, after a few years, she became director of all the excellence programs, including accreditation.
Centennial plans led to new venture
The American Alliance of Museums (AAM) celebrated its 100thanniversary in 2006 and, as Merritt points out, centennials often herald change.
"Centennials lead people to dream big," she says. "The Board of Trustees invited the staff to brainstorm and submit a bunch of concept statements about what AAM could do to lead these museums into the 21st-century. What could we do differently over the next hundred years? One of the groups also came up with the concept of a centre for the future of museums."
The initial idea purely speculated on how the 21st-century was going to be different from the 20th century, and what that could mean to museums. Merritt was clear that she wanted to run such a centre and put herself forward to flesh out the proposal. The centre would focus on the forces shaping society in the next century, she wrote. It would also help museums to understand how those changes would affect their communities. It would help museums better serve those communities with their own operations. In addition, the centre would look outside the museum field and establish which practices could be brought into museums to help them evolve more quickly, and adjust to changes in their environment.
AAM was impressed with her plans. She then headed to the University of Houston to take a certificate course in future studies.
The growth of future studies and strategic foresight
"Future studies and strategic foresight is a discipline that has developed in the last 40 years," explains Merritt. "It actually started in the military, to try and think about the aftermath of nuclear war. It was then quickly picked up by major industries, as they realised they needed to foresee change that might have impact on their operations and their plans."
Then, she says, the discipline was taken up by the environmental movement. "They wanted to push back and point out that we should be thinking about how the world is going to be different because of everything we are doing. Is that the kind of world we wish to live in? If we are flooding our roads with cars, what are the long-term effects of emissions and pollution? If we are doing this kind of development, is it going to result in the world that we want to live in?
A business plan
"I was really among the first wave of non-profit people, saying, let's take this back to the non-profit sector in an organised way."
Merritt wrote a business plan. "It said we should really think about which changes we are trying to create. It asked: what will be the measures of how we impact the field? What are the goals? How are we going to fund this over the long term? In addition, how do you do a new thing with very little new funding? It was an interesting challenge."
A mental and the strategic switch to think about how they could use digital
The concept was approved later in 2006 and the project was launched in 2008. "So now we are celebrating our tenth anniversary of helping museums explore the future."
The power of digital platforms
Timing is all. Merritt says that the initiative would not have accelerated to the same reach and scale had it not launched in 2008. The rise of social media platforms was absolutely vital. "I am quite willing to reveal that we launched with a digital Potemkin village," she admits. "We had a website, we had a blog. We could also reach people via email. Very shortly after that we could reach them via YouTube and Twitter and Pinterest."
She then realised that they suddenly had the opportunity to reach an unlimited number of interested readers, providing the content was sufficiently strong.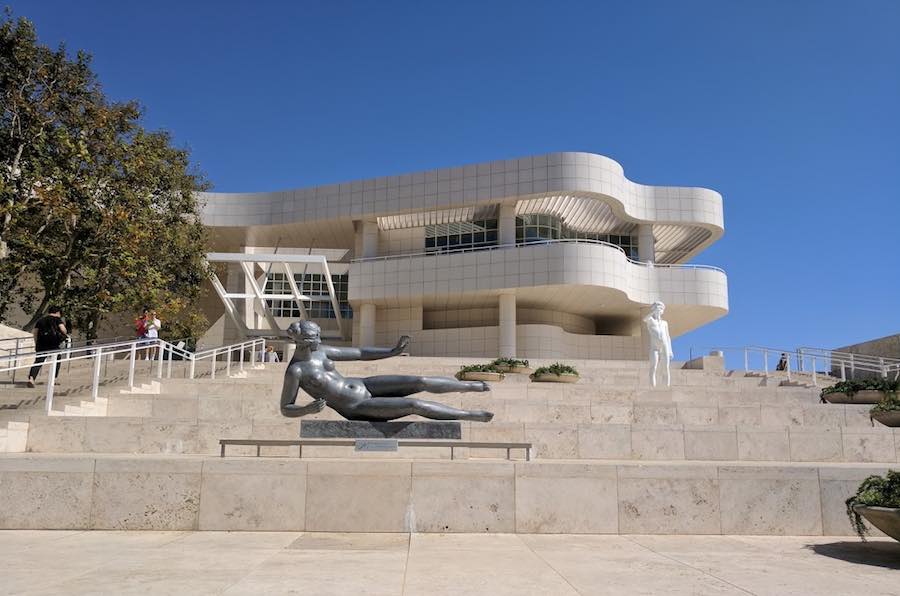 "Museums were experiencing the same thing," she says. "Of course, the difference was that they were used to using analogue methods of reaching audiences. This meant they had to make both the mental and the strategic switch to think about how they could use digital."
They also had to build new capacity. A traditional staff suddenly needed to create websites. "This meant not just the people who knew how to do coding. We also needed the people that could think about doing that in a way that was effective for museums."
Access from anywhere
In the early days, the museum website was effectively the digital version of the brochure people picked up from the tourism rack while travelling.
"It took almost ten years for museums really to make the pivot," says Merritt. "To realise this could be the place where they reach the people who are passionate about the content and what the museums do; to suck them in with great content. Then to say, 'You should come visit the museum.'
It was that mental leap that digital was potentially completely different from an analogue publication. This unblocked the real power of digital platforms to reach audiences.
"As we launched CFM, that evolution occurred."
Digitisation meant that collections could be accessible outside the walls of the museum; they could be accessed from anywhere. However it also meant that the audience could be reached and communicated with in completely different ways.
Reflective listening
"The real power of digital was that it let museums have two-way communication with a much larger body of people," says Merritt. She also points out that in the past you would need to talk in person to someone on the front desk, or correspond via letter or phone.
Suddenly, you are able to find out what people were interested in
"Suddenly, you are able to find out what people were interested in," she says. "You're also able to connect them to digital collection resources through these communications streams."
Merritt points out that the process had to be active. "You could have those fabulous resources sitting there, and nobody would ever find them." Some museums would have great digital resources but lament that nobody was looking at them. On the other hand, she says, institutions like the Rijksmuseum thought carefully about how people would want to use digital resources. "They researched how that use could be promoted and rewarded. It then became an active process of reflective listening and building resources people want to use, rather than a passive process in which the resources are simply there if needed."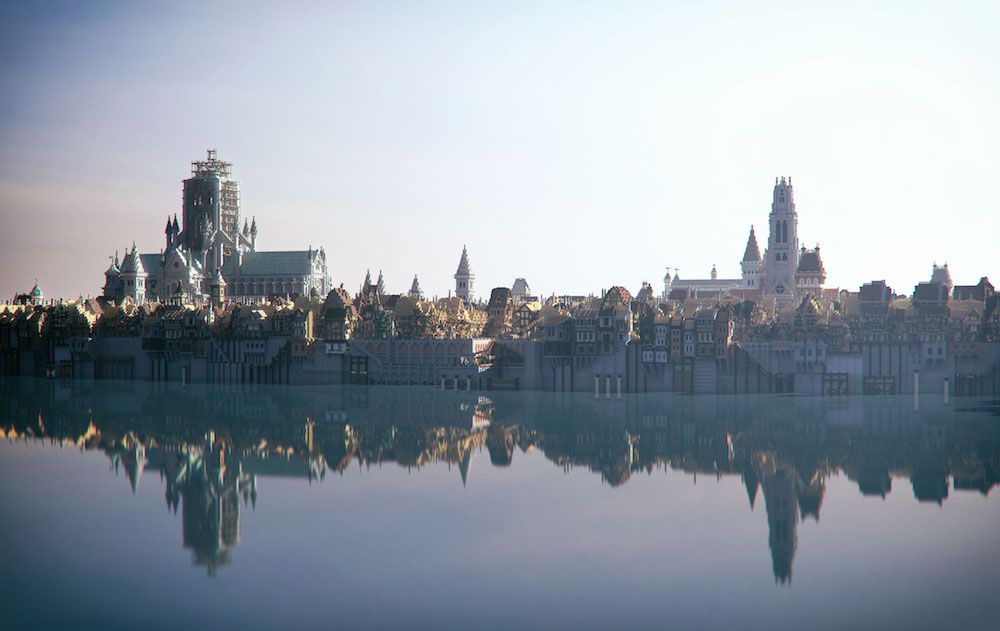 Avoiding assumptions around digital
Merritt says that technology is impacting the educative potential of museums in a number of ways. For example, inspired by its rich collections, the Museum of London created an interactive Minecraft map of the Great Fire of 1666. It became an innovative and phenomenally popular online resource. Furthermore, it engaged children through a medium with which they were confident and adept.
"It's a good example,' says Merritt. "I have a friend, Barry Joseph (right) at the American Museum of Natural History. He has done fabulous things with Minecraft, and with kids' learning in the museum."
Merritt is keen to stress that museums should avoid making assumptions when it comes to digital. "I think one of the barriers to exploiting the potentials of digital (in general, this is true of our society; it's just reflected in museums) – was an early presumption, I might even say prejudice, that games were frivolous, and that digital games were actively bad for kids. It cracks me up."
Novels, theatre and gaming
She points out that if you read the history of societal attitudes towards children and behaviour, you'll always come across the latest method of entertainment or information consumption being touted as mad, bad and dangerous. "'Heavens, young ladies are reading novels!'" she exclaims in mock horror. "'No! This is going to erode their moral fibre! Or, 'People are going to the theatre: this is just scandalous! The low class morals of actors are going to degrade our society!' The latest example of this kind of thinking is that digital, video games, are going to be bad for kids.
"Anything that is a tool can be used well or used badly. Something like Minecraft just turns out to be an incredible resource for education and creativity and exploration."
Feminism and fairness in the museum sector
Blooloop was also keen to know how Merritt feels about the fact that the museum sector, along with education and libraries, is characterised by female leadership?
"This is a debate that is incredibly important," she says. "When you look at female dominated professions, are they low paid because their feminised, or are they feminised because they are low paid? I don't know anyone who has the absolute answer."
She points out that one thing all three sectors have in common is overall low pay compared to other sectors that call for comparable levels of education and skill sets.
"You could also look at it as a complex social history question. At some point in the 20th century, as the museum sector became professionalised, it also became predominantly female. Or maybe, because it was a relatively poorly paying profession, it attracted women preferentially to men. Perhaps because men chose to take better paying jobs. I don't know the answer," she admits. "But it's a really interesting question."
However, she adds, women are now pushing back and saying the sector should be feminised and well paid. "The disturbing fact is that the gender pay gap is depressingly reflected in our sector. Even when you normalise for positions and the size of the museum, men, in whatever position, are paid more than women."