The Howard G. Buffett Foundation has donated funds for a new interactive law enforcement exhibit at the Children's Museum of Illinois.
The generous donation was announced in Decatur on July 20th.  The museum plans to build a 7,000-square-foot, two-story extension.  The "Heroes Hall" will contain permanent exhibits that focus on the impact and importance of law enforcement.  The exhibits will be highly interactive.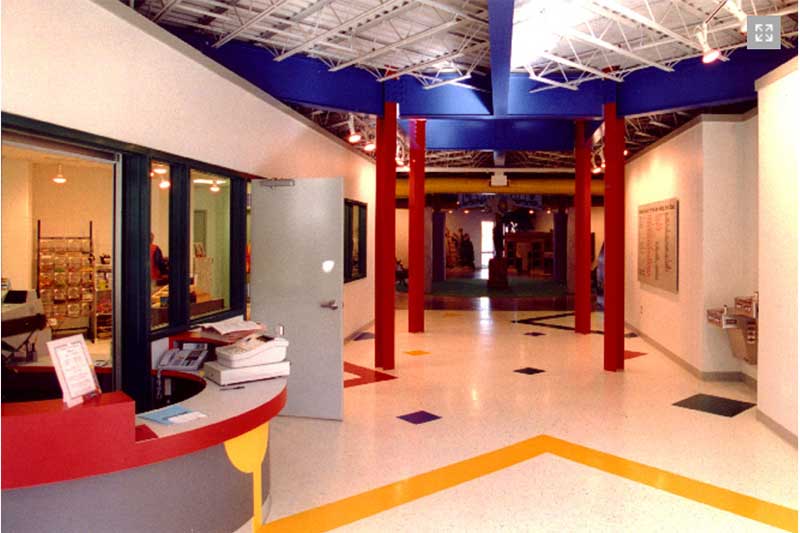 "We are an educational facility with the unique opportunity to educate in a fun and interactive way," says Amber Kaylor, Executive Director of the museum, commenting on the announcement. "I can think of no better way to use that opportunity than to educate children about the heroic work our law enforcement officers perform daily."
Children's Museum of Illinois is aimed at children aged three to twelve.  The museum opened in 1990 and was originally housed at the Macon County Conservation District's Education Center.  In 1995 it moved to a permanent facility in Decatur's Scovill Park, next to the children's zoo and playground.  Child magazine has named CMI one of the top 25 children's museums in the US.
"Children's Museum is a great community asset for the greater Decatur area," says Howard G. Buffett, Chairman and CEO of The Howard G. Buffett Foundation.  He points out that the role of local law enforcement in keeping communities safe is not always visible.  "Our hope is this new exhibit enhances this valuable community asset while bringing much needed recognition to the individuals and organizations that make the quality of life here in Macon County so high."
The museum is expanding partnerships with various law enforcement bodies – the Macon County Sheriff's Office, the Decatur Police Department, and Decatur Park Police.  Together they will create programming aimed at building relationships between children, parents, and local law enforcement officers.
"Here in Decatur/Macon County I have been proud to serve with some of the finest men and women in law enforcement to ever wear the badge," says Ed Culp, Chief of Decatur Park Police.  "Their positive impact on our community is reflected in the addition being brought to our children, by the Children's Museum of Illinois and The Howard G. Buffett Foundation".
"The Howard G. Buffett Foundation has partnered with us to bring this opportunity to life," says Amber Kaylor. "We are extremely thankful."
The addition is scheduled for completion in the summer of 2018.
Images courtesy of BLDD Architects. 
http://www.wandtv.com/story/35936897/childrens-museum-of-illinois-receives-3-million-donation