Since opening to the public on October 1, Expo 2020 Dubai has recorded 5.66 million visits up to December 5, boosted by the UAE's 50th National Day weekend.
Expo 2020 Dubai has enjoyed a whopping 5,663,960 visits up to December 5. During October and November, the event welcomed 5,383 government leaders, including ministers, presidents, prime ministers and heads of state.
In its first two months, Expo 2020 Dubai has hosted a total of 10,461 events. The number of repeat visitors in October and November reached 1.2 million.
"We are delighted with the figures, and that so many people chose to celebrate such a momentous occasion, the UAE's 50th National Day, with us here at Expo 2020 Dubai," said Reem Al Hashimy, director general of Expo 2020 Dubai.
Number of repeat visitors reaches 1.2 million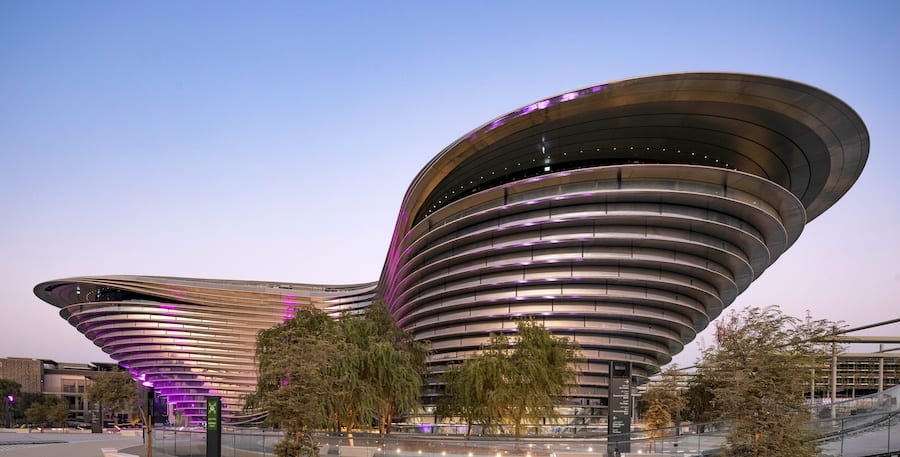 She said the figures are "a testament to the hard work of everyone involved in Expo, from the hosting of spectacular events that make people want to visit again and again, to the bringing together of global change-makers".
More than a quarter (28 per cent) of visitors in November came from outside the United Arab Emirates, including India, France, Germany, Saudi Arabia and the UK.
Additionally, the Expo School Programme has welcomed close to 250,000 students from across the UAE. Expo 2020's virtual visitation increased to 25 million.
During the first two months, approximately 455,000 journeys were made to and from the site via taxi. More than 600,000 trips were made on the Expo Rider bus service, and 2.2 million visitors travelled to and from Expo 2020 Dubai using the Dubai Metro.
In its first month of opening, Expo 2020 Dubai enjoyed 2.35 million visits and 12.8 million virtual visits, and hosted 5,610 events. 17 percent of visits came from overseas despite the pandemic.
Images: Expo 2020 Dubai