The news comes via The Art Newspaper, as CNN International launches a documentary on the Grand Egyptian Museum (GEM), entitled 'Inside the Grand Egyptian Museum'.
See also: 11/02/21 Grand Egyptian Museum finalises construction of engineering facilities 02/02/21 New museum and gallery projects for 2021…
Major General Atef Moftah confirmed the museum will be finished by the end of 2020. It was originally scheduled to open in 2011.
In the documentary, which explores the features of GEM, Moftah estimates that the building is now "96.5 percent" complete.
'Inside the Grand Egyptian Museum'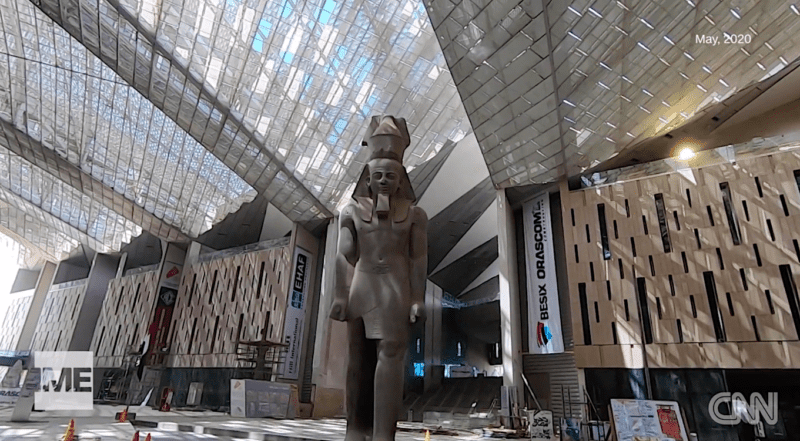 It will take "four to six months" in 2021 to install approximately 100,000 artefacts, including 3,000 from the tomb of Tutankhamun.
Construction of GEM has taken eight years so far, with the opening delayed several times. It was pushed back from late 2020 to 2021 in light of the outbreak of COVID-19.
"Egypt's gift to the world deserves a huge celebration," said Moftah.
The museum, which is spread across 490,000 square metres, has been designed by Dublin-based architects Heneghan Peng. "You could park a 747 inside," said architect Roisin Heneghan.
GEM will be finished by the end of 2020
It will boast panoramic views of the pyramids of Giza, and the largest artefact will be an enormous statue of Ramses the Great, located in the atrium. The grand staircase behind will house 87 statues of pharaohs and Egyptian gods.
In addition, the world's largest archaeological museum will have 28 shops, ten restaurants, a conference centre and a cinema.
There will be around 100,000 objects in the collection, and the star attraction will be all 5,600 objects from the tomb of King Tutankhamun.
Panoramic views of the pyramids of Giza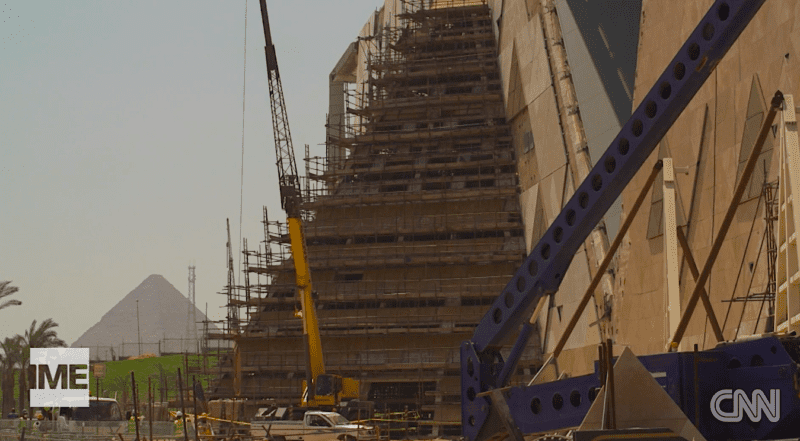 GEM will also feature Tutankhamun galleries and a replica of his tomb, although the galleries will be more than 60 times the size of the original tomb. Tutankhamun's outer coffin will be on display, alongside his two inner coffins.
Moftah estimates that 2 to 3 million guests will visit GEM in its first year of opening, and in the longer-term up to 8 million a year.
The Grand Egyptian Museum has taken almost 20 years to create, from architectural competition to planned opening in 2021.