As attractions begin to reopen following the pandemic, how can they take inspiration from the world of TV and use VFX to entice visitors to return?
By Simon Clarke, Creative Director at Moonraker VFX
There is no doubt that this year has brought many challenges for the attractions sector. As we see museums and theme parks across the globe re-opening their gates and customers gradually returning, it's an important time for us to re-evaluate how we entice visitors. And to remind customers of the function these spaces will play a post-COVID world.
In many ways, the function of the attraction and screen industry is not dissimilar. They both exist to entertain the viewer or visitor with a memorable experience or spectacle. VFX, by definition, is a means by which you can enhance these experiences – realising moving images that are impossible to capture on camera and taking audiences to worlds they could never imagine.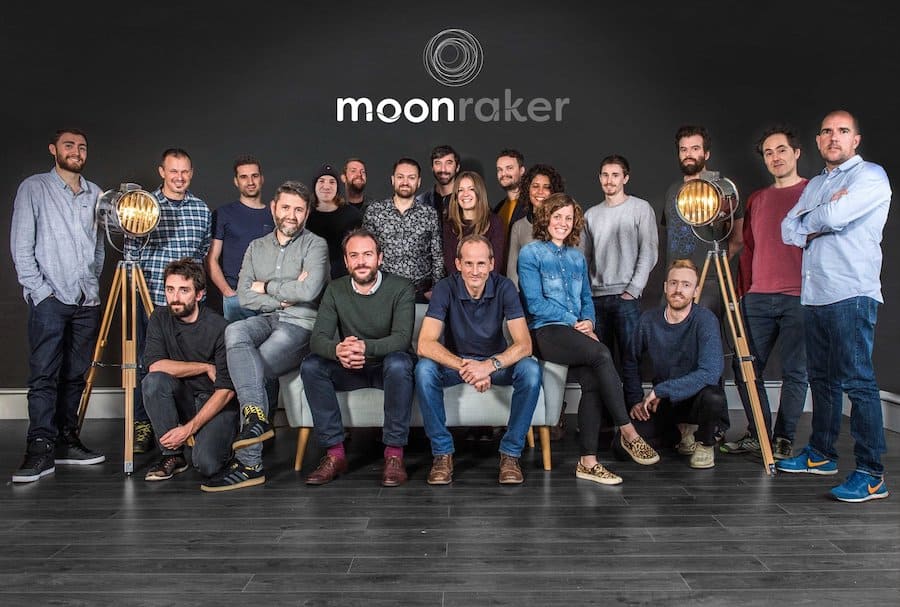 As the creative director of Moonraker VFX and having worked on projects for screen and attraction clients, there are some invaluable lessons I've taken from my career in broadcast to our projects in the attraction space.
We work with museum curators and attraction management teams to enhance the user experience, bring static imagery to life and take visitors to unseen worlds. Whether that be through sensory effects or implementing immersive visuals. Here are 5 valuable lessons I've learnt along the way.
Entertain through spectacle
Traditionally, museums were 2-dimensional and required significant levels of concentration to extract the necessary information. But advancements in technology have broadened the possibilities for museums. Today, the reality is, you can find any information you want online.
The selling point of the screen, and attractions, is the visual or immersive experience you have along with this. You can play to the scale and the size of the space to create spectacular visuals.
As a VFX studio with a specialism in high-quality science-led, history and factual content, we're always having to think about how we can create a spectacle for an attraction with subject matter that could otherwise be quite dry.
We have learned that, while visitors do want to gain a deeper understanding of the subject, ultimately the public wants to be entertained first and foremost. The trick is to create a spectacle and convey the same information in a way that is more entertainment-based. This can be through sensory effects or implementing immersive visuals.
Immerse visitors in the space
In the early 2000s, our industry began working with video walls as opposed to solely domestic screens. It was here that the potential to transport people into a new dimension really started to take off. This was the start of scale and the first attempts at immersing visitors in an environment. And there was no outlet that could capitalise on this more than the immense spaces of museums and attractions.
The selling point of an attraction is its scale or architectural beauty. Visual technology enhances the space and story of pre-existing buildings, working around architectural limitations to deliver a truly memorable experience for visitors.
For example, a project we delivered for Fram Museum in Norway involved turning a triangular-shaped building, designed to accommodate a full-size ship, into a truly immersive experience. One which brought the incredible stories of famous Arctic and Antarctic explorers to life.
This was achieved via an immense 18k, 280-degree field of view projection space viewed from the deck of the ship itself. When you project something onto a wall, you're immediately transported into a magical space. Projection tech, with the integration of VFX to visualise the impossible, is a means of enabling attractions to immerse visitors in a world they never have been before.
Let the visuals do the talking
In my experience heading VFX work, if you've done a good job you can get a handle of what's going on from what you're seeing alone and this is even more true for the attraction space.
Attractions tend not to be a contained space. Therefore, installing a sound system that can be heard by everyone in the space can be difficult. On top of this, you've also got people visiting from different nationalities you need to consider.

This is why museums tend to be more ambient with music and effects – because you must tell a story with the visuals alone. For the most impactful and memorable experiences, you won't need extra reinforcement of dialogue. The visuals will convey the narrative and generate the experience.
Use the tech available
In the attraction space, you have a limited time to tell a story and capture the attention of the audience. If you are to enable visitors to understand the story of the whole space, you need to use the right technology.
Before, it was difficult to produce anything of length with computer-generated material. However, due to huge steps made on screen, we are now able to shoot in 8k and render huge resolutions, projecting crystal clear images.
It's not worth using technology just because it's there
For example, we have LED walls so high in brightness that they are being substituted for sets even in film. This tech is critical for immersing people in new worlds. You can create a same scale world that fills your peripheral vision and completely surrounds you.
However, it's not worth using technology just because it's there. Knowing what works best and questioning if it will deliver, will give you the impact you want. Sometimes old-school techniques will be better but often get overlooked.
We do use complex technologies and software, but the best effect will come from using a combination. Ultimately, the decisions you make around technology should be guided by thinking first and foremost about what the story is you want to tell and how you want to immerse the visitor.
People want collective experiences
Cinemas and museums are still very much a social experience with a huge level of social interaction and energy. VR, on the other hand, never quite took off as it was expected to.
I believe that's largely because VR is more of a personalised experience that lacks social energy. People enjoy witnessing the same thing at the same time and sharing an experience collectively.
With COVID-19 too, I expect attractions will increasingly go down the road of immersion, scale and spectacle. They will be moving away from anything that is touchscreen or requires sanitation. If you're walking through a space, you don't have to deal with these issues.
Immersing a group in a single landscape makes for a memorable experience. This is something we can expect to become a mainstay in the modern attractions industry. The great news is customers are returning and the attraction industry is beginning to pick up momentum.
By working together and re-evaluating what it is that customers really want, the future of the industry will be bright.