Haptic Architects is designing the conversion of Hornby's former warehouse, which was used to manufacture model trains until the 1990s (via Kent Online).
Thanet District Council granted permission for the development, which will feature iconic railway locomotives, rolling stock and memorabilia.
The plans are come from railway enthusiast and Locomotive Storage Ltd owner Jeremy Hosking, as well as former CEO of Hornby, Frank Martin.
"We're convinced the museum will bring people into the area – the only other attraction like this is the National Railway Museum in York," said Martin.
Converting Hornby's former warehouse
Hornby Hobbies operates a visitor centre in the building adjacent to the proposed museum and is a tenant of Locomotive Storage Ltd.
"The development seeks to convert the existing warehouse used for the storage of historic trains into a locomotive museum that celebrates British railway heritage," reads a statement by Haptic Architects.
"It would also require a variety of external alterations that are considered to enhance the appearance of the building and respect the character of the area."
According to the statement, the museum will have a "user-friendly environment" with "spaces that flow logically".
This includes a main exhibition space on the mezzanine level, a main hall on the ground floor, a café, working space and exhibition space on the lower ground floor.
Iconic railway locomotives and memorabilia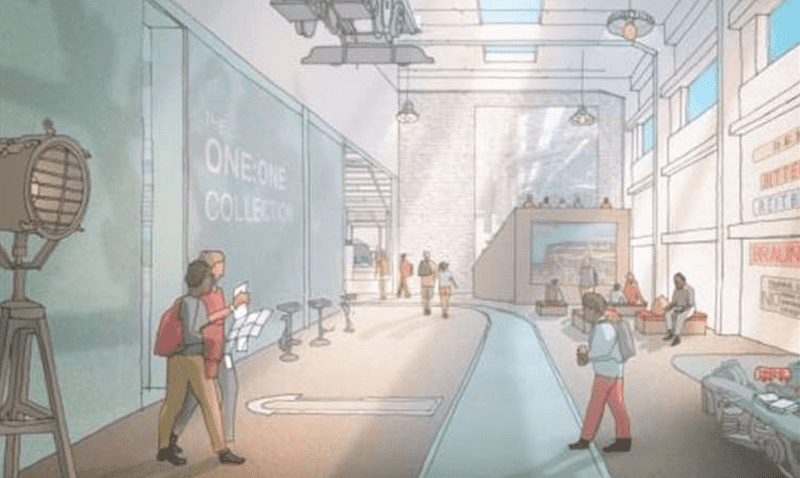 "The visitor centre takes up about a third of the space and so parking can be provided in the rest of the building," said Martin.
"The idea is as soon as you drive into the car park, you'll get a sense of what it's all about, with wall displays and exhibits.
"The journey starts there and then visitors will walk mainly undercover to the main entrance of the museum building."
Hornby saw sales rise by 33 percent in the first six months of 2020 compared to the same period in 2019. This was attributed to boredom in lockdown amid COVID-19.
Elsewhere, plans were announced to transform an empty city centre IKEA into a national arts hub and collection centre in Coventry.