The Perseverance rover landed close to the Jezero Crater on February 18, 2021. The landing comes after eight months of travelling through space. This is NASA's first major mission to Mars since the Curiosity rover landed in 2011.
Professor Caroline Smith, head of collections for earth sciences at NHM, has been working on the mission, which she says is "the result of much hard work, over many years by friends and colleagues".
Smith hopes that physical samples from Mars can be returned to Earth by 2031. "We are in the best place we've ever been to get Mars samples back from Mars," she said.
The Red Planet arrives at NHM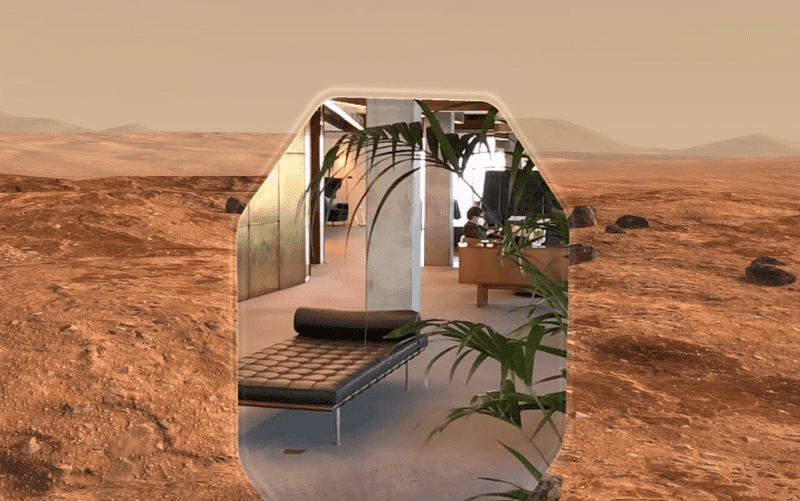 NHM is also returning a small sample of one of its Martian meteorites, Sayh al Uhaymir (SaU 008), to Mars. The specimen will help with testing an exploration tool.
Perseverance will collect and store samples until another mission travels to collect them in 2028, before returning them to Earth in 2031.
To mark the arrival of the Perseverance rover, the NHM has installed a giant replica of Mars at its site in South Kensington, London.
The Smithsonian also announced a free app to celebrate the rover's landing. Mission to Mars AR is similar to the Smithsonian Channel's Apollo's Moon Shot.
Mission to Mars AR
Mission to Mars AR boasts seven experiences, including an overview of Martian geography. Users can also enjoy 'Portal to Mars', which uses augmented reality (AR) to take them on a tour of the Martian desert.
In addition, the gamified app allows users to play with NASA's Mars rovers, driving them around using a circular joystick that moves by touch.
Mission to Mars AR users can also guide the rover and zap rocks using a laser to analyse their contents, and guide Perseverance on landing.
Mission to Mars AR is available for download on Android and iOS.