Cyfarthfa Castle is set to become a museum located within 100 hectares of public park. The 'Cyfarthfa Plan' was commissioned by Merthyr Tydfil County Borough Council.
The 'Cyfarthfa Plan' is managed by a new charity, the Cyfarthfa Foundation, in partnership with Merthyr Tydfil Council, the Merthyr Tydfil Leisure Trust and the Valleys Regional Park.
The design team behind the project is Ian Ritchie Architects. The firm was appointed by Merthyr Tydfil County Borough Council in August 2019.
Lee Waters MS, Deputy Minister for Economy and Transport, said: "This project has the potential to be an attraction of international importance, which also brings real benefits to the local community."
'Cyfarthfa Plan' moving forward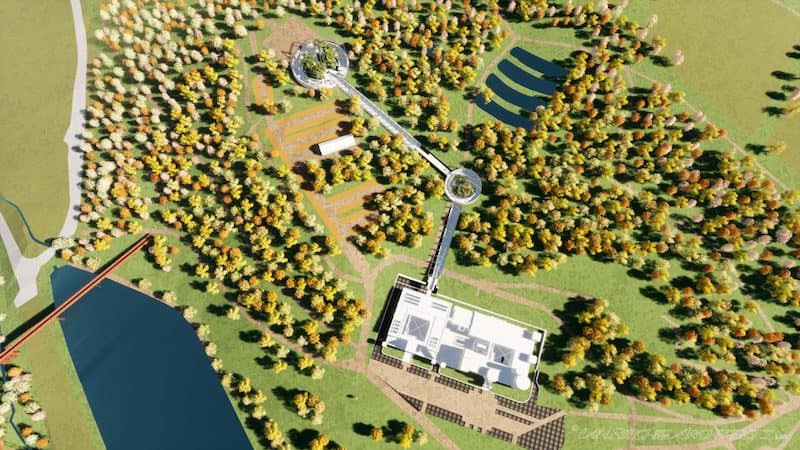 The £1.2m funding boost will enable the project to progress via continuing historic archive studies, engagement with local residents, and repairs to the historical assets of Cyfarthfa.
Lord Dafydd Elis-Thomas, Deputy Minister for Culture, Sport and Tourism, said: "This outstanding vision will both celebrate and heal the natural and post-industrial environment to provide a beautiful setting for recreation."
Plans include developing a centre to showcase 18th and 19th century iron production in Merthyr, as well as a visitor attraction using technology and CGI in immersive displays.
In addition, Cyfarthfa Park will be upgraded to function as an outdoor venue, and a new museum and exhibition centre will be created adjacent to Cyfarthfa Castle.
£1.2m government funding boost
Geraint Talfan Davies, chair of the Cyfarthfa Foundation, said: "This funding is a hugely welcome step forward for a project that can be truly transformative both for the local community and for Wales as a whole.
"The foundation is determined to create something of international quality that will celebrate an industrial heritage of world importance, enhance the natural environment and act as an engine of social and cultural renewal."
"The ready support of the Welsh Government is an indication of the project's immense potential," added Davies.
Images: Ian Ritchie Architects