The Metropolitan Museum of Art's board of trustees has voted to appoint director Max Hollein to the additional role of chief executive officer when current president and CEO Daniel Weiss steps down in June 2023.
Hollein will take on the position of CEO on 1 July 2023. In his dual role as director and CEO, he will be responsible for the overall leadership of the institution.
"I am greatly humbled by this appointment. The Met is an inspiration to all who visit, and to all of us who have the honor of working here," said Hollein.
"The energy, ambition, and creativity of my Met colleagues enables the museum to be a place where people can come together to learn, share, create, and experience joy."
Daniel Weiss to step down in June 2023
"It is a great privilege to be a part of the Met's accomplishments these past years, and I am deeply thankful to all of my colleagues, to supporters of the museum, and to the board," he added.
"I am particularly grateful for the great partnership with Dan Weiss and the counsel he has provided and on which I will be relying during the upcoming year and beyond."
As director during the Covid-19 pandemic, Hollein introduced a host of digital initiatives and exhibitions. Hollein will also complete three major architectural projects.
These include renovating the Michael C. Rockefeller Wing, Ancient Near Eastern and Cypriot galleries, and modern and contemporary art wing. Mexican architect Frida Escobedo has been selected to design the new $500m wing.
In recent years, the CEO role has been held either by the director or the president of the Met. Hollein was named director of the Met in 2018.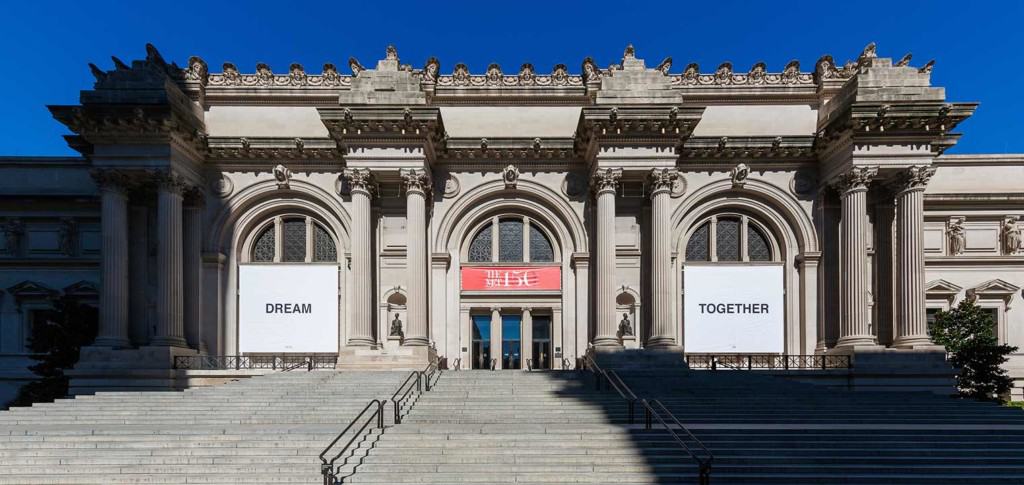 This came after leadership tenures at the Fine Arts Museums of San Francisco and three of Germany's most respected art institutions. He started his career at New York's Guggenheim Museum as chief of staff to the director.
"Max has built an exceptional program for the Met during these past four years, and I am confident he will be ready to lead our museum into the future," said Weiss.
"The Met is a perpetual institution, and each generation of leadership is merely a steward for those that will follow. This is a very large responsibility, and I have been heartened and inspired at the care Max exhibits towards our museum and the cultural field."
"The Met is extremely fortunate to have a great leader in Dan for this next year, and to have Max ready and able to lead in future years," added board of trustees co-chairs Tony James and Candace Beinecke.
Images: The Met