Sofie Andersen, head of digital content at the Metropolitan Museum of Art in New York, speaks to blooloop about digital strategy at The Met and how she sees the sector evolving. Andersen has been working in media and interpretive media for over 20 years in the Cultural Heritage Museum sector, having started out as a young Art History graduate from the Courtauld Institute:
"I was very passionate about visual arts and museums. I was going into this field at a pre-digital time. So, I was working in a space where museums were right at the beginning of thinking about how to reach audiences, particularly on-site at that time."
Andersen came up through an arts communication technology startup that was creating CD ROM guides for museums:
"These were the first random access experiences. When I joined the company, they were working on a new product; an MP3 player. At the time, these were pretty innovative technologies. I came up through the technology part of that company. I was interested in how this new kind of technology would help to democratise the experience.
"Random access was the beginning of that idea that you could choose your own adventure in museums. That really appealed to me because I felt that people want guidance, but they also want to be able to choose where they're going and what they feel like doing."
Choose your own adventure
Sofie Andersen then moved over to the production side of the company and spent the next 15 years working to create interpretive experiences.
"I was creating theatrical audio tours for Stirling Castle, I was creating multilingual tours for the Hong Kong Museum of Art," she says: "I created the first thematic tours at the National Gallery in London. Plus I did a series of accessibility tours for the National Museum in Denmark, an anthropological museum."
"Very broadly, I came up through the museum and cultural sector thinking about how to engage audiences on-site with different kinds of storytelling, experimenting with how to widen the different range of voices you could have in this space."
Sofie Andersen and the Metropolitan Museum of Art
Early in her career, Andersen was offered the opportunity to head up the company's New York Office, which happened to be based out of the Metropolitan Museum of Art:
"We were doing so much work for them that we actually had our own offices at The Met. I really expanded my art history education tenfold by working at The Met for ten years, creating a number of different kinds of thematic tours, exhibition programs, introducing an interview-based experience within the museum for the first time."
At the same time, she was working for the Guggenheim and Los Angeles County Museum of Art (LACMA).
"I set up for the first audio tours down in South America, for instance," she says. "During this time, the field really evolved. We started to develop apps, rather than audio technology for people to carry.
"We got into podcasting. I really started to evolve as the field was evolving. I started to learn more about how to bring media experiences online and away from the on-site experience. That took me into a research phase, so I went into digital strategy, looking at accessibility tools for audiences.
"This was a huge period of growth within that field. Suddenly it was becoming possible to be able to reach blind and partially-sighted audiences using mobile technology. I was also looking at how to co-create with our audiences, rather than just making something and putting it out."
The Whitney Museum
This direction led to her working at the Whitney Museum:
"I headed up the Digital Media Department at the Whitney for a few years. It was just after they had moved downtown to their new building, and they were considering how we could introduce ourselves to a new audience."
At its previous location, the museum had built up a steady audience:
"Suddenly they were talking to tourists; to a much more international audience than previously. We started to do a lot of storytelling about – 'What is the Whitney museum? What is the Whitney Biennial? [the longest-running survey of American art; a hallmark of the Museum since 1932] Why American art? What does that American art mean?'"
"It was a really interesting period, in terms of re-calibrating, and considering how to tell stories for audiences, and how to deliver technology to our audiences on site. We had had a traditional audio guide for some years.
"We developed a progressive web app. This meant that we could create a totally frictionless experience for our audiences. They could come in, take their phone, scan a QR code easily, and access museum content, both audio and video, and event programs directly to the phone, without having to download anything. We know that downloading is a barrier to using these kinds of experiences in this sector."
Digital content at The Met
For the last two years, Sofie Andersen has been at The Met. She says:
"I came on as Head of Digital Content, but very shortly afterwards took on an interim role as CDO, and have been doing that for the last 18 months. I have just transitioned back into the Head of Content role."
As CDO, Andersen oversaw a period where, within her team, thinking was about storytelling.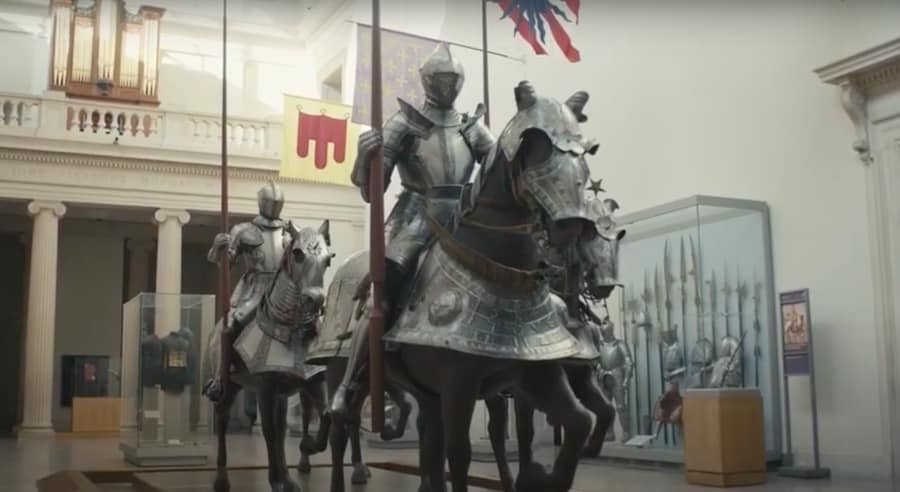 She explains:
"The Met has amazing, rich content. However, for many people, it can be overwhelming in terms of finding an entry point. It is a very traditional museum and can be a little off-putting, in some ways, in that sense.
"So we were thinking about the human side of an institution like The Met. How do we really convey what it means to put these programs together? Why is cultural heritage, is art important? You can do so much in that area, so I've been working on that.
"And then there are nascent technologies. Whether that means AR, or progressive web apps, or totally different kinds of experiences like primers that we've been developing that help people get a virtual experience before they come to the museum, or, as for most people now, instead of coming. It has been a long arc."
A life in art
It was perhaps, in some ways, likely that Sofie Andersen would make her career in the cultural sector. She grew up living in the Danish Cultural Institute, where her father worked.
"It was a very formative experience for me," she says. "I was always surrounded by artists, by playwrights, by musicians. Art was not a separate thing that happens somewhere else, it was part of life. It's about cultural exchange and bringing people together, it's about expressive opportunities. It's about escapism, but also connection."
I'm passionate about bringing culture to existing audiences, to new audiences, and having it not just arrive, but have an impact
"Those experiences formed, for me, that bedrock of why I'm passionate about bringing culture to existing audiences, to new audiences, and having it not just arrive, but have an impact. What happens once you have been in an experience, or seen a work of art?"
Reaching new audiences at The Met
Reaching out beyond the traditional museum demographics invariably poses interesting challenges.
Sofie Andersen says: "I think that the biggest piece is getting people to museums; getting people interested. For a long time, a benchmark of success has been foot traffic through the door. You then have the quote-unquote "real" experience, and all the revenue opportunities associated with that."
"I think we have to think outside of that paradigm and consider a visit as being much more than when you actually arrive. It has to encompass all the different ways in which you can connect across multiple platforms: YouTube, or Pinterest, or Instagram or Wikipedia.
"One of the things The Met has done an incredible job with, and that we have been working on is taking an Open Access program, making images available for anyone to download, and then creating an API. This means that other technologies can use the collection, and embedding that content in places like Wikipedia."
A collection for all
"We run regular edit-a-thons. So, we are encouraging people to use our collection and integrate it into wiki pages.
"That, again, is about stepping outside of the controlled environment of the museum. It's really saying that the collection is what is important; the people that create the content are what is important. Let's make sure we get the collection and the content out there to as many different audiences and in as many different places as possible."
"It is about benchmarking what is successful for a museum visit. Does it actually have to mean coming in the door, or can it mean something else? Once you change that, the possibilities of more people coming through your door also increase. So it's a benefit both ways."
Museums and game theory
One of the interesting developments over the last decade has been the evolution of gaming and game theory, and its ingress into the museum space.
"There has been some great activity and experimentation around that. And people have been having a lot of fun," says Sofie Andersen.
"A lot of attractions are choosing avatar-type approaches to how you enter an experience. You're choosing a character or a storyline, and that's super successful. Particularly in really immersive exhibition spaces and cultural heritage environments where there isn't just one way to tell the story."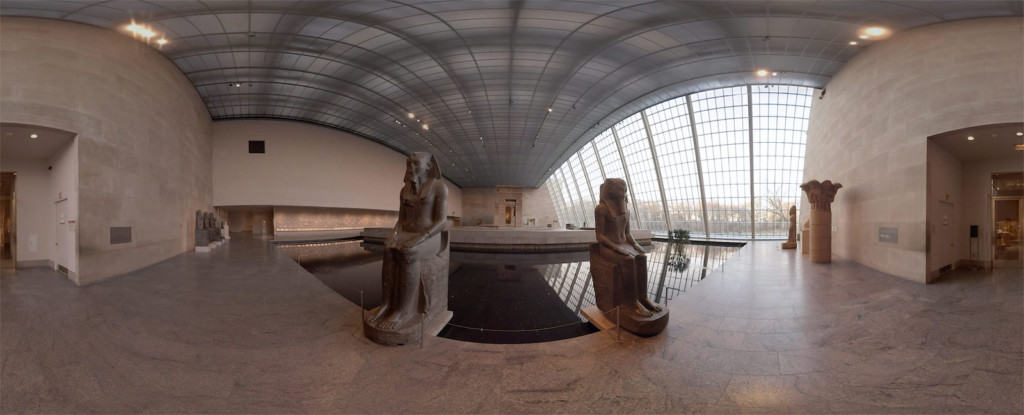 By offering multiple approaches, visitors are encouraged to return and choose a different character or route:
"This is also a space that VR creators have been playing in. So there is an idea that gaming can be introduced through either totally immersive experiences or even just the idea that you could explore a space as if you were in a game, opening different parts of the experience to get different kinds of content. There is an extraordinary amount to keep exploring there."
Personalisation
"Even in the more traditional media of video, audio, and websites, there an increasing amount that is geared towards personalisation. In the digital non-museum space it is something that has been growing."
"It is important that museums keep tapping into that. Because where you arrive from when you come from another location on the web to a museum's website will inform why you got there."
Understanding what someone might be interested in based on their route to this point is crucial:
"There is a whole gamut there, from the creative to digital marketing, that's really important."
The Metropolitan Museum of Art & COVID-19
There have been numerous examples of the ways in which innovation has been driven by the necessity of pivoting due to COVID-19.
The Met, Andersen says, was particularly well placed to ride out the pandemic:
"We had really focused on this idea that the virtual experience is as important as the online. So we have a tremendous amount of resources already on the website."
"The online collection was already set up, but we had also been creating connections outside of the website. We have also been putting our Met Kids content onto a Microsoft platform called Flip Grid. This is a place where students and teachers can create new content based on a whole marketplace of assets.
"Efforts like that just skyrocketed; we saw engagement go way up as soon as the pandemic hit, as educators and families around the world searched for ways to stay connected to culture and learning. Our audience really increased for that."
Met Stories
There were, she adds, also ways in which projects that had been in their early stages took off, surprising everyone:
"We had created a series called Met Stories for the Met's 150th anniversary this year. The idea was to introduce different voices into the perception of why museums matter."
Reaching beyond the accounts of The Met's history expressed by experts and artists, Met Stories comprises a whole spectrum of perspectives:
"It has really hit a nerve. It's the most successful media series we've ever done at The Met and has had over 3 million views already. One of the reasons for that is that it is human-based storytelling. It gets into essential topics of museums like resilience.
"It's talking about disability, it's talking about how it can be a difficult space if you're a person of colour or a curator of colour. These are topics which have resonated in terms both of the pandemic and of the social racial justice work that has been happening."
Animal Crossing
However, Sofie Andersen says that lighthearted projects have also resonated with people:
"We have created an integration with the video game Animal Crossing. This takes advantage of our Open Access setup. There is a QR code so you can integrate artwork from the collection into your Animal Crossing world."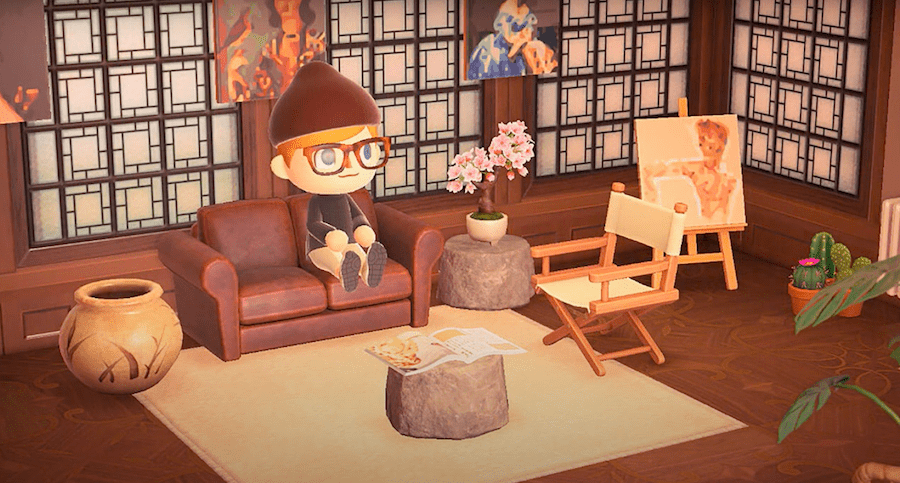 "That was a huge success. Huge audiences are coming to our online collection that were not coming before. There are certainly aspects to this which are about what we've had in place, and how we've taken advantage of this moment."
The future of digital at The Met
Regarding future development, Sofie Andersen says:
"What is interesting is that digital was always seen as being important. However, it is now understood that it is essential. It's not enough to have an exhibition page and a nice video. It's really about how you actually experience the museum. Both within your digital experiences online and then also more widely out in the world."
Digital was always seen as being important. However, it is now understood that it is essential
"I think there are ways in which our education programming at The Met will see a dramatic shift. Most education programs, certainly in the US, have gone online. We have virtual events now, and it has been a revelation. People have grown a comfort level with doing virtual interviews, panel talks, and large Zoom workshops. I think that development will stay."
"Hopefully, we'll be back on site doing more programming before too long," she adds. "I still think the in-person experience can't be beaten in terms of social connection and just being together with people. We have all missed that, but I think event-based virtual programming will definitely stay."
Accelerating trends
The threshold for digital innovation has, she feels, been lowered.
"We have been experimenting with things like AR in ways that are both experiential and educational. That might previously have felt a little bit further off and too edgy. But I think now people are more inclined to say, 'Well, why not? It's here. Let's play with it.' It has been a really interesting trend to watch develop, and I think it will stay."
"So, too, hopefully, will a little bit of the digital savvy, where people are not afraid to look at the data and see how that impacts what we understand about what people are doing."
The on-site experience
Concerning the on-site museum experience, Andersen says the focus is on very limited contact or contactless experiences:
"The whole app environment has been tricky for museums and heritage sites to utilise successfully. There is an increasing amount of thinking about how to make sure that buildings are Wi-Fi enabled, so you can do something lightweight on your mobile phones as you walk around.
"That is going to be interesting. These experiences that allow you to be immersed in specific spaces in the museum will also be a trend."
However, she adds:
"I'm curious to see, though, whether there may be a little bit of a desire to shed technology when people initially return. I think a lot of people are going to be grateful to get away from their screens for a bit. And I think the industry should really take advantage of that.
"The 'welcome back' moments that we plan for now are critical. They can remind people just how restorative these simple experiences can be."
A post-COVID museum
The question of what the function of a museum like the Metropolitan Museum of Art is, in the modern world and into the future, is important, says Sofie Andersen. She believes it is a question that we should all be asking:
"Obviously, the traditional idea of the museum is as a caretaker; a stewardship that encompasses ensuring an understanding of why something is important or interesting, and why it is part of the museum's collection.
"I envisage a paradigm shift away from museums as temples and areas of authority and towards being conveners."
There is, she feels, fear in the sector:
"It is a legitimate fear of how the idea that authority is, or can be, problematic can be addressed in this environment, both media-wise and across the landscape.
"The younger generations coming up are wondering, 'What can I trust? What can I believe in?' Setting museums and the cultural sector up as being the authority has been a safe space and a way of validating what people do.
"I think we need, now, to think of ourselves as conveners of what authority is, bringing different ideas and perspectives together, and being a space for that dialogue to take place."
A space for dialogue at The Met
"The more that we can place ourselves in that position, the better," says Sofie Andersen. "We cannot, any longer, think of ourselves as being optionally relevant to audiences. We absolutely have to tie in our collections and our programming with the kind of topics and issues that people care about today.
"There are very few places that are not able to do that. It doesn't have to be about populism. It's really about saying, 'What are the core human concerns that people can connect with? What are the ways in which we can learn from history? What are the ways in which we can be inspired and think about our own creativity when we look at great art?'
We absolutely have to tie in our collections and our programming with the kind of topics and issues that people care about today
"We have to draw a line under the old idea that this was in some way optional, though nice to have, mostly for young people. It has to be non-negotiable. We have to be part of contemporary culture in order to be relevant.
"Right now, the world is facing a health crisis and the massive economic fallout from that situation. People need homes, food and economics for survival. I really do believe, however, that the arts are a foundational part of that economic survival, as well as nourishment for our souls."