Catherine Devine is Business Strategy Leader for Libraries & Museums, Microsoft Worldwide Education. She spoke to blooloop about Microsoft's Libraries & Museums Digital Transformation Framework, highlighting some of the ways in which technology can improve the visitor experience and help museums achieve their goals.
Devine has a strong background in the technology industry, having worked at giants such as AOL, Capital One and Nextel, before holding a position at the American Museum of Natural History for just over seven years. Her role with Microsoft brings together her expertise in both worlds, as she explains:
"I've been in technology all my career, starting in Australia. I moved to the United States in 1999 during the first dotcom boom and went to work for companies like AOL. Then in 2011, I started working at the American Museum of Natural History in New York. I was the Chief Digital Officer there for seven or eight years.
"Microsoft established a libraries and museums focus two years ago and, at the beginning of 2019, they hired me into the role I'm in now. In that role, I am the person at Microsoft who is the expert on the museums and libraries industry and who advocates for that industry within the company."
Microsoft works on museum solutions
"That means that I'm coming up with the right messaging for Microsoft people who are out talking to museums," says Catherine Devine. "And I am the person who builds relationships with the right partners, to build solutions on Microsoft's technology that meets the needs of that sector."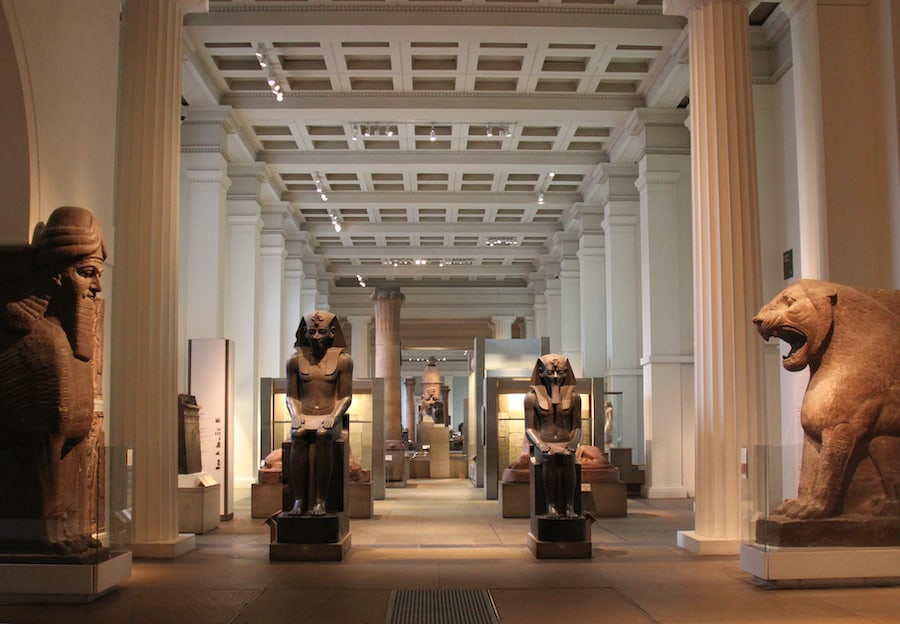 "We're doing things like exploring collections management needs, for example. In museums, collections management is a major system, one which needs a lot of innovation. We bring museums together to talk about what they need in collections management, and then we work with entrepreneurs to try and bring a solution to market."
Digital transformation in the museum sector
More and more museums today are embracing digital technology to help them achieve their goals. This is a trend that will continue to grow rapidly, says Catherine Devine:
"Digital technology in museums has been a conversation, in one form or another, through the last 15 – 20 years.
"In the late 90s and early 2000s, most museums around the world adopted websites, which was probably their first real foray into digital. And for a long time, digital for a museum just meant they had a website. Then, digital meant apps, when apps came along around 10 years ago. Then, digital meant social media."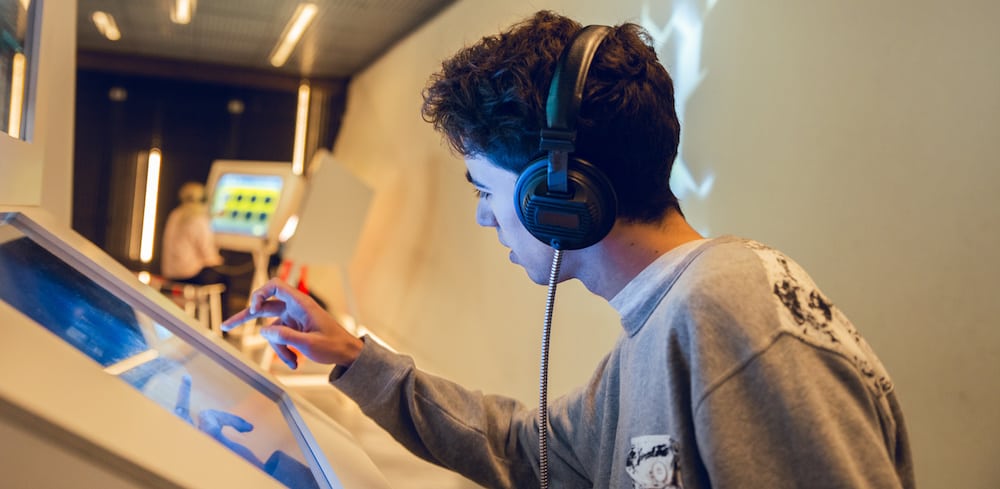 "So museums have been in this role of responding to the latest technology, as it develops. But they haven't necessarily thought about it holistically.
"Now, we're seeing some leaders in the field, around 10% of museums, who are starting to see it as a strategic enabler of the mission. It is moving more towards 'how can digital help us achieve our mission of reaching more people, or having more access?'
COVID-19 accelerates the trend
Furthermore, says Catherine Devine, this trend for adopting more digital technology in museums has now been accelerated by the global pandemic.
"Almost overnight, everybody was wanting to put content online. Early on, we often heard museums saying they didn't want a digital presence, because they felt that a digital presence outside of the museum would mean that people would no longer want to come to the museum.
"That has been a long-standing fear, but it is not supported by data. Evidence would suggest that the opposite is true. That, in fact, digital content entices people to come to a museum."
"With COVID, there was an impetus for digital outreach and there has been a lot of experimentation. Early on in March, museums were putting all sorts of content on social media, uploading videos, and so on.
"And then, over the course of the six to nine months that followed, museums also started doing webinars. They realised that they needed to reach their communities in a new way. Before, they had lifelong education programmes where people would come to the museum. It was almost unheard of, the idea of having a digital presence for this work. People had to come to the museum for these courses."
Digital technology and accessible museums
"In the summer, museums started to get into this accessibility conversation as a result," says Devine. "They realised that they were making themselves more accessible. Suddenly, people who couldn't come before, for lots of reasons, could now attend. And instead of reaching 50 people, museums were able to reach thousands of people.
"Then we started the whole monetisation conversation – how do we monetise this? Now we're starting to see, just in the last month or so, more sophisticated ideas. For instance, places like the National Gallery in London are starting to charge for virtual tours. People are experimenting with how to monetise this digital content."
"We're also seeing people talk more about production values. They are wanting to create immersive experiences in the digital space, moving on from a simple website. The goal is to create real experiences that are similar to what you would produce in a physical exhibit.
"COVID is, of course, a tragedy for the world. But in some ways, it's been great for digital transformation. There's always a silver lining."
Microsoft's Libraries & Museums Digital Transformation Framework
This year, Microsoft launched its Libraries & Museums Digital Transformation Framework. Catherine Devine explains more about the goals of this project:
"Museums have been talking about digital strategy for years now. But they have been struggling, as a general rule, with this idea of what digital is. And so there is this idea that digital is about marketing, it's about content production, it's about putting snazzy digital stuff in exhibitions and it is just limited to that.
"But that is not a mature enough idea. My view is that digital is a transformational technology. It's about enabling your mission. As such, it enables every part of your organisation, not just your exhibits or your website."
Digital is a transformational technology. It's about enabling your mission. As such, it enables every part of your organisation…
"The Digital Transformation Framework aims to inspire people with what those things could be. It can be used by organisations to inform their digital strategies and to provide a holistic view of the possibilities.
"Then, in the back end, it's important that [Microsoft] has solutions that meet all of these areas. So if we look at research, for example, we have what we call high-performance computing, which is all about computing at scale for research purposes. With supercomputers, you can run calculations in a matter of hours instead of weeks.
"Also, as we go through this framework, part of the other idea here was to surprise people about what digital transformation really means for museums."
Digital solutions to improve the museum experience
Microsoft's Libraries & Museums Digital Transformation Framework is divided into four key areas; Enhanced Visitor Experience, Advanced Discovery, Dynamic Operations and Intelligent Environments.
So, how can digital technology be used to enhance the guest experience at museums? Catherine Devine explains:
"If we look at exhibitions, we can talk about the digital content that you put in an exhibition, and also the digital solutions that you use to develop an exhibition.
"When you develop an exhibit, it is a huge production and expense. It is resource-intensive for any museum, but you don't see or feel the exhibit until you put it together physically, in real space. Before that point, you're dealing with models and drawings.
"So we're bringing in this idea of spatial computing and mixed reality to be able to feel the experience virtually. You can visualise the exhibition in mixed reality and play and iterate through the experience before you put it together."
Engaging with different perspectives
"That's one use for digital when we look at exhibitions," says Devine. "The other one is, how do you bring different perspectives to the exhibit? There are a lot of conversations right now, and rightly so, about the fact that the museum view is just one perspective. But there are lots of perspectives, and also different interests."
"Children engage with exhibits differently than adults, and people who have expertise in art are different than a casual visitor. So, digital allows you to provide these different perspectives and you can do that through technologies that are not intrusive.
"It could be simple as providing translation and speech to text in an audio guide, right down to doing an app or some sort of augmented reality experience."
Education programmes
In terms of improving the visitor experience, digital technology can also enhance museums' education and outreach programmes, says Catherine Devine.
"It could be about the professional development of educators, it could be about using learning management systems, or it could be about digital outreach to the educator community or the school community. For example, we saw projects in Italy during COVID where they did outreach work to schools from museums. It could be as simple as engaging on Microsoft Teams."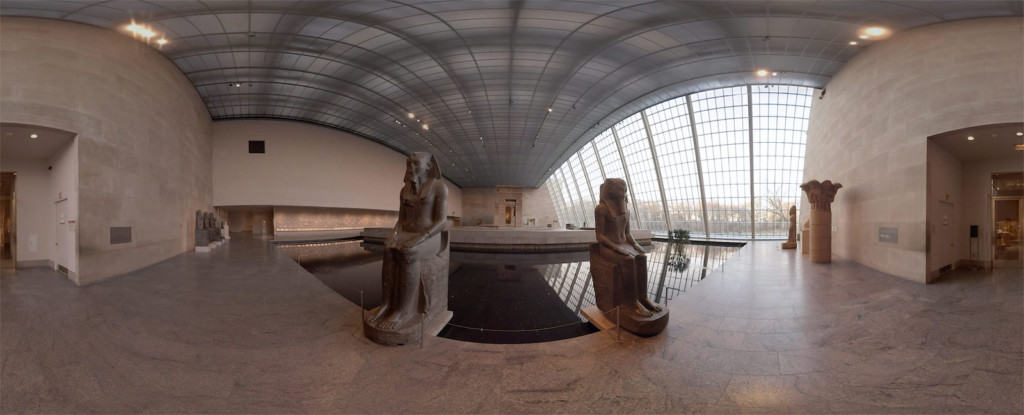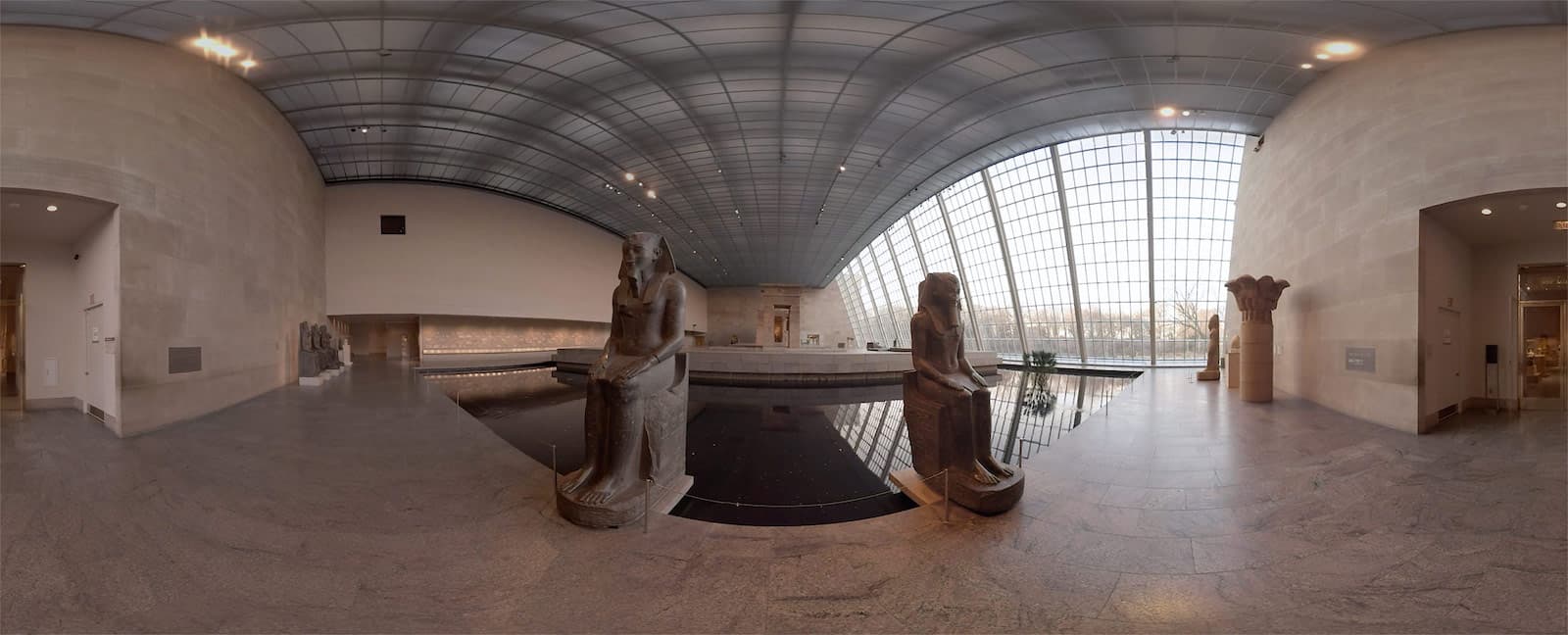 "This is about going beyond the walls of the museum. How do you do outreach to people through digital experiences? We saw during COVID that it started as simple as social media posts and webinars. And now it's increasingly getting into projects such as virtual tours, virtual experiences and immersive digital experiences."
Digital transformation means more efficient museums
As well as improving the guest experience, digital tools can also transform the way that museums work, for instance helping to make them more efficient.
"The challenge is that many museums are using disconnected systems to run their organisations," says Catherine Devine. "For instance, their HR systems, finance systems, CRM system are not necessarily connected and they can also be fairly old.
"What that means is they're not benefiting from some of the latest technology, which is all very much automation and artificial intelligence and predictive insights-driven. But also, because they're not connected, there's a lot of manual processes or there's a lot of time and effort to maintain their systems. All of that is driving costs."
"Museums can remove a lot of that process, and in doing so, repurpose those dollars and those people into doing things that are beneficial to the mission.
"There may also be simpler ideas, such as the idea of collaboration within the workforce and how teams communicate. Even just creating a document and working on a document together through collaborative technologies like Microsoft Teams. You're both working on the same Word document over the internet together instead of printing it off and sending it around."
New discoveries
Another area highlighted by the Digital Transformation Framework is Advancing Discovery, showing how technology can help make connections and help discover new insights.
"This is a fascinating area," says Devine, "because it has the most potential for transformation. A lot of museums did not digitise initially. Or they did digitise as technologies become available but they didn't necessarily know why. But now, technology has progressed a long way and we're getting some great examples of why you should digitise."
"There are two threads here. One is this idea that typically an artefact is researched by researchers or loaned out to other institutions and everything that goes with loaning something to another institution is very involved. And of course, depending on what it is and how precious it is, there's risk attached, and insurance, which is driving costs.
"Now, not all for all uses, but for many, you can use a very high-resolution 3D image of something, a digitised image of an artefact. For example, it could be a painting or it could be a dinosaur. And you're able to share that around the world.
"Plus, a lot of research can be done on the digitised image that potentially gives you more insights. You can see inside. You can rotate it, you can expand it, you can explore it in new ways."
Finding patterns
"So that is one idea of how digitization supports research. And then the other one is this discoverability idea, which is that new insights into our collections become available when you bring a whole bunch of things together. You can look for patterns."
"Take, for instance, all the archives of a national library. It's not just about transcribing it or making it reflect the words. It's also about understanding and reasoning over those words. And then looking at what are the patterns over time," says Catherine Devine.
AI completes tasks at speed and scale
"An example I use all the time is this. The National Library of Australia digitised all of their newspapers for the 200-year history of colonial Australia. And there's a story in the archives, back in the 1920s, of a concept called the Bachelor Tax.
"So, if you were a man and you didn't get married, you weren't considered to be making your contribution to society. The idea of taxing men who didn't marry, I don't think people realise that is a part of history. It's a small thing. But this is where discoverability comes in. Artificial intelligence can search topics and trends in a way that, unless you've got time and capacity for research, people don't get to know about."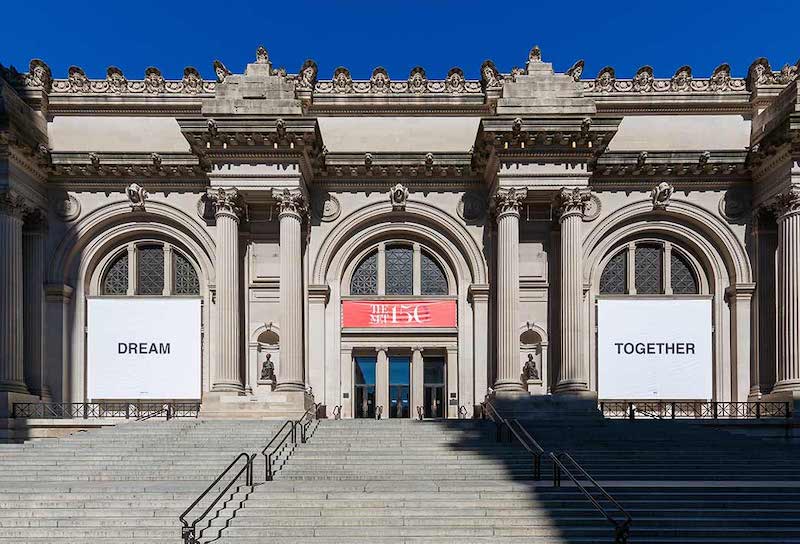 "The history books are written by people who had the power and controlled the narrative at the time. They don't necessarily contain all perspectives. So, going back to primary sources to find these kinds of things is potentially quite fascinating
"Artificial intelligence can do this at speed and scale, allowing you to analyse more easily. For instance, we took the Metropolitan Museum of Art's collections and automatically tagged them using artificial intelligence by describing what was happening in the image. And we did that in a couple of hours. It would have potentially taken many years for the Metropolitan Museum of Art to do manually."
Intelligent environments
The final key area identified by Microsoft's Libraries and Museums Digital Transformation Framework is intelligent environments. Again, this shows how digital solutions can help museums operate more efficiently.
"This is where we talk about the Internet of Things (IoT) technology," says Devine. "This is the idea that small sensors can transmit information about many different things. For example, environmental factors like heat and humidity. In the Internet of Things world, sensors can do pretty much anything that you could think of, in terms of the environment. Sensors can also do things like count people and understand patterns."
"All of those sensors can be brought together to manage operations. For instance, if you take something like a very large heritage building, you can reduce your energy costs by 30% using Internet of Things technology. This has been proven over and over again.
"From a museum point of view, looking at sustainability and impact on climate, this is an important message for them. But it also significantly reduces their costs."
Digital aids conservation
"Energy is one example but there are many others," says Devine. "IoT can also be used to support wayfinding, to help people create an experience.
"IoT can be used for conservation. The environment that we keep collections in, depending on what they are and particularly for biological collections, is very different than the environment that humans live in."
"For example, archived videotapes that haven't yet been digitised need to be kept in a certain environment. It's all about managing the environment and getting alerts in a centralised fashion, rather than only discovering the damage when you open a box or check a collection."
What's next for Microsoft's work with museums?
In conclusion, Catherine Devine says:
"We are bringing the right solutions to museums. I'm very much about systems that don't require museums to build their own technology, where they can just leverage existing platforms. And we are making those at scale, therefore they are affordable and accessible to museums.
"Museums often think of technology as being out of their price range, because they always tend towards building custom technology. But the model that everyone is familiar with these days is, you sign up online and you pay $x a month, depending on what it is.
"That is the model that we want to get to so that people can find technology more easily and get out of the position of either having to build it themselves or live without."