Countries around the world are bringing in stricter measures to deal with the global coronavirus (COVID-19) pandemic. This means that more and more people are practising social distancing. We take a look at what the museum community is doing to engage with visitors who are stuck at home.
Many museums across the globe have temporarily closed their doors. This is in order to curb the spread of coronavirus, as well as to protect themselves and their employees. While it is a worrying time for the sector, particularly for institutions with smaller budgets, museums are still stepping up to serve their communities. Here are some ways that museums are engaging with visitors during social distancing and quarantine.
No FOMO: museums with virtual collections
One way to connect with the public despite social distancing is to invite them to visit the museum virtually. Museums around the world have been adding virtual collections for some years now. And this is a perfect opportunity to publicise them.
Google Arts and Culture has collaborated with more than 500 museums and galleries across the globe to provide virtual tours and online exhibits. Some of the most notable examples include the Guggenheim in New York, Berlin's Pergamon Museum and the Musée d'Orsay in Paris.
Meanwhile, the Smithsonian National Museum of Natural History offers 360-degree views of its exhibits, so visitors can learn about everything from bones to butterflies from the comfort of home.
The Louvre in Paris is the most visited museum in the world, and despite social distancing, the public can still enjoy some of its exhibits virtually. This includes Egyptian antiquities and the iconic Galerie d'Apollon.
One museum in Italy has been working around the clock to put its collection online. This is in response to the current lockdown in the country. Carolyn Christov-Bakargiev, the director of The Castello di Rivoli near Turin, is working 18-hour days with her team to record and edit new virtual tours.
Other museums offering virtual access to their exhibits include Spain's Dali Theatre Museum, The Palace Museum in Beijing and the National Museum of Korea.
#MuseumFromHome
The museum community is also being active on Twitter in order to reach those who are social distancing. Several museums are tweeting interesting facts, videos and insights about their collections with the hashtag #MuseumFromHome.
Among art's many powers is its ability to relieve stress. Each day we'll also share a moment of zen, in hopes that it brings you a bit of peace.

Today's moment of zen: a detail of Frederic Edwin Church's "El Rio de Luz (The River of Light)" (1877). pic.twitter.com/M48WGdeKqq

— National Gallery of Art (@ngadc) March 14, 2020
Tweets range from fascinating snippets of information to small moments of peace. For example, the National Gallery of Art in Washington DC is sharing a 'moment of zen' each day.
Day 3. Museum is closed and we. are. bored. But Yoko Ono might just have our new favorite way to #MuseumFromHome

Get inspired by the artist's Instructions for Paintings https://t.co/TuWhYvz11z pic.twitter.com/IYsDxBuIhy

— MoMA The Museum of Modern Art (@MuseumModernArt) March 15, 2020

Meanwhile, MOMA contributed some life advice from Yoko Ono, and the Horniman Museum and Gardens delved deeper into some items from its collection.
We wanted to know more about the origins of these extraordinary zoomorphic figures – where had they been made and how had they come to be in the Wellcome Collection? #MuseumFromHomehttps://t.co/aEIjrzDcoc pic.twitter.com/irqJFucV0E

— Horniman Museum and Gardens (@HornimanMuseum) March 17, 2020
Engaging through Twitter
Chicago's Field Museum took to Twitter to invite those practising social distancing to have a chat with its friendly titanosaur Máximo. Members of the public can ask him questions. For example, what was life like during the Cretaceous Period and how did he get to the museum? They can even ask what his favourite colour is. They can do this through the museum's website or by text message.
In India, Mumbai's Bhau Daji Lad Museum used some items from its collection to add a little humour to the advice for social distancing practices.
While the #BDLMuseum is shut as a preventive measure against the #coronavirus, clay models from our collection demonstrate the best practices to follow in these difficult & uncertain times.#socialdistancing #covid19 #flattenthecurve pic.twitter.com/bRlNdvviCR

— Bhau Daji Lad Museum (@BDLMuseum) March 17, 2020
Social media and social distancing
Elsewhere on the internet, museums are engaging through visitors through other social media channels too. Museums have been using Instagram to communicate with visitors for some years already. However, many are now using it specifically to spread a little positivity during the pandemic.
The Louvre has been brightening people's Instagram accounts this week by continuing to post works from its collection.
In the US, The Getty Museum posted the following statement: "Getty locations are closed to support our community in response to COVID-19, but our social channels are open, and we'd like to bring you art—and hear from you. Let us know how you'd like to experience art and Getty in the coming weeks."
Also on Instagram, MOMA shared an original piece of music by Conor Bourgal. In addition to this, the museum suggested a painting to partner it with.
View this post on Instagram
Meanwhile, the New York Transit Museum shared a fascinating historical image of Grand Central station. It also included a link to a digital exhibit where visitors can find out more.
View this post on Instagram
YouTube channels
Museums across the globe also use YouTube to connect with and engage their visitors. There is a huge range of interesting videos to take advantage of while social distancing. Many museums are currently sharing links to these through their social media channels.
The Metropolitan Museum of Art (The Met) has a whole series of videos called The Met 360° project. These videos explore the museum's different buildings and spaces. They are also accompanied by relaxing soundtracks, ideal for online visitors feeling the strain of the current situation.
Emily Graslie, Chief Curiosity Correspondent at The Field Museum in Chicago, created the YouTube channel The Brain Scoop, where visitors can watch fascinating videos that focus on different parts of the collection.
Enjoy the #MuseumFromHome with hundreds of engaging and educational videos available on our YouTube channel.

Today we offer this illuminating video, which describes and illustrates the process of making a medal, known as sand casting: https://t.co/L7pqteO2sR.

— The Frick Collection (@frickcollection) March 17, 2020
Other interesting YouTube channels that have been shared on social media with the #MuseumFromHome hashtag are The Frick Museum, San Francisco Museum of Modern Art (SFMOMA) and The Museum of the City of New York.
There are even some mesmerising glassblowing videos for a little moment of calm, courtesy of the Corning Museum of Glass.
Educational resources for social distancing
A large number of people may be struggling to find ways to keep kids engaged with learning because of school closures. One of the key roles that the museum plays in society is to provide education. Several museums have been reminding visitors that there is a huge range of educational resources available online.
Education is at the heart of how the Smithsonian serves the nation. As schools close, we want teachers to know that the @Smithsonian is here for you and your students, providing free, quality resources and personalized help. #SmithsonianEdu https://t.co/rGNMAyKQan

— Lonnie G. Bunch III (@SmithsonianSec) March 17, 2020
Many of these are designed specifically for children. For example, The Tate offers games, videos and other activities through its Tate Kids portal, The National Museum of Australia has DIY activities and The American Museum of Natural History provides science education.
Adults who are social distancing and in need of some brain stimulation can also enjoy lectures, videos and interactive eLearning resources. Some examples are MOMA Learning, The Smithsonian Learning Lab and the Virginia Museum of History and Culture.
Museums and coronavirus: light at the end of the tunnel
The pandemic seems to be reaching its peak in the Western world. Yet some countries in Asia are beginning to show signs of recovery. In China, strict quarantine and social distancing procedures have been in force since January. Now, some museums are beginning to reopen.
In Shanghai, the Power Station of Art, the Shanghai Museum, and the China Art Museum have all reopened to the public. However, there are extra precautions in place.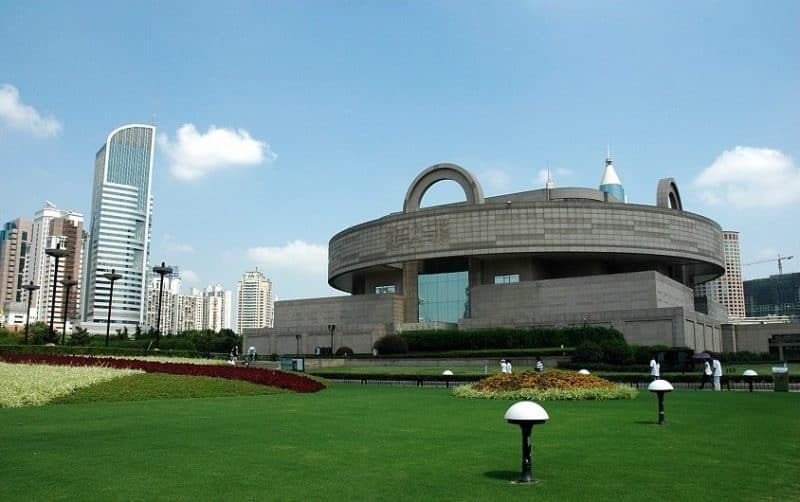 Meanwhile, the National Museum of Modern and Contemporary Art in South Korea has said it hopes to reopen its four locations around Seoul on 23 March 2020.
Elsewhere in the attractions world, the news of free-roaming penguins at Shedd Aquarium put a smile on everyone's face. In response, The Field Museum posted a video of its own…
Once SUE heard about the @shedd_aquarium penguins, we really didn't have a choice. 🤷‍♀️ pic.twitter.com/X5z1yo5VU1

— Field Museum (@FieldMuseum) March 18, 2020
Background image kind courtesy of The Met 360º project.