Randy Wisthoff, the executive director and CEO of Kansas City Zoo has been an animal lover all his life. Initially, however, he had no intention of turning that into a career.
"I was on a pathway to becoming a junior high science teacher," he tells blooloop. "I was finishing my degree, and ended up, working at Omaha's Henry Doorly Zoo part-time."
His plan was to collect experiential anecdotes to share with junior high science students.
"That was in 1977. I wanted to be an animal keeper, but they didn't have any openings. So I said I would do anything, but I really wanted to be in the animal department.
"I got a call from the general curator the next day. He said, if you meant it when you said you'd do anything, I've got a job on the maintenance department team. You'd have to drive the garbage truck on weekends, and you'd be first in line if a part-time job comes open in the animal department. So I learned the zoo world from the bottom."
Learning the ropes from the bottom up
When he graduated in December with his education degree, Wisthoff didn't want to be a substitute teacher.
"I didn't cherish the idea of being brand new in a substitute role," he says. "I was in an animal department team in Omaha at that time. So, I asked the zoo if I could stick around until September, at which point I would go and teach. Then I stayed on full time in the summer, to the end of the winter, spring, summer. And I'm still here. Animals are a little easier to control than teenagers!"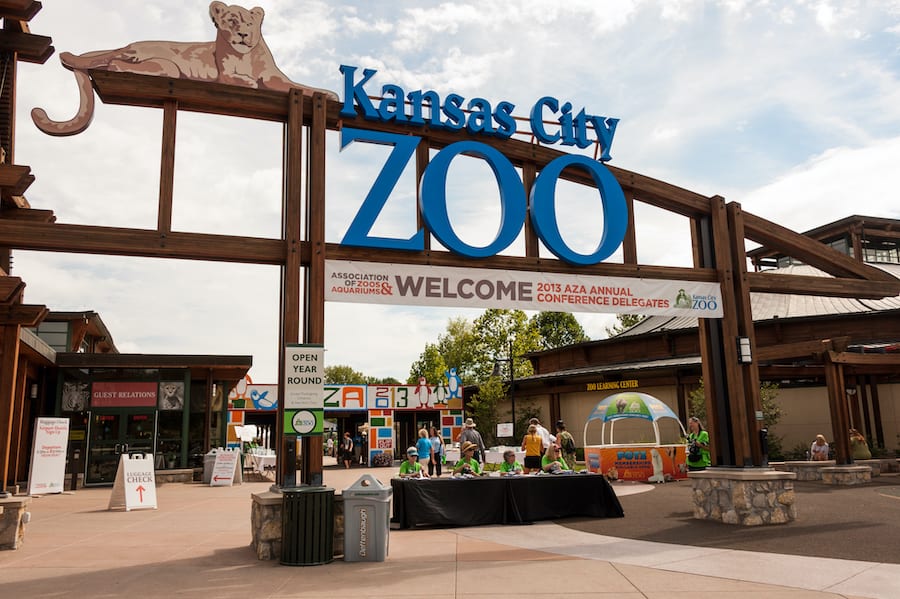 "That's how I ended up in zoo work. My approach was always to say 'yes' to driving the garbage truck. Because that way, if anything else comes up, I'll be the one they think of."
Wisthoff began as a keeper, then became the education curator, then the assistant director at the Henry Doorly Zoo.
"I stayed there for almost 26 years. A director job opened in Kansas City, and I accepted that in the fall of 2003."
Randy Wisthoff & Kansas City Zoo
Kansas City Zoo originated in 1909. It is 202 acres (82 ha) in size and is home to more than 1,700 animals. Located in Kansas City, Missouri, it operated as a city zoo until January 2002. Then, the zoo changed from a city-operated organization to a public-private partnership with Friends of the Zoo (FOTZ.)
This is, Wisthoff says, invariably a challenging transition, in terms of resources and funding:
"I think a lot of cities have divested operating a zoo because you're competing with police and fire and garbage and social needs. When FOTZ took over it was a bumpy road for the first year; the operating budget ended up a million and a half in the red. In 2003 the board decided to make a change in the leadership."
Wisthoff was contacted by a head-hunter in June 2003:
"I started here in November of 2003. There were many challenges in managing the operating budget, but I had come from a privately operated zoo. So I had experience with budgets. It would have been a hard thing to learn on the fly.
"Additionally, if you're in a city-operated zoo, while you have a budget, you don't have control of that budget. Setting the budget straight was the highest priority. Then we had to figure out how we could turn that operation around and generate enough to run.
"The zoo had fallen in attendance by this point. It was a bleak situation."
Difficult decisions
Wisthoff had to make some difficult decisions from the start:
"We had to balance the budget. The first thing we had to do was lay 21 people off which was tough for everybody. But at the heart, you have to make those hard choices and just do it.
"We balanced the budget in 2004 and stayed the course ever since. Along the way, we've put a little over a hundred million dollars in capital improvements in the zoo. Back then we had an attendance of about 400,000 a year and we hit a million in 2016."
He attributes much of the success to community and board support:
"It has allowed us to be much more successful than we once were."
In contrast to the Doorly Zoo, which had a strong conservation programme, global initiatives, and a lot of resources, Wisthoff had no money to put into conservation at Kansas City Zoo.
"So a few years ago, with a few minor fundraising mechanisms, we raised a little money for conservation and were able to be one of those zoos that would donate a thousand dollars to this project or that project, maybe something that WCS was doing, as a minor contributor."
"Once we got on a sound financial footing, probably around five years ago, we looked at the Quarters for Conservation initiative."
Conservation at Kansas City Zoo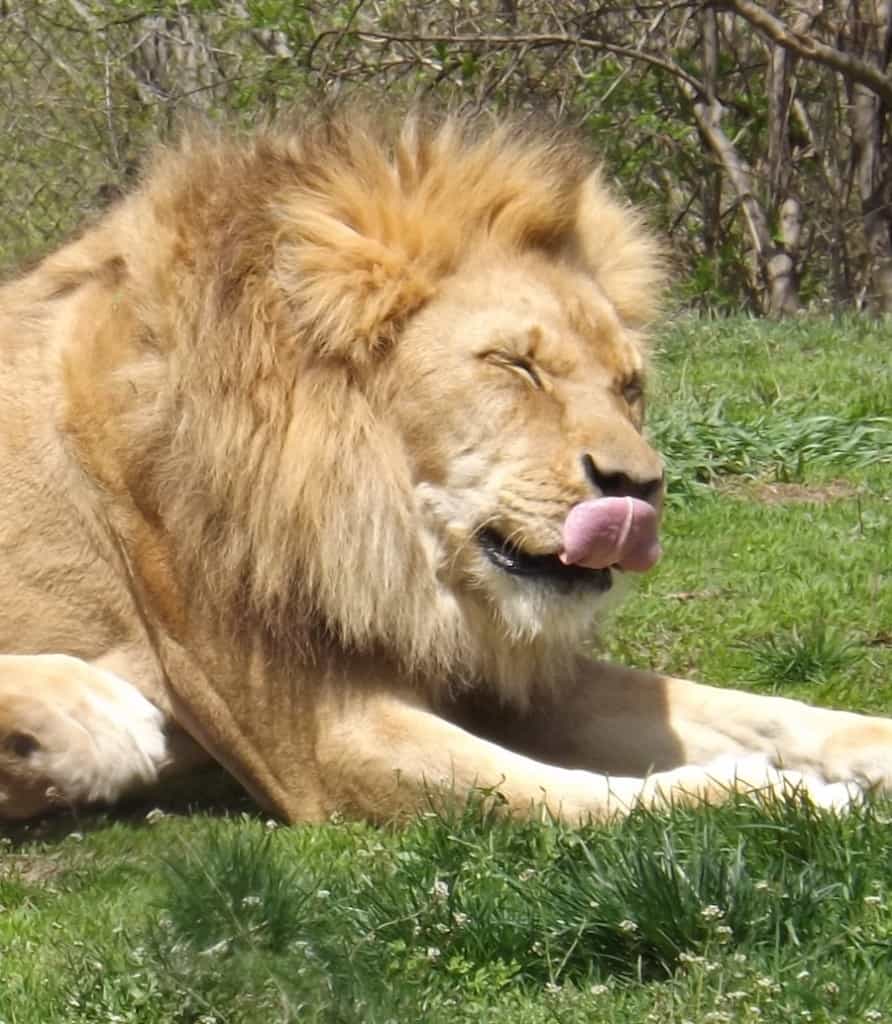 Wisthoff took the idea's basic premise, and adapted it for Kansas Zoo:
"We instituted 25-cent surcharge on every admission and added $2 to each membership. That money went into our conservation directive. It was visitor and user-driven. To engage our staff, we set up a conservation committee and accepted proposals from our staff.
"Our thought was that we would get employees to help direct the expenditures, instead of just being told by the boss that we're going to do this and do that."
Using these strategies, the zoo is now generating between $300,000 and $400,000 a year for conservation.
"We have some longstanding conservation programmes, as well as some shorter-term programmes, and one-offs," says Wisthoff. "We're still donating cash to some of the successful global programmes out there, too."
Supporting penguins
"One of our in-house programmes is our Humboldt penguin exhibit. There is also a Humboldt penguin research centre in Punta, San Juan, Peru that we support.
"Three zoos had a consortium to support the structure and staff of that conservation centre. One of the zoos involved had to back away, as they didn't have the funds to continue that programme. So the door was open there, and we stepped in and became an equal partner."
"Part of my goal was that every programme to which we made a major contribution would include one of my staff being able to go and participate in some way.
"We have been a supporter of the Punta San Juan project since 2013 or 14. This is in partnership with the St. Louis Zoo, Brookfield Zoo in Illinois, and Woodland Park Zoo in Seattle
"We've helped with supporting their research staff, with assessing of the animals and helped with the guano harvest. We have also supported a local Punta San Juan educational programme. This involves going into schools and teaching about conservation, and what a valuable resource they have with their penguin collection."
Global programmes
Further conservation initiatives include an African elephant reproductive health programme, an anti-poaching project in South Africa, a Bolivian amphibian initiative, a brown hyaena health assessment and distribution study, a freshwater mussel propagation and reintroduction programme, a skunk health assessment, and a conservation project in Lower Zambezi.
"I took a tourist group down to Zambia and came across this programme in the lower Zambezi conservation area. They had a programme set up to support armed anti-poaching teams in Lower Zambezi National Park.
"We are now supporting a team of locals out in the field. We also fund a conservation teaching programme that supports secondary age school kids. It reaches out to the children of the whole country, not just a local village. "
"Conservation clubs go into the high schools and select students. They are then paid to stay at a camp on the Zambezi River, learning all about conservation and the importance of animals. They've got great teachers, and they get to meet some of the teams that are out doing the anti-poaching work.
"It gives them a holistic overview of the wild. Then the students go back into their hometown schools as an ambassador for the wild animals."
It is, he says, a multi-approach programme. As part of the project, a member of Wisthoff's staff goes to the location to install a camera trap to watch animal migrations and pathway trails. This is to get an idea of what happens when people aren't around.
Kansas City Zoo and Great Apes
Wisthoff also highlights one further initiative:
"We have a focus here on the Great Apes. The head of our orangutan team found a programme in Malaysia, and we are supporting it through her work. She went over with a team to do a reconnaissance, and to find out what was going on.
"We ended up acquiring some forest land where the timber had all been cut down for palm oil, and we are re-foresting it. My staff is going over to help plant trees."
In short, he explains:
"While we don't have an overall major formal strategy, that means it's flexible and can change on the fly. Locally, for example, behind the scenes, we are part of a Wyoming toad reproduction and re-introduction programme. We release them in the only pond area in Wyoming where the Wyoming toad is found.
"Part of that programme is to do a census. We've been doing that for five or six years, now. The breeding takes place behind the scenes in the back end of a kangaroo building. It's not a valuable member of our collection for public display. It's not sexy, but it's a toad that is only found in one place and our zoo is saving it from extinction"
Empowering staff
Staff of long-standing are given the opportunity to take part in programmes, depending on their annual employee reviews, such as the Zambesi one.
"These aren't luxury global excursion," says Wisthoff. "They go over as staff of these camps, living in tents. There's no air conditioning. There may be no running water. But when they come back, it has given them a whole new outlook on wild animals. It is a reward for all the hard work that they do as zoo employees."
Kansas City Zoo and COVID-19
The zoo closed on 18 March 2020 due to the COVID crisis, reopening on 16 May.
"We were successful in obtaining one of the small business loans from the federal government," he says. "We had to keep the animal teams here working; the veterinary teams and facility teams. When something breaks, you have to be able to fix it.
"We started out with a lofty goal of not laying anybody off, and not to cut anybody's salary."
Three months on, when he spoke to blooloop, he had kept that pledge.
"In a zoo like this, the workforce is dedicated, no matter what department you're in. We had to bring everyone back. Now, if they're not in an animal-facing or animal welfare job, they're helping in every area that they're needed, in every position that we would normally have a part-time team or a visitor-focused position.
"I've got my marketing team, the education team, finance, HR, all out there selling tickets, driving our trams, monitoring the lines, pulling weeds, planting gardens. All the things I got to do when I started in this world."
Engaging with visitors
It is hard, because many people are in positions they never intended to be, he says, pointing out:
"There are days where it's very trying. But the unemployment rate is very high in the Kansas City region. There have been some massive layoffs from companies. Having a job, having those benefits, insurance, and so on, means almost everybody here is pretty darn happy."
"We're doing timed tickets, a limited number of people, and social distancing. My staff are all wearing masks, and, so far, we've been successful."
Over lockdown, the zoo installed cameras so their audience could access live streams of the animals in their habitats.
"We were also producing videos every day that we would put on at 10.00 am and 1.00 pm, of animal feeding and whatever was going on: peeks behind the curtain."
COST of Wisconsin
Themed exhibit contractors COST of Wisconsin have been working on the zoo's latest venture, a $10 million elephant exhibit remodel.
Wisthoff says:
"Kansas City Zoo has a long history with African elephants. We currently have seven elephants, six older females, and a young male that we were able to acquire from the Tampa Zoo. So, we've got a big elephant presence."
"Our elephant exhibit was opened in the nineties, and it was in need of tender, loving care. So we have remodelled."
Because of the size and scope of the exhibit, much of the budget was spent on the outside area:
"But we added a new water feature and expanded the guests' viewing opportunity. COST did the work. They did a great job, as they always have done, over the years. The City put a bunch of money into the zoo in the early and mid-nineties, and COST did some work then in our Africa section. Since I have been here, they have worked on four projects for me."
Polar bears, orangutans and more
The first project was an $11 million new polar bear exhibit in 2011. The next was a remodel of the orangutan unit in 2015, creating an outdoor yard, and the third was a stingray touch tank in 2018.
"They're good; we've been very happy with them. They work a little bit differently in that they have a shop in Wisconsin, and they prefab a lot of the material, then bring it down and piece it together on site. It's amazing how they sort of perfected that technique."
Wisthoff took a trip to visit COST's site when he first hired them to do the polar bear exhibit:
"I wanted to see the process. I took one of my animal staff, and an architect and a contractor to go and see how they were progressing. And I liked what I saw. They've been a great team, and very responsive. We've always really liked their work, and we like working with them."
An aquarium for Kansas City Zoo
Another major project in the planning stage is an aquarium. Wisthoff explains that he started down this pathway in 2014:
"I'm a stick-to-it type of guy, and we are completing construction drawings. We've got the schematic design done, and are about to embark on the actual, construction drawings. In all, it's around a $75 million project, and I only need about 3 million more, so we're almost there."
When he was at the zoo in Omaha, Wisthoff says, the addition of an aquarium was a game-changer in terms of attendance:
"It was the biggest difference-maker that we ever did in Omaha, and Omaha is a very successful zoo."
The Kansas City Zoo's aquarium will be a saltwater one:
"We're going to feature warm waters and cold waters, with a big shark tank and we're going to do some live corals and a jellyfish area. We hired the architect team that designed the Monterey Bay aquarium. I love that aquarium, particularly for the small exhibits.
"In one of our premier tanks, we are going to have sea otters. We are already working with the Monterey Bay aquarium on becoming a place for rehabilitated animals."
Education
Kansas Missouri is about as far from the ocean as it is possible to get, so this is an ambitious venture – and an important one.
Wisthoff says:
"We feel very beholden to our local residents. In 2011, we took a sales tax package to voters and were able to acquire a dedicated sales tax in two different counties in the Metro area. Part of those two counties is the true inner city. Many of those kids would never, ever get a chance to go to the ocean."
"With the programmes we have with schools and our curriculum programme, we use part of our tax money to support bringing kids to the zoo free. We pay for their bus ride and create curriculum packages for the teachers, which we show them how to use.
"I think the aquarium will be a great asset to the community. Our goal is to make it big; what could be, in some cities, a standalone aquarium."
If all goes according to plan, Kansas City Zoo's aquarium will open in 2023.