The Metropolitan Museum of Art has received the largest gift in its history, with $125m from Oscar Tang and Agnes Hsu-Tang going towards the renovation of the museum's modern wing.
The gift, the largest ever capital donation to the museum, enables The Met to create 80,000 square feet of gallery and public space, named the Oscar L. Tang and H.M. Agnes Hsu-Tang Wing.
"The accomplishments and generosity of Oscar and Agnes are awe-inspiring," said Max Hollein, director of The Met.
He added: "The reimagining of these galleries will allow the museum to approach 20th- and 21st-century art from a global, encyclopaedic, bold, and surprising perspective – all values that reflect the legacy of Oscar and Agnes."
Largest gift in The Met's history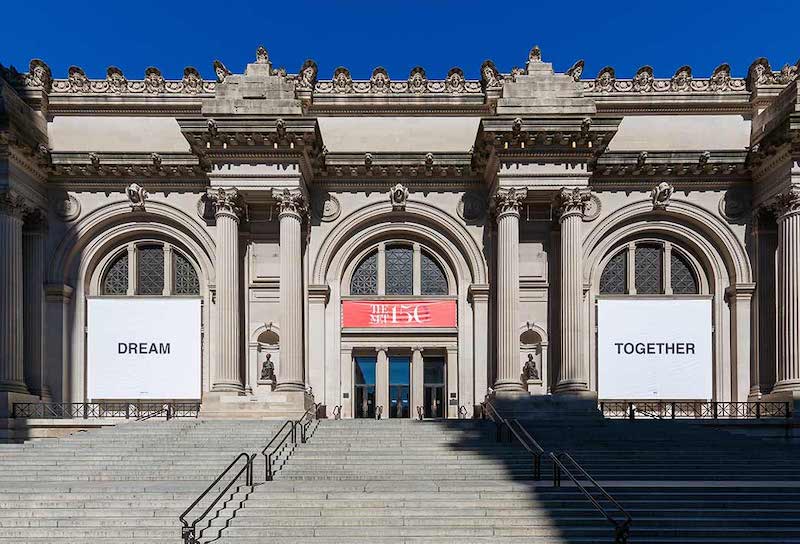 The modern wing's current modern and contemporary galleries will be renovated, with an architecture firm selected by a committee of museum leaders and trustees by winter 2022.
The project is expected to cost a total of $500m. The Met's president and CEO Daniel Weiss told the New York Times that the institution is "not concerned" about finding further funding.
"With this remarkable gift, Oscar and Agnes are enabling The Met to realize its ambitious mission for future generations," Weiss said in a statement.
"Their generosity – while breathtaking in its scope and vision – is no surprise, as it is an extension of their decades-long support of our museum."
Tang has served as a trustee of the museum since 1994, when he became the first American of Asian descent to join the board. Hsu-Tang is an archaeologist and art historian.
$500m modern wing renovation
"I joined The Met's board almost 30 years ago and I wanted to share the richness of my Chinese heritage with America and the world," Tang said.
"Having witnessed the turbulent times that many continue to endure, we find [The Met] to be an exemplary guardian and presenter of artistic heritages across cultures and time," added Tang and Hsu-Tang.
"As Americans of Chinese heritage, we are honored to bestow this gift to galvanize progress – for The Met, for New York, and for the country to which we belong."
Founded in 1870, The Metropolitan Museum of Art showcases tens of thousands of objects from more than 5,000 years of art at its two sites in NYC. The Met is the largest art museum in the US.
Images: The Met