Georgia Aquarium has added two interactive games to its southern sea otter exhibit in order to highlight the importance of sea otters in reducing carbon emissions.
The new installation is the result of a partnership between Georgia Aquarium and Georgia Natural Gas (GNG), with the attraction previously revealing plans to reduce its emissions footprint and reach its sustainability goals.
As part of the collaboration, the feature shows how guests can protect the environment by making their natural gas usage carbon neutral with GNG's Greener Life programme.
Collect sea urchins to save kelp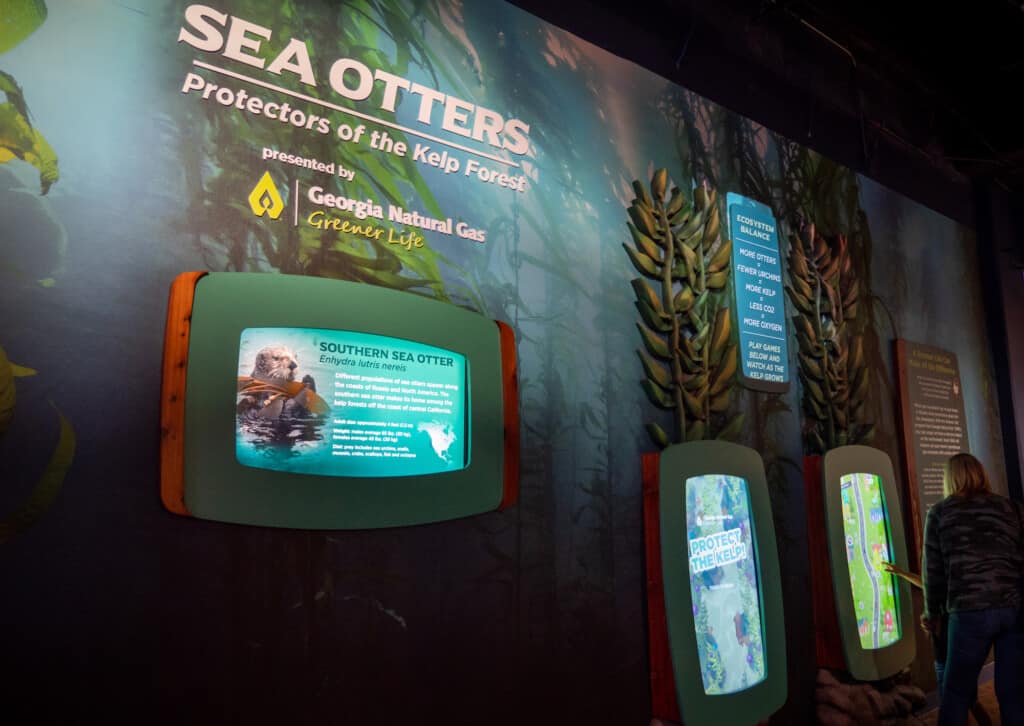 "We are always looking for innovative ways to reduce our environmental impact and to share that message with our guests," said Michael Lewis, vice president of exhibits and projects at Georgia Aquarium.
"This new interactive feature gives us the opportunity to educate guests on the importance of reducing carbon emissions in an engaging way."
Visitors can challenge themselves or compete with other players in a bid to earn as many carbon offsets as possible by collecting sea urchins or knocking out carbon emissions to save kelp in a timed game.
Lewis added: "Combining our message of promoting the conservation of wildlife species with the protection of our planet has given our guests a fun, hands-on addition to our popular sea otter exhibit."
Players can earn carbon offsets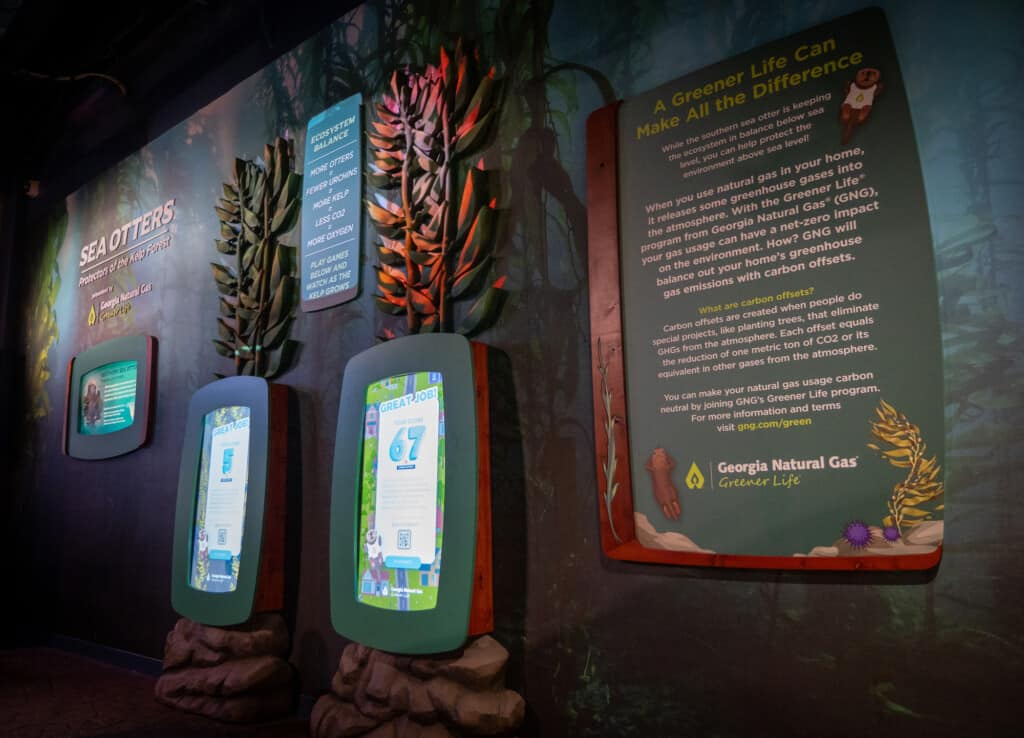 Kelp is a seaweed that uses photosynthesis to turn carbon dioxide into biomass, and can naturally reduce carbon emissions. Sea urchins feed on the holdfasts that keep kelp anchored to the bottom of the ocean.
Sea otters hunt sea urchins, allowing kelp forests to thrive and reduce carbon emissions through photosynthesis. Sea otters are a keystone species because they are able to defend an entire underwater ecosystem. 
"Educating the public about the important role sea otters also play in reducing emissions by sponsoring this new exhibit at Georgia Aquarium is a natural extension of our work," said John Jamieson, vice president of retail operations at GNG.
Images: Georgia Aquarium