The National Gallery is looking for a design team to work with on the project, which marks the attraction's bicentenary.
As well as a programme of exhibitions under NG200, the gallery will upgrade its buildings at Trafalgar Square.
The project brief includes reconfiguring the Grade I listed Sainsbury Wing, upgrading the visitor amenities, creating new spaces and renovating the ground floor entrance. It also includes a new research centre, which will probably be housed in the Wilkins Building.
The successful design team will be asked to reimagine the public space outside the Sainsbury Wing and Trafalgar Square.
The National Gallery hopes to create sustainable and accessible spaces, as well as an open and inclusive environment.
Upgrades to buildings at Trafalgar Square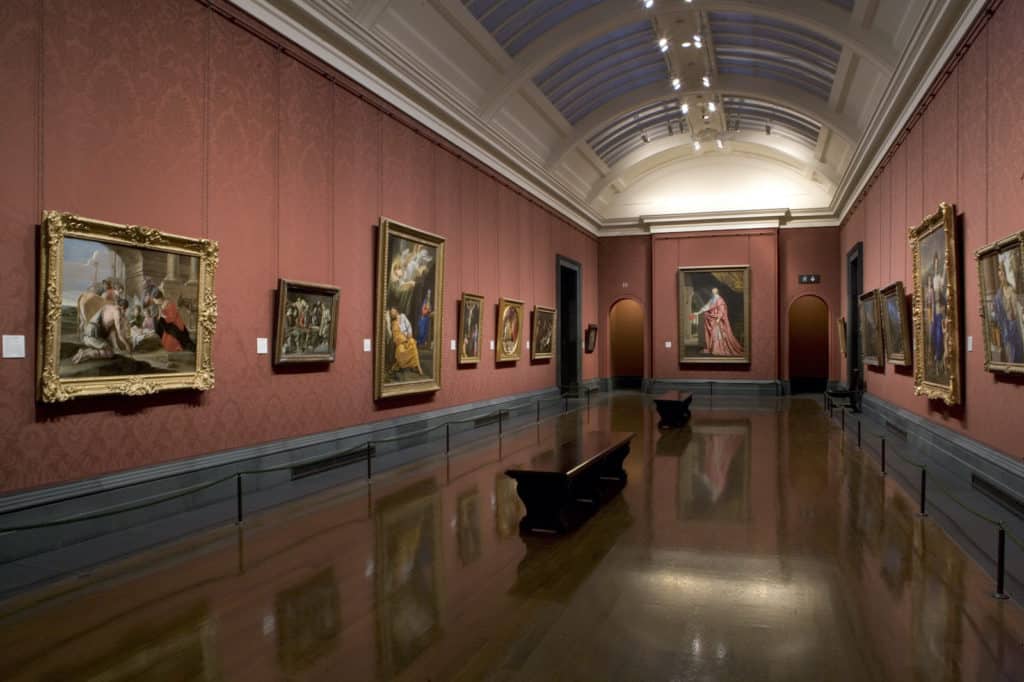 Dr Gabriele Finaldi, director of the National Gallery, said a "huge increase" in visitor numbers means the attraction must "look again at the spaces we have, and in particular the ground floor entrances and amenities".
"The COVID-19 pandemic has had a catastrophic effect on visitor numbers to all cultural and arts institutions, the National Gallery included, and it will take time for these to return to 2019 levels," added Finaldi.
Culture Secretary Oliver Dowden said the "innovative project will welcome a new generation of art lovers to its halls".
"Culture is going to play a central role in the nation's recovery, with global icons like the National Gallery helping us build back better from the pandemic," said Dowden.
The design team selection process involves an open, international call for teams to register their interest and share their skills and experience.
New research centre for National Gallery
After this, a shortlist of up to five teams will be asked to submit information about their approach, and will be interviewed by a selection panel.
Paul Gray, chief operating officer at the National Gallery, is leading the selection progress, with a decision expected in July 2021.
Gray said the National Gallery is looking for a team "that can demonstrate exceptional design talent and creative flair".
More information about the selection process, including the full brief, can be found here.
The National Gallery has been developing new revenue streams during the pandemic, recently charging for an online tour of Artemisia.