Fabulous Finnish hospitality amid arctic scenery with a little magic sprinkled over and interesting company was the recipe for a second classy conference – Arctic Inspirations – from Lappset held January 19th to 21st in Rovaniemi.
An "ice breaking" dinner at the Ice Hotel with sub zero activities was a fantastic way to kick off the event. At -32 C, pretty cold even for Finns, some brave souls sampled the sauna and open air jacuzzi and even slept in the ice hotel itself.
The next day Johanna Ik heimo, Chairman of the board, Lappset Group and Esko Lotvonen, Mayor, City of Rovaniemi provided a warm welcome to a cold, cold city!
Keynote: Memories: The Ultimate Reward for a Positive Experience – Ray Hole, MD Ray Hole Architects
Creating memories is a transformational process" says Ray. Attractions should utilise all the senses and hit emotional triggers to connect with their audience and create an authentic experience and a lasting memory. Citing examples from KidZania London, SnowdonVisitor Centre, ZSL Lion exhibit and Dreamland Margate, with the moon landings on the way Hole sketched out how this authentic memory creation can lead to strong brand loyalty and a successful business.
Engaging all the senses is key says Ray: "I still lick buildings now. I can tell where a brick comes from just by licking it." (An interesting claim that is just begging to be put to the test but maybe not during the arctic winter!)
Destination, attraction and visitor experience development process in Prague ' Tony Sefton CEO Vision XS
Survival Park is an attraction concept that captures the Zeitgeist for outdoor adventure and family play. If all goes to plan, the first park is slated to open June 2017 in Prague with another to follow in Portugal. ("Touch wood, " said Tony, "If Ray hasn't licked it!")
Tony talked briefly about his other new project ' Vision Leisure Fund ' which will lead investment in the UK wildlife and heritage sector – a growing business currently $3bn under-invested.
Bringing children's tv animation to life via activity Attractions Peter Rabbit & Octonauts ' Ron Allen, SVP Commercial Silvergate Media and Thomas Merrington, VP Brand and Creative, Silvergate Media
With Beatrix Potter's 150th birthday soon upon us, Silvergate Media are making a timely hop into the attractions sector. Coupling with Lappset their first Peter Rabbit themed adventure playground will open at Willows Activity Farm this Spring.
Thomas described the challenges in translating the book to the popular animated TV series and then into a farm park activity centre. The real life play has created an opportunity for some creative fun ' Mr McGregor's garden is a maze and his shed a super-sized soft play area to give children the impression of being a little rabbit clambering over the shelves.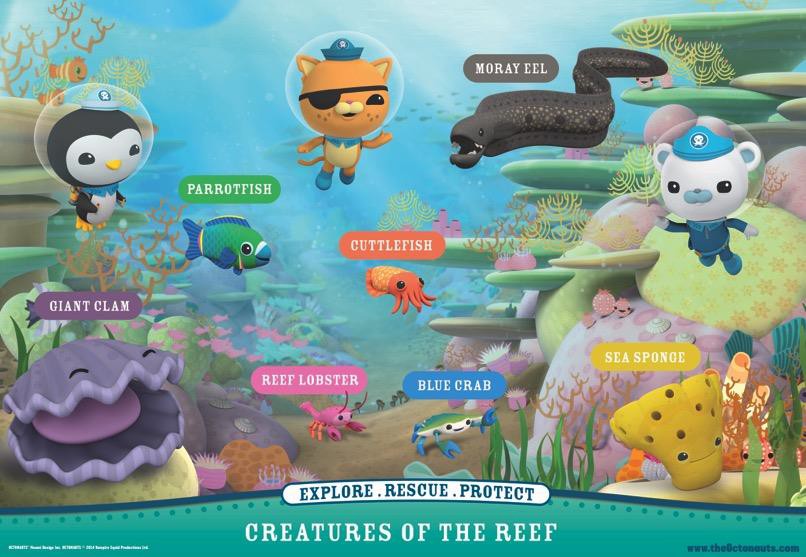 Ron then took the floor to share the success of another pre school favourite ' The Octonauts. Already in a successful partnership with SEA LIFE and Alton Towers, the Octonauts has potential to travel into China with 1.8bn YouTube hits clocked up for the mandarin version of the show.
Parents love the educational content says Ron: "Thanks to the Octonauts you may be surprised how many pre-schoolers know what Symbiosis is."
Benefits of globally known, multi branded activity attractions. Visitors and investors point of view ' Georgina Povey, Live Events and Attractions Mattel
With the "novelty of giving and receiving items wearing off" Georgina (an expert at Christmas biscuit decoration) outlined how for millennials, "experiences bring people happiness more than possessions."
Mattel Play! Liverpool (Heritage GB will be operators with branded play equipment from Lappset Creative) will be the first HIT multi-branded FEC in Europe. Set to open in Albert Dock, Liverpool in Spring 2016 the play centre will feature Thomas the Tank Engine, Fireman Sam and Bob the Builder.
Do we really need technology? Paul Kent Senior Consultant Electrosonic
"We are stuck with technology when what we really want is stuff that works, " Douglas Adams.
Paul urged us to set our technology goals carefully: "Do you really need the tech? Tech for techs sake is not a reason to proceed."
He also pointed out that cave paintings are meant to be viewed by firelight ' the flickering of real flames animate the hunting scenes. At the other end of the spectrum is the Integrated Environmental Media System (IEMS) at LAX with seven digital media features.
The message: to identify the appropriate technology for your experience (even if it's not the newest flashiest stuff) and do it really well.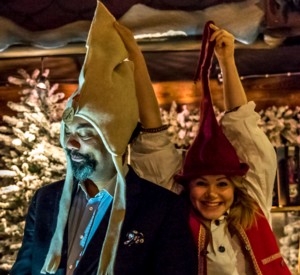 Virtual Reality VR ' Kevin Williams, Director KWP Ltd
Kevin took a whistlestop look at VR in attractions from the arcade to the state-of-the-art VR Ride at EuropaPark by Mack Rides.
These are certainly interesting times for tech.
Creating Extraordinary Experiences ' Katja Ik heimo-L nkinen, Experience Director and Co-owner SantaPark
Always a star turn, Catherine Zeta-Jones lookalike Katja entertained with tales of SantaPark. Interesting to note that the luxury end of the business is flourishing – a range of new cabins being built and individual Santa experiences in great demand.
The key is authenticity ' perhaps an odd concept given the subject ' but Katja's elves NEVER break character (despite the best efforts of Messrs Hole and Sefton). "It's authentic, " says Katja, "if the customer feels that it's real." Often people will say, "This is Santa is the one I imagined when I was little."
Over 1000 would-be elves apply to Santa Park every year and basic requirements aside from a good elf voice include foreign language skills and a cast iron commitment to
character. "Why would so many people want to work for you?" asked a cheeky newcomer of Katja. A withering stare said it all ' this is the the World's Best Christmas Experience. Apart from the lengthy qualification route – it takes 99 years to complete elf training – who wouldn't want to be part of the magic?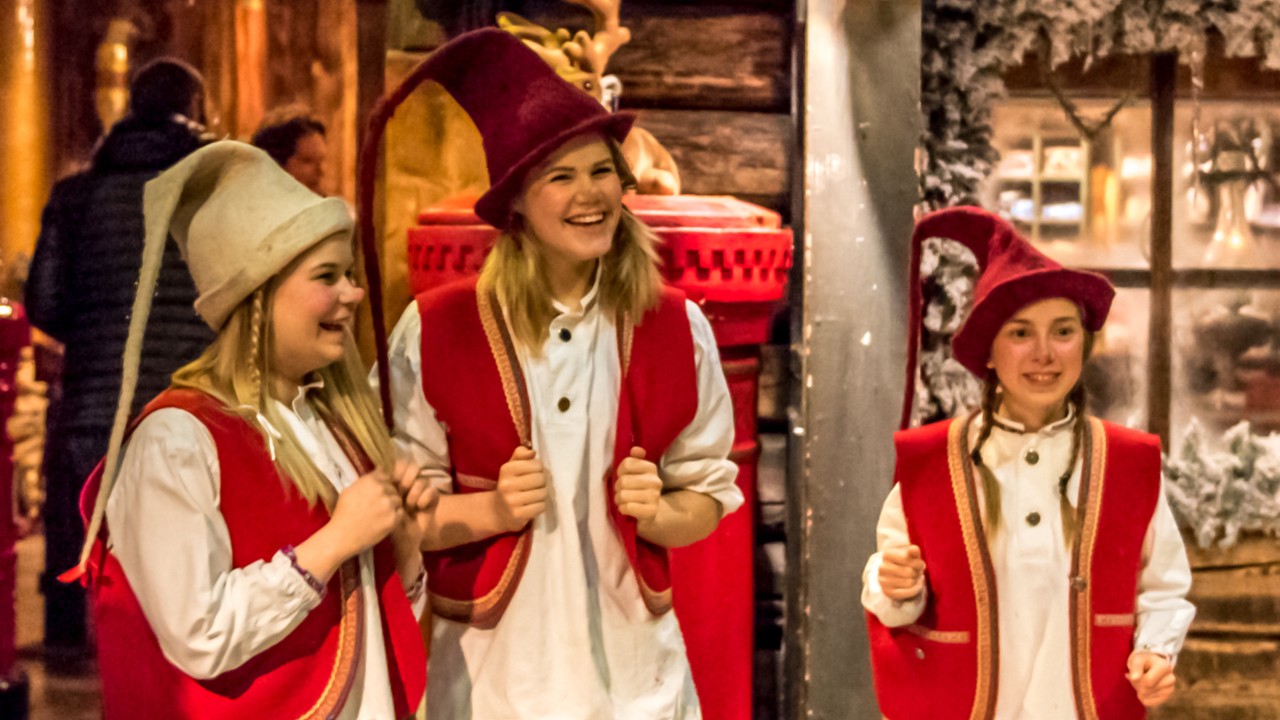 How to create real snow and ice activity attractions and indoor winter climate systems ' Taavi Heikkila ' Frozen Innovations and Hannu Personen Snow Tek
The cold winter weather has provided Taavi with an easier than usual timetable for the SnowCastle of Kemi this year. Looking positively relaxed, despite what seemed to me to be an enormous amount of work to be done to finish the castle, Taavi and Hannu were relaxed about creating a working hotel out of frozen water in a matter of weeks. Taavi did say that we was thinking of taking a day off so that he wouldn't miss out on the excitement of the usual last minute panic!
The pair can also create sub-zero experiences anywhere in the world ' ice hotels, ice sauna and even ice fishing. "Snow is king in the indoor winter theme park, " says Hannu ' you've got to "choose the right kind."
Hands on, Brains on ' Sampsa Piira, Designer, Heureka the Finnish Science Center
Based in Vantaa, near Helsinki, Heureka is one of the top 10 science centres in the world. 65% of Finnish adults have visited and most Finnish kids. With a popular outreach programme and a new extension under way in which "to do something different", Heureka is obviously doing something right.
Sampsa delighted the audience with deadpan Finnish humour and examples of exhibits the highlights were basketball playing rats and "Sex and Space".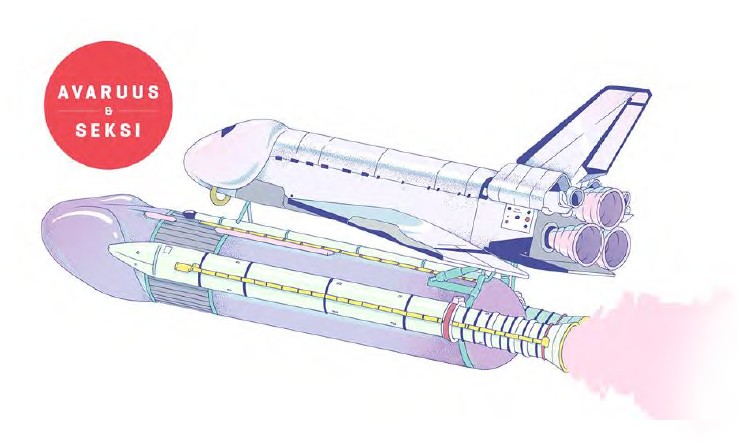 Apparently the rats are so popular they're now a permanent feature and retired rats get to stay on and watch the games ' I have visions of pensioned off rats in wicker chairs with blankets over their knees ' will have to visit Heureka!
Olympic Park- Sports for all case in Prague ' Petr Kolar, Authorized architect, ADR
The Czech Expo space at London 2012 was such a success that a further expo and an Olympic park were commissioned in Prague for the 2014 Sochi Winter Olympics. The park offered the chance to participate in winter sports and attracted 5 times the expected attendance – 400, 000 people. 20, 000 kids registered for winter sports clubs after visiting.
For the 2016 Olympics in Brazil there are even more ambitious plans. A centre in Rio will complement 50 sporting activities in 20 villages in Lipno.
Stefano Saporetti ' Director Brand ' Head of Brand Operations, Ferrari
A real treat for every Ferrari enthusiast was an unscheduled presentation from Stefano. In charge of all things non-vehicular at Ferrari, Stefano gave the conference a valuable insight into the two theme parks (Ferrari World Abu Dhabi and Ferrari Land PortAventura) ' 3 more (max) on the cards ' and other plans for the Ferrari brand.
Selling just 7, 000 cars a year to ultra high net worth individuals Ferrari do no traditional marketing and maintain supply well below demand to maintain their luxury brand equity: "We reach them with F1 but it's an expensive marketing tool!"
However with the aim of the licencing arm to "democratise and extend the brand" there are challenges to maintain brand equity. "We go with the top players in every category, " says Stefano.
You're the engine ' philosophy in themed activity attractions ' Johan Granholm, Director Lappset Creative
As host of the conference Johan ended with a summary of Lappset's latest attractions and plans to get us all playing. With DJ/dance adapted structures for teens including a smart phone enabled mixing table through to outdoor gyms with training programmes to your phone and senior play parks in Spain.
Johan finished with a bombshell: "We have a new baby – Survival – and the father is Tony Sefton!" A soap opera style cliff hanger that will ensure we tune in next year!
Dinner at SantaPark with elf basic training, biscuit decorating and an audience with the Big Man himself (Santa not Johan), as well as a briefest glimpse of the aurora rounded off a stimulating and enjoyable day.
Thanks to Johan, Asko and the rest of the Lappset team for an interesting programme and a fun event. This has to be one of the most enjoyable conferences (aside from blooloopLIVE of course) that we attend. Kiitos!
Images: Lappset, Blooloop and special thanks to Reima Mukkala.