The company's goal is to bring VR to a wider audience by creating family-friendly immersive experiences.
Boxblaster is a VR entertainment network with VR attractions and a game development studio that is backed by a private equity fund. Its four-player virtual reality arena can be enjoyed by players of all ages and is full of exclusive VR arcade games that are simple, joyful, and fun.
Blooloop caught up with Boxblaster's President, Vladimir Avdeev. He spoke about the company's mission to provide social, competitive, and fun VR games for all.
Creating Boxblaster VR
Speaking of the inspiration behind the product, Avdeev says: "I wasn't excited and didn't expect much when I decided to try The Void's latest VR experience: Ghostbusters Dimension.
"But in fact, it changed everything. It just blew my mind. It was a breakthrough moment because I realized that this technology would change out of home entertainment. At the time, access to such VR experiences was very limited. But I wanted everyone to have the opportunity to try them."
"So, that was the real inspiration. The out of home experience has so much potential for VR. However, with my experience in financial markets, I was dubious of the unit economics for products such as The Void. I wasn't sure of their profit-making potential."
"After doing more research, we found that this four-player arena type of set-up is a huge opportunity to add value to entertainment venues, including FECs. It maintains the social experience where people can interact but adds a unique new environment for them to do it in. So that's where we decided to start. That is how Boxblaster VR began."
A unique VR attraction
The Boxblaster VR platform is one of many on the market, as the trend for VR experiences shows no sign of slowing. However, this is a product with a difference, says Avdeev:
"It is a 225 square foot, 4-player virtual reality arena that can be easily installed in existing FECs. But unlike the majority of VR attractions on the market, Boxblaster VR is very much focused on family fun experiences. We produce VR arcade games that are easy to grasp, joyful, and exciting."
"Boxblaster VR is for the whole family to enjoy. Moms, Pops and kids, older people, and younger people. That is our target market – families!"
"When we were researching the market, all the other providers were so serious about VR. They overcomplicate everything, sure that scary elements like shooters, zombies and frightening creatures had to be in VR. While that's partially true, we wanted to deliver a different kind of fun. Something simple that parents and grandparents could also enjoy with their kids."
"That is what sets us apart. We are targeting families – we want them to enjoy it and to spend quality time with each other. In our modern society, everyone is plugged into these isolating technologies. For example, social media, smartphones, and in-home entertainment such as Netflix. But by creating this four-player arena and unique, fun games, we are bringing people together and getting them out of that bubble.
"With Boxblaster VR, people can have fun and spend time together by sharing these experiences."
Family-friendly VR fun
While Boxblaster VR is a relatively young company, it is already seeing a great deal of success.
"What we are proudest of, so far, is that we have succeeded in our mission to create a different type of VR arcade game experience," says Avdeev. "For example, Gold and Mace is one of our most popular games. It's a family fun game, and it's something completely different from the other VR experiences on offer. It appeals to all ages, genders, and personal preferences."
"We launched a sneak peek at Bowl Expo 2019, and then showcased it at IAAPA Expo in Orlando. And everybody who tried it was blown away. I didn't see a single person who didn't enjoy it. When you do the shooter-style games, not everyone wants to play. They can be pretty competitive and serious. Plus, some people don't want their kids to play that kind of game.
"However, people who played Gold and Mace at IAAPA were so joyful. It's a lot of fun. We received a lot of recognition from industry experts at the show too. Furthermore, what we have seen from almost all our operators who are offering Gold and Mace is that it is one of their top games. I think this shows that it is essential to offer something different from the rest of the market."
A different business model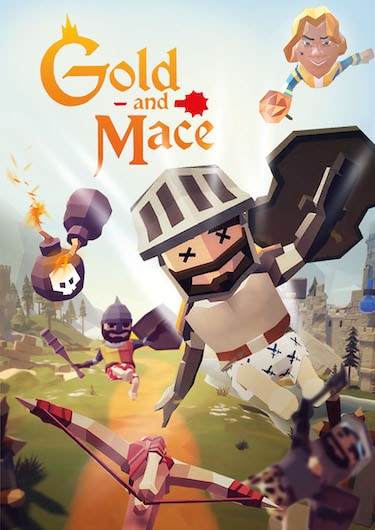 As well as offering a different VR experience, the company also prides itself on a different approach to business. One that puts the client first.
"It's important that we have a different business model," says Avdeev. "What we do is, we sell our attraction at half the price of our competitors. Of course, this is a huge selling point for many of our clients. But it isn't only the financial aspect that is important.
"We realize that the unit economics have to work for the client, for the FECs and other entertainment venues. Our mission is to spread VR and to make it truly accessible. We want it to be ubiquitous. Our vision is that VR can become something that everyone can enjoy, wherever they are in the world.
"The operators' ability to profit is key, and we make sure that we don't lose sight of that. The four-player set-up is essential, but many FECs couldn't make sustainable money on it. So, we made careful calculations when coming up with our business model in order to ensure it was a win-win on all sides.
"A lot of our operators are now seeing the high performance and repeat visits, which shows us that the product is popular with guests. It is keeping our clients happy and keeping their customers happy too."
The growth of Boxblaster VR
The company plans to build on this success and already has worldwide expansion in its sights.
"We have almost 20 locations in the US, and we are thrilled that we will be expanding globally during 2020," says Avdeev. "We have plans to expand our presence in Europe and the Middle East, as well as Asia. That is really exciting for us. With our business model, we expect this steady growth in these regions."
"We are also working on our second product for FEC operators. It's the same premise; it's something that the whole family can enjoy. But it is a brand-new product. We are planning to reveal it quite soon, which we are excited about. So, 2020 is going to be a big year for us."
Boxblaster currently offers five games for its VR platform, including Gold and Mace, Arcania, Eclipse, Dino Rush, and Cyberblast VR. It has several new titles on the way. The company also includes free hardware upgrades with its arenas. It guarantees to replace outdated hardware every two years at no extra cost.
"After research, we discovered that many operators were concerned with VR hardware becoming outdated and not performing up to the best standards. So, we included biennial free hardware upgrades into our pricing model. That means that that the operators can be more confident in us as a partner and the VR attractions future performance," said Avdeev.
Vladimir Avdeev on the VR trend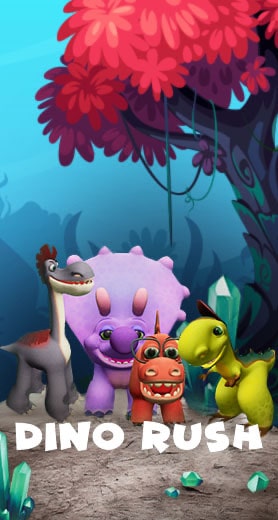 Virtual Reality technology has come a long way in the last ten years. Furthermore, it will continue to evolve as we head into this new decade. Avdeev gives some insight into the trend for VR attractions, and explains how he sees it developing:
"There are a couple of VR trends that we have observed," he says. "Firstly, the quality of the games is becoming more important than the platform itself. For example, a game with intuitive, fun, and interactive gameplay is more likely to attract players than which platform it is on.
"In addition to this, there are a lot of new products on the market in the out-of-home entertainment sector. More and more new products will be released. And because of this, in a couple of years, we will see the adoption rate of VR at FECs soar.
"A year, or two years ago, this was not so obvious. There were only a couple of VR attractions that were successful. A lot of FEC operators have been pretty suspicious of VR, or reluctant to adopt it. But this attitude will start to be damaging, as more of their competitors introduce VR. And as more customers start to expect it."
The evolution of VR
"What we see today is that people realize that VR is not an attraction in itself," says Avdeev. "It's not a category – it's a screening technology, a platform. FECs are starting to learn more about VR. They are learning what works, how much they should offer, and what different types of VR attractions are available.
"Another trend is that different customers are now open to experiencing VR. Earlier adopters tended to be teenagers and millennials. People that were willing to spend more money and to try something new. But today, because the adoption rate of VR in FECs is getting higher, we are seeing different types of customers."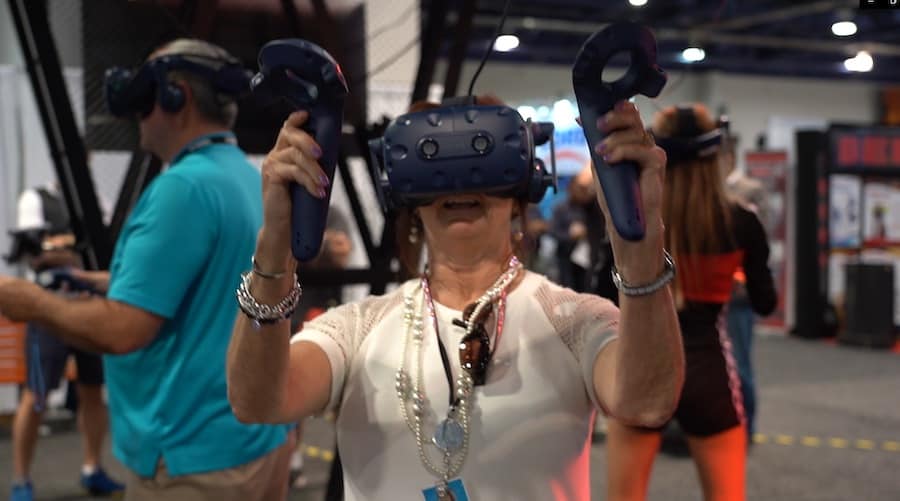 "Now kids and families are trying VR, as well as older people. It is getting a better reputation as technology improves. So, those who might have been sceptical before are willing to try it. All this means it will perform better and better at FECs.
Meet the Boxblaster team
Looking ahead to the rest of 2020, Vladimir Avdeev says the company has lots to look forward to. The Boxblaster team will also exhibit at several trade shows around the world.
"We will be attending Amusement Expo 2020 in New Orleans, where we are looking forward to meeting visitors at booth #707. We are also going to IAAPA Expo Europe in London and IAAPA Expo in Orlando later in the year.
"Boxblaster VR experiences are immersive, social, competitive, and fun," says Avdeev. "Our games are designed to be highly replayable. They give children, teens, and parents this chance for enjoyable social interaction. It is an opportunity to spend quality time together. We can't wait to share them with clients, both old and new throughout this year."