Timbalaya is a story-driven themed entertainment intellectual property (IP) aimed at families with children up to 12 years old.
Rooted in a children's adventure story, the concept is set in the magical world of Timbalaya and the characters within it live in the village of Wishing.
The village is filled with interesting characters, including three protagonists whose escapades are designed to inspire imaginative play.
Blooloop caught up with Rosalind Johnson, one of the minds behind Timbalaya, to find out about the concept's appeal and its first iteration in Kuwait.
The minds behind Timbalaya
Johnson created the concept alongside Sylvia Matiko, Simon Egan and Nick Farmer.
Prior to Timbalaya, Johnson started out working for a small entertainment group with a portfolio of sea life centres and theme parks. Johnson started out in themed entertainment. She then set up a consultancy firm with Matiko, helping cultural organisations and visitor attractions develop their brands and large capital projects.
Before working with Johnson for the last 18 years, Matiko was vice-president of finance and then vice-president of franchise operations at Ripley Entertainment.
Farmer is the creative attractions director of Timbalaya. He is a former president of the Themed Entertainment Association and has 30 years of experience working on creative projects around the world.
The final member of the team is Egan, who previously co-founded Bewilderwood adventure park in Norfolk. He then moved on to found CapCo, which builds adventure play spaces.
"There was something about all of us that was always looking for what came next, and looking for interesting and fun things to do," Johnson said.
A key realisation was that North America did not have adventure play in the same way that Europe does. That focused their discussions.
"There were many conversations. Just spending time together, throwing around ideas made it obvious that something pretty amazing was going to happen," Johnson said.
"It very quickly went from talking about what's next for outdoor natural play and became a conversation around brand, IP, story and what that really meant for the future of visitor experiences."
Story-led adventure
During the discussions it became clear that the primary motivation of the team was positively impacting children's lives, and by extension family life. They wanted to achieve this through physical play and mental agility, stretching the imagination.
"Whatever we do and wherever Timbalaya goes, it has held true to that vision," Johnson said.
The team commissioned Georgina Parfitt to write the Timbalaya stories, and Louise Prentice to illustrate them.
"We decided to start with the story, which is the heart and soul of everything," Johnson said. "What we have commissioned with Georgina Parfitt is the creation of a magical world and an adventure story for children."
For Johnson, the creative process was particularly rewarding.
"For me, it was completely wondrous. A blank sheet of paper in the morning, and something exists at the end of the day. For us, as a team, that's a big part of what would drive us each and every day," she said.
"There'll always be more content, new ideas, and you should always be able to embrace 'blank sheet of paper' day. That's a big part of who we are and if we aren't that then the brand won't remain relevant and engaging."
The team also spend time with children during development, involving them as co-creators. The young minds helped them understand how children unpack the content and how they interact with it.
Early testing
After creating the story, the next step was to present it to children and find a way to transform it into physical play. The testing process began in 2015.
"When we put a bunch of kids in the woods in the UK as part of our early testing, the creative team was asking, how will children grasp the Timbalaya concept and story? What is it that we need to give them?
"There was real concern about this because, in an adult's world, you create boundaries and problems and barriers. In a kids' world they just don't do that."
The team created programming, trails and physical play structures in the woods for testing. The children received eight minutes of basic storytelling as a start point and then left to their own devices with these pieces. Johnson described what happened next as "absolutely incredible".
"Two and a half hours later, we have children who have completely taken ownership of the story. Diving into the adventure themselves. Pretending to be the characters. Imagining what those characters might be and what they mean to them," she said.
"So how we take the story from the page to a physical experience is by trusting our instincts and through co-creation.. Put the stuff out there, and see what children do. And remember that they are not adults and they don't have barriers – children just play. They dive into content and then they just let go and from there it progresses."
Imaginative play in Kuwait
Work will begin this year on a £3.58m ($5m) "mid-sized" Timbalaya attraction in Kuwait, with the opening expected in late 2019 or early 2020. Being developed in partnership with the Touristic Enterprises Company (TEC), it is the first franchise deal for the IP.
TEC regulates, develops and promotes tourism, recreation and entertainment in Kuwait. It oversees parks, maritime facilities and leisure clubs as well as the Kuwait Towers, a major cultural landmark.
Abdul Wahab Al-Marzouq isCEO of TEC. He said: "Timbalaya is a fresh idea and new concept that we felt would be a perfect fit. It would give us a completely new experience that we have not seen before in this region."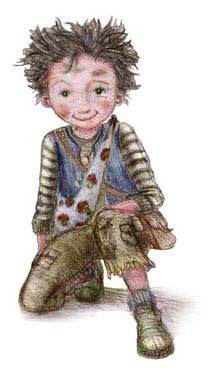 "Kuwait is about as opposite a place as it is possible to be to where people would have expected Timbalaya to start off," Johnson said. "There was doubt in our minds, not least because none of us had been to Kuwait."
Egan said, "We were initially unsure about the location from a landscaping perspective. None of us had been to Kuwait so we couldn't imagine what we would find. But after we had visited we were excited as we knew Timbalaya would fit into the landscape well".
The Timbalaya ethos
But the decisive factor was the client. TEC was absolutely enthused by the Timbalaya ethos. They also described Kuwait's issues around childhood obesity and regarded Timbalaya as a partial solution.
Johnson said: "They realised we were doing something really interesting and they bought into what we were trying to do. In terms of a values match, that was very important to us."
Timbalaya is something new. It is concept that takes a child into its story and, through outdoor physical play, they then become the story.
It's virtual reality, for real.