Intamin Amusement Rides, a leading designer and manufacturer of world-class rides and attractions, has supplied the ATV quad bike themed "YUKON QUAD", a family launch coaster, to Parc Le Pal in France.
With an All Terrain Vehicle (ATV) quad bike theme, Yukon Quad is the biggest ever attraction for Parc Le Pal.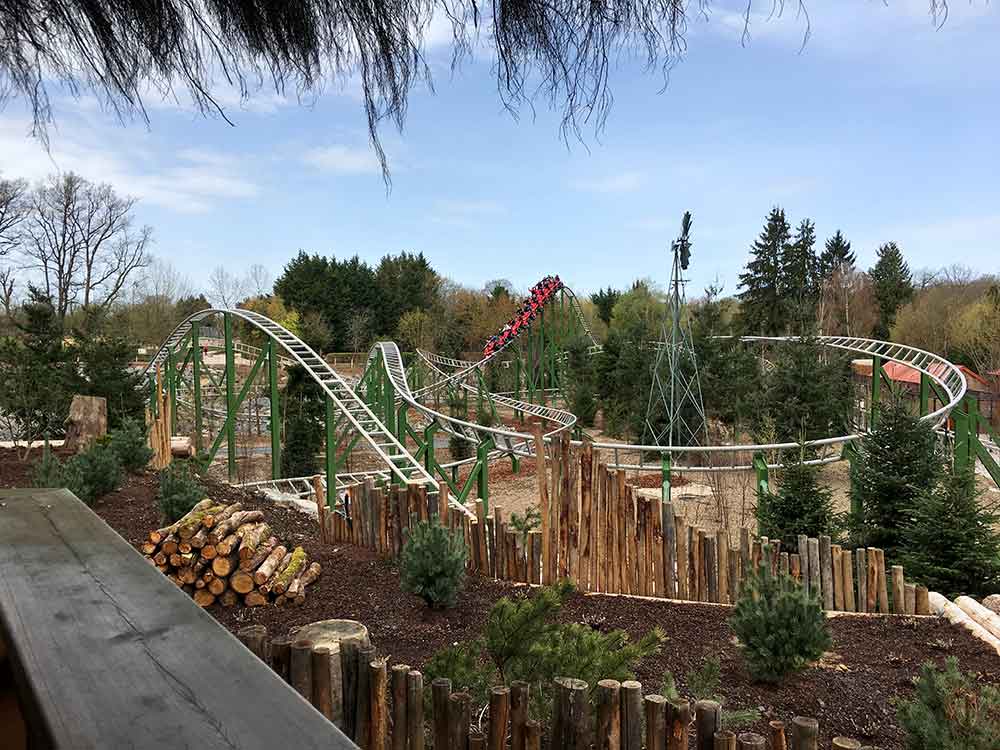 The ride begins with coaster's quad bike themed carriages being launched onto the 1km track in the "Canadian wilderness". Reaching a speed of 65 km/h, the first narrow curve takes riders up the the coaster's highest point at 12 m, with the "quad drivers" feeling accelerations of up to 3 Gs.  Riders then descend the hill, and swift changes of track direction low on the ground increases the feeling of speed and thrills.
A second smooth launch takes riders to almost 90 km/h. The tight curve after the second launch takes the track whizzing past trees and rocks.  After the last hill and an S-hump, a very tight curve brings the train to into a very smooth deceleration for the end of the ride.
Intamin's Family Launch Coaster is a family oriented ride with plenty of thrills.  Intamin's state of the art friction wheel drive system in combination with a unique and highly popular vehicle design makes this ride an exciting variation within Intamin's family of launch coasters. The comfort and safety of passengers and a unique ride experience is guaranteed by the upright seating position;  a side by side arrangement with two passengers per vehicle; the individual lap-bar paired with foamed seats; and the exciting launch/boost experience.
In a statement Intamin said the are "proud of having contributed to the success of Parc Le Pal and would like to thank the entire team for the great cooperation".