Al Hokair Holdings is set to open 20 FECs in Europe over the next five years.
Al Hokair is currently the largest FEC operator in the Middle East. It has now opened a European base in Madrid.
Eduardo Agudo is managing this offshoot which is a separate company called Amusement Yards SL, reports InterGame.
Extreme Park open in Spain
The company has already opened a location in Spain. Extreme Park opened last year in Puerto Venecia, Zaragoza, one of the top five shopping centres in Spain.
Extreme Park is primarily a trampoline venue, designed to offer a fun and safe environment for people to exercise whilst still having fun. There are plenty of game options at the FEC, such as Extreme Dodge Ball or a Ninja Circuit.
The location also has Europe's first 7D 360º virtual reality room to create an immersive experience. The VR projections last for five minutes. There are also some skill games, such as air hockey tables, at Extreme Park, as well as a cafe.
The FEC location has now reopened after being closed due to COVID-19, however, its VR experiences are currently unavailable.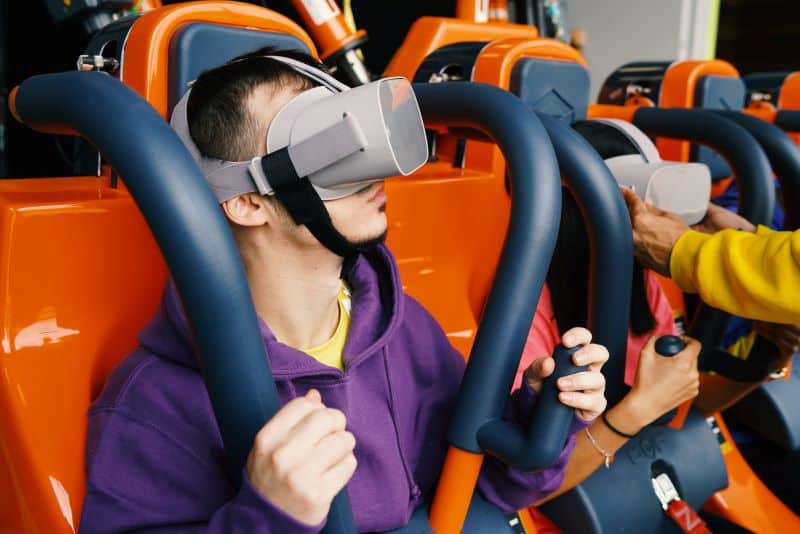 A second location in Lisbon about to open
A second FEC in Europe is due to open in early July in Lisbon, Portugal. Neon will be located in the UBBO shopping centre.
Neon will feature an interactive tag arena playground that has been developed by iPlayCo. There will be different challenges for both adults and children, who can score points as they complete the circuit.
There will also be a 400 square metre children's playground, bowling lanes, two escape rooms and a VR room. There will be skill games such as football tables and air hockey tables. However, these will not be redemption games as they are illegal in Portugal.
In an interview with InterGame, Eduardo Agudo said that "It has not been easy putting the project together with the impact of the Covid-19 pandemic over the past few months." This means that the proposed opening date of July 1 could change.
He continued, saying "Personally, I think that Europe has a lot of potential for an experienced and well-respected FEC operator of the calibre of the Al Hokair Holdings. We have a very interesting market here with a great deal of opportunity for leisure at a time when fashion and retail are shrinking."
Al Hokair Entertainment recently added VR gaming zones to its FECs in the UAE and Saudi Arabia to appeal to a wider range of visitors.
As FECs struggle with the impact of closures due to COVID-19, we spoke to leading FECs discuss their reactions to the crisis and how they will change upon reopening.
Images: Extreme Park