Dezerland Park will open soon in Orlando. Florida's largest indoor attraction will feature The Auto Experience, arcade games, bowling, go-karting, AR and VR games, escape rooms and more.
Dezerland Park Orlando is currently getting ready to open and will offer a wide variety of entertainment. At more than 800,000 square feet, it is the largest indoor attraction in Florida.
From the Bat Cave to the Thunderbird Lounge
The attraction will open in phases over the course of several months. The Auto Experience will be the first area to open. It will feature the world's largest privately-owned collection of automobilia.
Taking up 250,000 square feet, The Auto Experience will display a variety of Hollywood cars, from James Bond memorabilia to Batmobiles.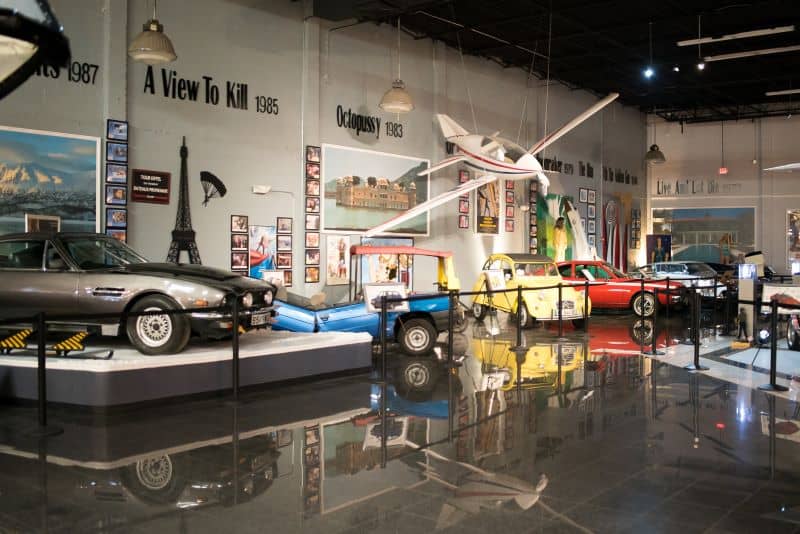 Visitors will be able to walk through themed areas displaying cars from classic films, from the Bat Cave to the Thunderbird Lounge. The experience will also show a variety of military vehicles and cars from around the world.
The founder of Dezerland Park, Michael Dezer, said, "I have spent my life working hard to develop new concepts and ideas to bring to fruition, and I am delighted to share my passion for cars with the world and where better to do so than right here in Orlando, Florida".
Attractions technology: AR, VR and the latest cashless systems
Dezerland Park will feature the latest in attractions technology. CEO of Sacoa and partner for attractions, Sebastian Mochkovsky, will bring the latest cashless systems to Dezerland Park with arcade games, bowling lanes, and Florida's longest dual go-karting track.
More attractions planned
Dezerland Park will continue to grow after it opens. Children-friendly carnival rides, a Pinball Palace games room, AR and VR games, six escape rooms, a trampoline park, axe throwing and the 'Bond Lounge', a themed restaurant, are all planned within months.
There will also be numerous retail experiences. The Event Place will also open, a dynamic event venue that will be able to host events for groups as large as 10,000.
The Park will continue to be the home of the Bass Pro Shops, Orlando Putting Edge and Cinemark Orlando.
A Dezerland Park Automotive School is also planned. This will be a non-profit foundation that will teach auto trade to young students as part of an educational program.
Increased safety precautions in place
Dezerland Park is taking extra measures to ensure visitors and staff can enjoy a clean and safe environment when it opens. It will follow regulations from the CDC and local authorities.
These include hand sanitiser stations, temperature checks and frequent cleaning of surfaces. Social distancing within the space will also be put into place.
Dezerland Park is in the place of the old Artegon Mall in Orlando. The $70 million entertainment complex will be the second Dezerland Park. Dezerland Park Miami is 250,000 square feet and replaced Michael Dezer's Miami Auto Museum and Ninja Lounge.