The Saferoller belay system by leading Swiss specialist, Kanopeo, has been selected to keep climbers safe at a brand new aerial adventure park opening in Middelkerke, Belgium.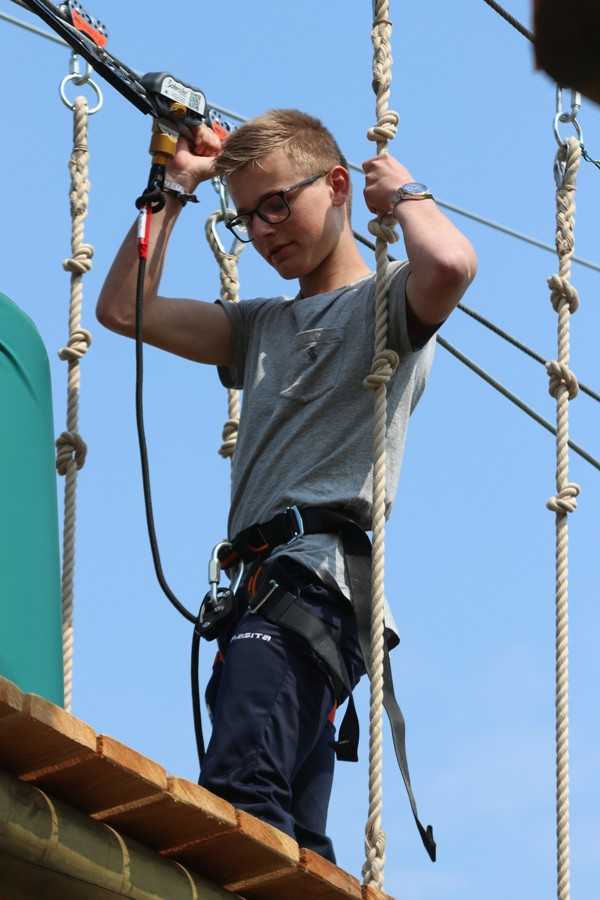 Set to open in July 2018, De Kegel X-trem Parc will be the largest such facility on the Belgian coast.
Designed by Mamm'out, the park includes 4 zip lines and 5 challenge courses with 54 obstacles, including biking and snowboard features.
The courses are open to everyone aged 7 and above, and cater to a wide range of abilities. They offer varying degrees of difficulty, with platform heights at 2m, 4.5m and 7.5m.
"The most challenging part was getting everything to De Kegel X-trem Parc in Middelkerke," comments Axel Vosters, owner of Mamm'out.
"Big machines, long poles, huge nets and a lot of wood had to find their way through the super narrow roads with 90° bends."
With more than 20 years' experience, Mamm'out is Belgian's leading designer and builder of adventure parks. The company is known for its highly creative, custom-made aerial adventure projects that prioritise safety and the environment.
Kanopeo is the exclusive hardware supplier to De Kegel X-trem Parc
This large seashore project saw Mamm'out collaborate with Vevrca, Slovenia's leading manufacturer of adventure parks.
"With Klemen from Vevrca, we have a very good relationship," says Vosters. "This is now the second project that we realise together and there is already a next one waiting. We complement each other perfectly and working together is very relaxing."
On site construction was completed in just two weeks.
Kanopeo is the exclusive hardware supplier to De Kegel X-trem Parc. Vosters selected the Saferoller continuous belay system because it is safe, cost effective and allows for quick assembly and low maintenance.
The company has recently partnered Vosters on Belgium's Zilvermeer zip line attraction that provides guests with a breathtaking zip across the park's boating lake.