A leader in immersive theatre technology, MediaMation (MMI), is celebrating a successful 2018 Cinemacon trade show with two new theatre deals signed including a hybrid-esports venue in Chicago.
The company also drew enthusiastic crowds to its POD lobby attraction, Game Station, and MX4D® theatre.
The hybrid-esports theatre deal is with Cinemas Entertainment for its Lawndale 10 location in downtown Chicago.
"We are excited to bring our unique MX4D Motion EFX Experience to the greater Chicago area," stated Dan Jamele, CITO of MMI. "Adding a 4D theatre that doubles as an esports venue is sure to be a major draw for the area."
MMI's MX4D Esports Theatre harnesses the company's motion and special effects technology and transforms it into a platform designed to support Esports. This provides a heightened experience for gamers and spectators, adding to the drama of the tournament.
Thanks to an innovative package of patent-pending features, a 'game jockey' animates the entire auditorium with motion and special effects in response to the tournament action on the screen. Spectators enjoy over a dozen special effects that punctuate key points in the game play.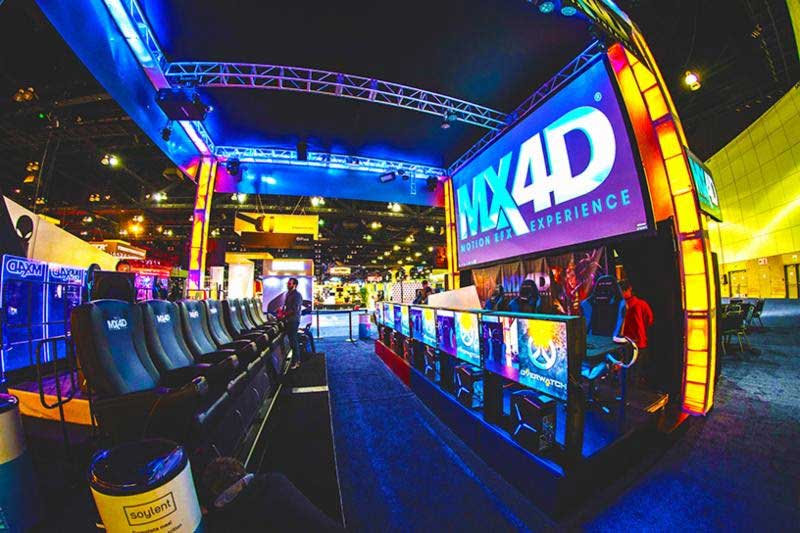 New deals reflect MMI's rapid growth into new territories
Also at Cinemacon, MMI signed a deal with Cineplexx for its Grazz location. The 72-seat theatre will be located in Austria.
"This is our first Austrian location," commented Heather Blair, MMI's Head of Cinema Sales. "It will stand as a symbol for MMI's dedication for rapid growth into new territories."
The hybrid-esports theatre at Lawndale 10 marks MMI's second such facility. Designed as a flexible solution for operators, the cinema can be converted between 'Cinema Mode' and 'Esports Mode' in under an hour. This means venues can broaden their offering with esports tournaments and events, thus benefitting from dual revenue streams.
MediaMation has been providing innovative technological solutions to the cinema and themed entertainment market for over 25 years, expanding into the Esports industry in 2017.