Last year it was awarded Best Major Attraction under $3 million at IAAPA Attractions Expo. There are now four Cloud Coaster installations around the world, with three more projects pending for 2019.
According to Phil Wilson, Extreme Engineering's executive vice-president, the new Cloud Coaster cart – as pictured – utilises all the features you expect to find in a "Class 1" roller coaster car. These include an electronic safety release, locking lap bars and an ergonomic seat design.
Extreme Engineering's latest Cloud Coaster project will be coming soon to an iconic location in Asia. The attraction will be offered as a one-of-a-kind family experience, soaring high above crowds with drops, sharp turns and quick speeds.
"We are currently under NDA [non disclosure agreement] and can't fully disclose the name of the client or the project name," says Extreme Engineering's vice-president of sales, Matt Rehnstrom. "However, I can say that this will be our largest roller coaster project to date."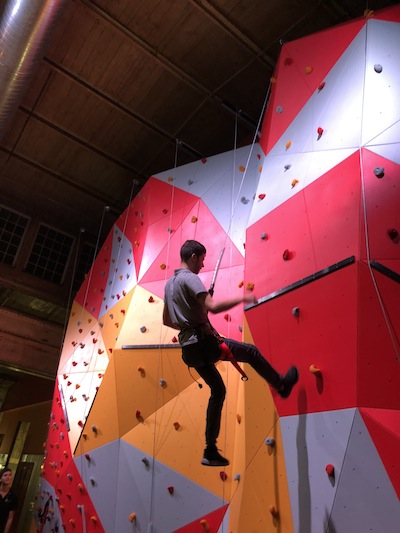 Extreme Engineering's product portfolio now features over 12 new attractions, including complete adventure parks.
"Our creative and engineering team were busy this year," says Rehnstrom. "Not only did we design 12 new attractions, we actually brought them to market and delivered them to several clients nationwide [in the USA]."
Here are some of the other attractions now available from Extreme Engineering:
Warped Wall – parkour experience
Geo Wall – geometric climbing wall
Ant Farm – climbable words that allow clients to make their brand interactive
Low level zipline