After picking up five awards at September's Euro Attractions Show in Amsterdam, Alterface is celebrating being part of two Thea Award winning projects announced during the recent IAAPA Attractions Expo in Orlando.
Both are interactive dark rides –  Justice League: Battle for Metropolis at Six Flags Magic Mountain in California and Bazyliszek at the Polish amusement park Legendia. Alterface provided interactive technology to both rides and also project managed Bazyliszek.
The attractions were selected from over a hundred nominations by the Themed Entertainment Association's (TEA) Thea Awards Committee. Here's what the committee had to say about the award-winning projects:
Bazyliszek (Outstanding Achievement – Attraction, Limited Budget)
"This unique attraction introduces interactive, dark-ride storytelling to an emerging theme park market (Poland) and builds on a unique and local cultural context. Bazyliszek uses modern storytelling tools and immersive environments to explore the myth of the Basilisk – a reptilian monster, part serpent/part rooster with magical powers and a deadly glance. In the Monster Hunters Guild mansion, in the Magical Forest zone of the park, guests are enlisted to go to the village of Kurkow to battle the Basilisk and free the village. Bazyliszek is an outstanding model of an attraction that speaks to its regional audience. It is well-executed, elegant, engaging, colourful, fun and fresh."
Justice League: Battle for Metropolis (Outstanding Achievement – Attraction)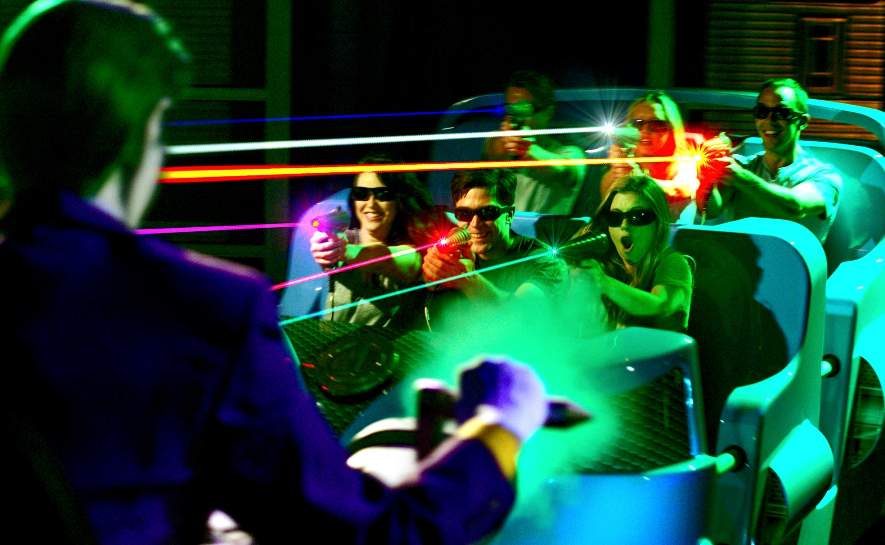 "Narrative-based, full immersion storytelling is an impressive new direction within a park system better known for iron rides – while staying true to the Six Flags brand," said the Thea Awards Committee. "With seven Justice League attractions in seven parks since 2015, Six Flags and their team have achieved a commendable, constant upward trend of artistic and technical improvements and set an example for the industry."
On all seven Justice League rides for Six Flags, Alterface worked closely with its partner Sally Corporation. The version at Six Flags Magic Mountain, opened in summer 2017, is the most recent and includes updates including toroidal screens, interactive projection mapping and enhanced animatronic shooting.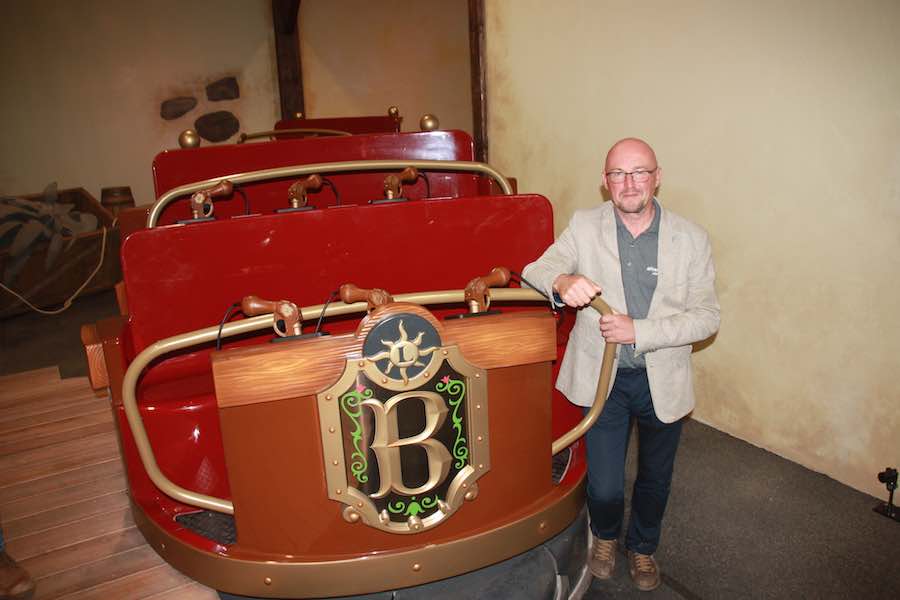 As main contractor for Bazyliszek at Legendia, located in the city of Chorzow, Alterface oversaw the total ride experience. Its work included interactive technology including video mapping, gameplay, show control and shooting devices. The company then brought on board Jora Vision to provide décor and theming. ETF Ride Systems supplied the trackless Multi Mover vehicles.
Following the announcement of the winning projects at IAAPA, they will be formerly honoured at the Thea Awards Gala in April at the Disneyland Hotel in Anaheim, California.
"As a pioneer in interactive dark rides and theatres, we are very pleased to see interactivity and mixed-media getting more attention in attractions," says Alterface founder and CEO, Benoit Cornet. "We invite anyone interested to go interactive to come to us with a basic idea, or even without a clue on how to get started. Our services include technology provision, media production, gameplay, storytelling and advice. The outcome will be a crowd puller for the park, entertaining young and old."