Disney patents offer the best glimpse at the Blue Sky ideas the creative minds at Walt Disney Imagineering and Disney Research are dreaming up for the company's theme parks.
The theme park industry is all about what's new and what's next. The competition is fierce to be first with the latest industry advancements, so the best ideas are closely guarded secrets to prevent knockoffs and copycats.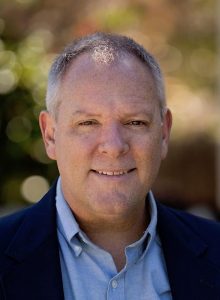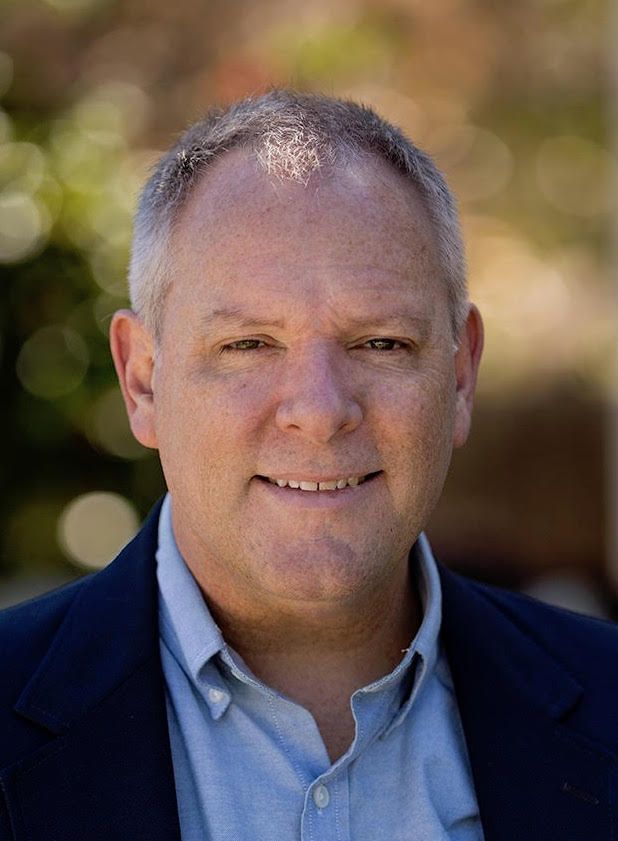 By Brady MacDonald
The creative minds at Walt Disney Imagineering are always dreaming up Blue Sky ideas that will become the next Star Tours, Soarin' or Test Track. Ever since the development of Disneyland in the early 1950s, Imagineering (and its predecessor WED Enterprises) has pushed forward advances in theme park technology and innovation, from audio-animatronics to FastPasses. The most promising concepts are patented, in hopes of keeping the competition at bay. Some patented advances eventually show up in the parks. Others hint at future attractions on the drawing board. Most never see the light of day.
What do Disney patents reveal?
Many arms of the entertainment and theme park giant apply for patents — including Imagineering, Disney Research and Disney Enterprises. Disney was granted 195 patents by the U.S. Patent and Trademark Office in 2016, placing the company 176th overall in terms of patent grants earned that year, according to the Intellectual Property Owners Association. Few of Disney's patents have anything to do with theme parks, with most related to movie technologies and virtual environments, according to IP Watchdog. Furthermore, filing or obtaining a patent doesn't mean Disney has any immediate plans to roll out the technology.
Let's take a closer look at some of the most interesting Disney patents and what hints they provide about the future of theme park attractions around the world.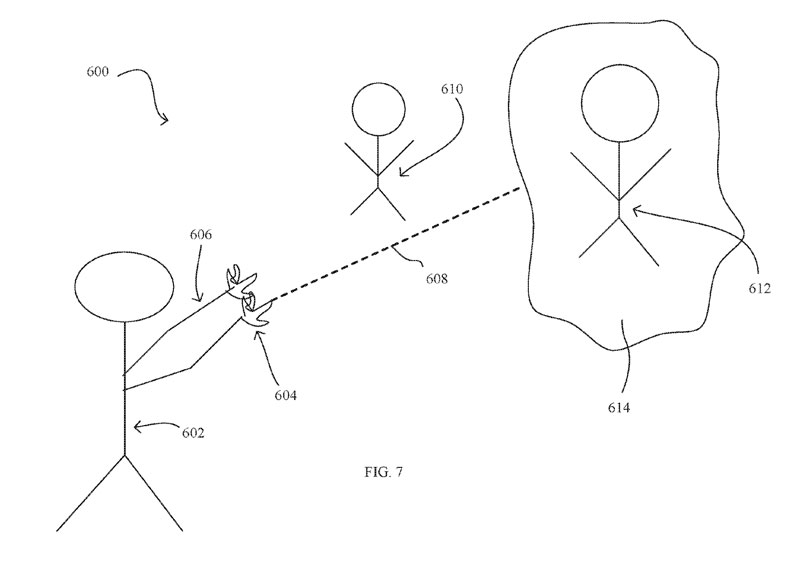 Aerial Drones
The nighttime spectacular is synonymous with Disney theme park entertainment. From Fantasmic and World of Color to the nightly fireworks shows and nighttime parades.
But how do you make nighttime spectaculars stretch even higher into the sky and across an even wider expanse? Drones appear to be the answer, according to recently-filed Disney patents.
The plan calls for an army of remote-controlled or digitally-scripted unmanned aerial vehicles to work together to create 3D images using projection screens and light diffusers, according to Theme Park Tourist.
An illustration included in the patent application even demonstrates how drones could control a "blimp sized" Jack Skellington marionette puppet.
Another Disney patent proposes using synchronized drones to turn the sky into a display screen of "floating pixels" — or "flixels." The floating aerial displays could create a virtual 3D illusion that mimics a fireworks show.
Twister Ride System
Imagine boarding a biplane attached to a giant corkscrew that spins you 360 degrees around an axis. Then surround the ride system with projection screens, similar to the King Kong and Fast and the Furious attractions at Universal Studios Hollywood. That's the basic premise of the Twister ride system patented by Disney.
The patent rather terrifyingly describes the planes shooting at or striking one another to "momentarily disrupt the operation of the vehicle." Another version of the attraction would involve a scoring game with the riders shooting targets projected on the screens.
While the patent proposal would work well with any airplane-themed attraction, Thrill Geek points out the Blue Sky idea would be a natural fit for Disney's "Planes" franchise.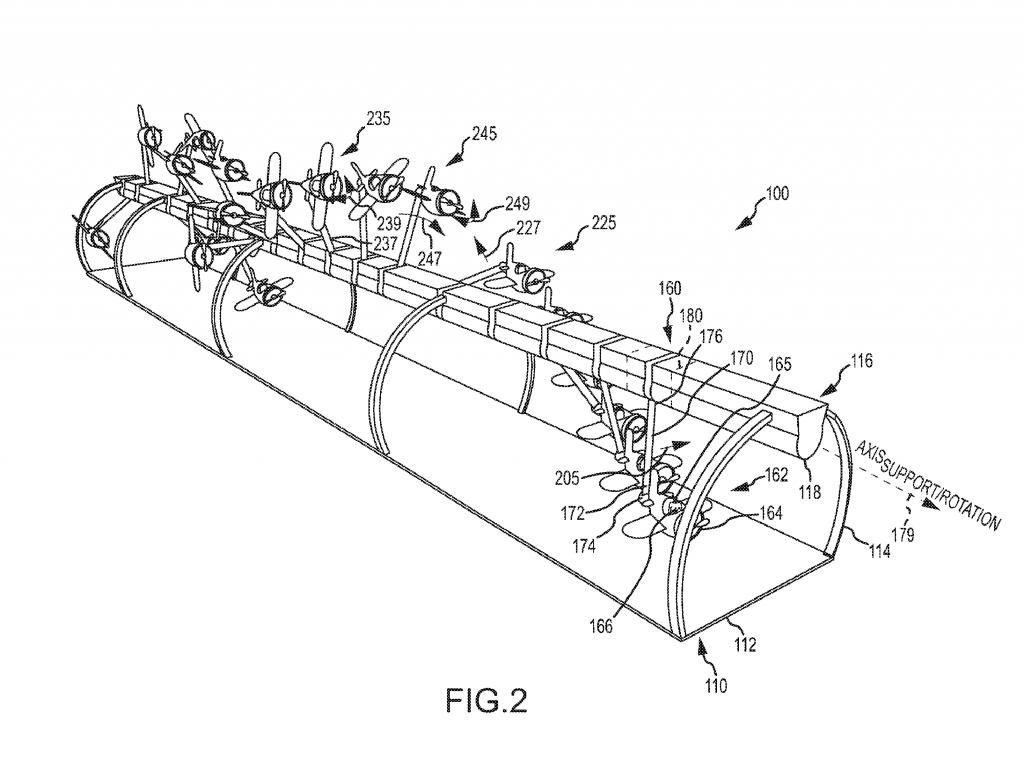 Mood Sensor
What if the ride you were on could sense how scared or thrilled you were? And then dial back the excitement. Or amp up the fun. Depending on your preferences.
Bored by the Haunted Mansion? Want a few more spine-tingling scares? That can be arranged. Not a big fan of the bucking bronco experience on Indiana Jones Adventure? Want a more sedate journey through the Temple of the Forbidden Eye? No problem.
A patent sought by Disney Enterprises envisions a ride system that would adjust to the mood of the rider based on their reactions. Is that a smile on your face? Or a look of complete terror? Facial recognition software could help assess your fear level and adjust the ride accordingly.
Future-tech sensors would monitor heart rate, skin temperature, facial expression, eye movement, hand gestures and even your laughter or screams. In addition, the ride control system could reroute the ride vehicle to alternate track sections based on the rider's emotional state.
Gaze Tracking
Disney wants the audio-animatronic figures in your favorite dark ride to track your eye movements and everything you look at. Sounds kind of freaky, actually. Like an artificial intelligence robot watching your every move.
The gaze tracking technology patented by Disney would use cameras to detect where riders are looking. Stare too long at an animatronic character and it might talk to you — and use your name if you're wearing a MagicBand. The smart wristbands will also allow Disney to wirelessly track the location, identity and activities of any visitor.
Disney also envisions using the gaze tracking technology with droids that will inhabit the new Star Wars: Galaxy's Edge themed land. Discover magazine says the patented technology could drive lifelike conversations between droid bartenders and hotel guests at the cantina bar planned for the forthcoming Star Wars hotel at Disney's Hollywood Studios in Orlando, Florida.
Facial Projection Mapping
The jaw-dropping projection mapping that Disney uses during nighttime spectaculars and fireworks shows bring streetscapes to life with building-wrapping animated scenes that enhance and elevate the storytelling.
But what if Disney could do the same thing to your face and the faces of everyone around you. Kind of like a life-size bitmoji. It sounds creepy and fascinating all at the same time.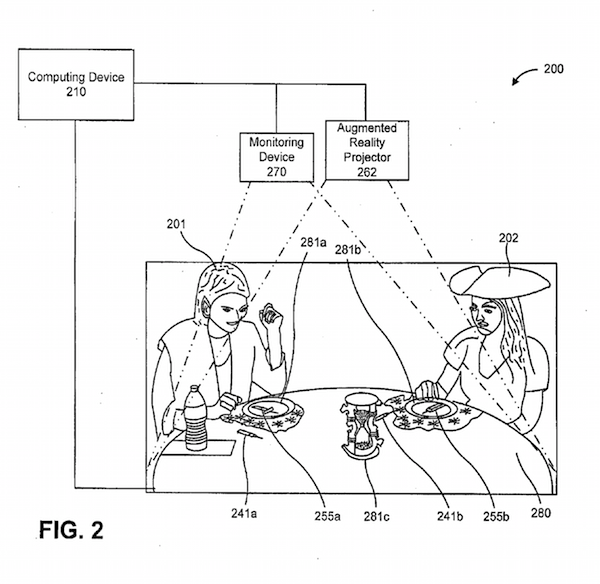 A Disney Research publication described the facial projection mapping technology as "the first system for live dynamic augmentation of human faces."
The virtual makeup would give Disney the ability to digitally paint your face with any character in real time. Swashbuckling scalawags during a Pirates of the Caribbean scene. Peter Pan as Tinkerbell flies over the castle. Mickey Mouse as the Sorcerer's Apprentice vanquishes a fire-breathing dragon. The possibilities are endless.
Inverted Pendulum Coaster
It doesn't take much imagination to figure out what Disney had in mind when it filed a patent application for a ride system that simulates the "unique sensation of swinging on a web or vine."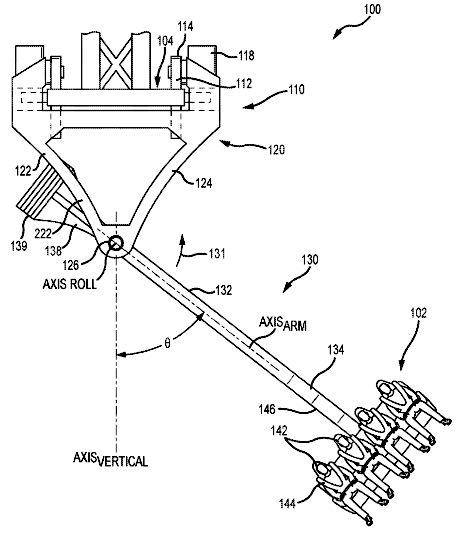 But Theme Park Insider's Robert Niles believes the blatantly obvious description of a Spider-Man or Tarzan ride could be a clever misdirection. The proposed ride system sounds like Epcot's forthcoming Guardians of the Galaxy roller coaster. This was described to Niles as a "grown-up version of the swaying cars on the Seven Dwarfs Mine Train."
"This proposed ride system would deliver that, and then some, providing a wild ride, careening through physical space," Niles wrote on Theme Park Insider.
The ride concept combines a pendulum swing experience while hanging beneath an inverted roller coaster track that travels through an indoor dark ride-like space.
Laser Blasters and Lightsabers
What could be more exciting than getting into a laser blaster battle with a stormtrooper? A Disney patent envisions just such a scenario with visitors firing laser-like beams toward an animatronic stormtrooper figure. A system of light projectors and sensors would create the illusion of a blaster battle.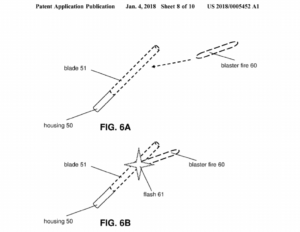 The technology would be a natural fit for the Battle Escape trackless dark ride planned for the Star Wars: Galaxy's Edge themed lands.
The same patent also describes an infrared light-transmitting lightsaber that could deflect simulated laser blasts fired by a hovering drone. The forthcoming Star Wars hotel at Disney's Hollywood Studios has promised lightsaber training as an exclusive experience for hotel guests.
Disney Research recently unveiled a Force Jacket that would work well with either the laser blasters or lightsabers. The haptic feedback suit filled with 26 inflatable bags simulates blows to the chest, arms and back.
Magic Bench
It's hot. You're tired. The park is packed. You spot an empty park bench. You sit down and suddenly up pops a digital version of your favorite Disney character sitting right next to you.
Sound impossible? Disney Research already has a working prototype. The Magic Bench lets anyone who sits down interact with animated characters in real-time. Without a virtual reality headset or the need for any type of digital device.
The combination of augmented and mixed reality uses cameras and depth sensors to produce a 3D recreation of you and the bench visible in a mirrored projection, according to Engadget.
Imagine the line that will form once Disney puts the first Magic Bench in a theme park.
Captain America's Shield
Ever wanted to fling Captain America's shield and have it return like a boomerang?
A further Disney patent describes a shield-throwing experience that would be a natural fit for the Marvel superhero universe planned for Disney California Adventure.
An apparatus attached to your arm would gauge your throwing motion as you aim at targets in a simulated battle scenario. The actual shield would slide along a rail. Sensors would also determine how far away and where the shield landed.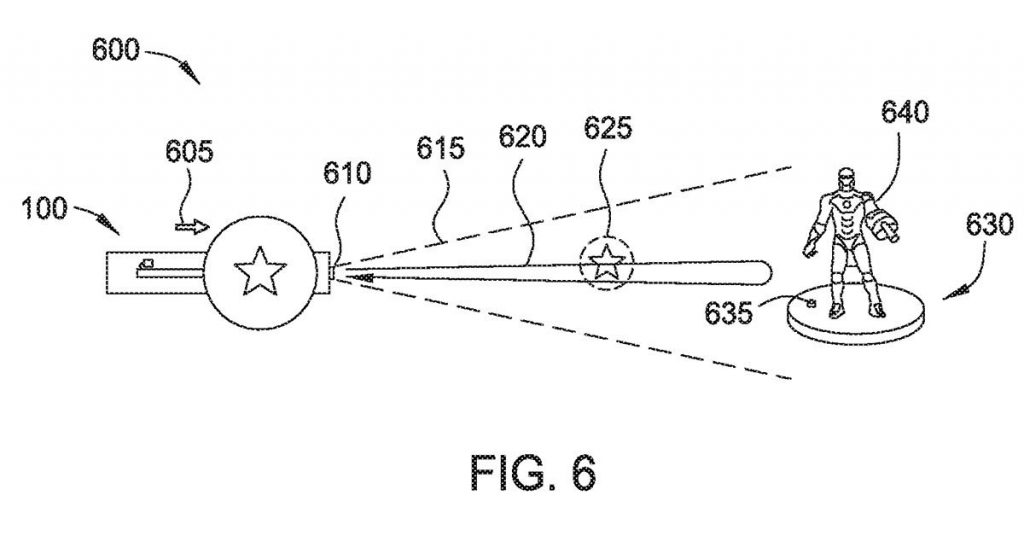 "Some targets could be harder to hit," wrote Laughing Place in a blog post. "For example, your basic HYDRA agent would be easy, but hitting the Red Skull might be a bit harder."
Foot Identification
Perhaps the weirdest Disney patent describes an ID system that would track theme park visitors by their feet.
Sensors and cameras would identify and track visitors based on their shoes. The patent describe the identification method as less invasive and intrusive than biometric systems that scan retinas or fingerprints.