Ahead of ISE 2020, Blooloop spoke to the show's managing director and founder Mike Blackman.
ISE 2020 will take place from 11 – 14 February at the RAI Amsterdam. This will be the event's final year in this location before it moves to Barcelona in 2021. Mike Blackman launched the first ISE in 2004 and has seen it grow from modest beginnings to an unmissable event.
Over 1,300 exhibitors are expected to attend ISE 2020, where more than 80,000 registered attendees will benefit from a huge trade show floor, as well as the event's biggest conference programme to date.
The event is a joint venture of the Audiovisual and Integrated Experience Association (AVIXA) and the Custom Electronic Design and Installation Association (CEDIA).
A background in sales and events
Mike Blackman began his career in sales, working initially in publications and later in events.
"I also had my own company for a few years. Here – among other things – I organised all the European events for Harley-Davidson," says Blackman. "That was a real labour of love for me."
Talking of what prompted him to start ISE, he says:
"I was asked! ISE was the brainchild of three industry associations: InfoComm (now AVIXA), CEDIA and NSCA.
"They were looking for someone with exhibition experience to run Integrated Systems Events, the company that would organise the ISE show. I could see right away that it was an exciting opportunity with great potential."
A huge event from humble beginnings
While the first event, back in 2004, was fairly small, ISE has grown year on year. In fact, it has broken its own attendance records consistently for the previous few years.
ISE's official figures show an 11.7% increase in registered visitors from 2016 to 2017, when it reached 73,413, with visitors from 150 different countries. Then it grew a further 10.3% in 2018, welcoming a whopping 80,923 attendees.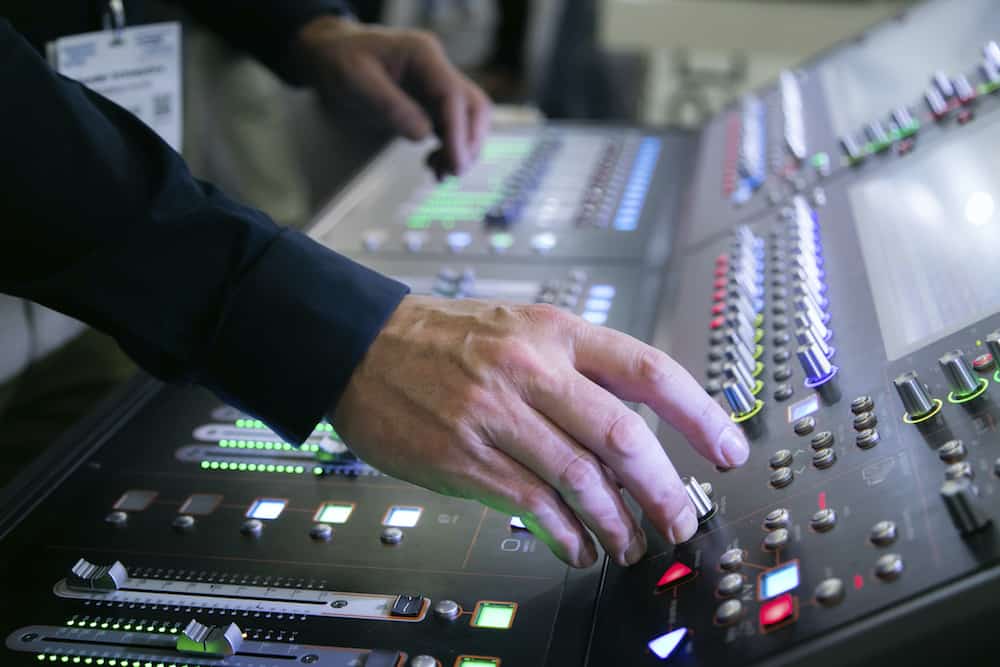 Last year further cemented the event's reputation as the industry's leading show, when it broke yet another record, achieving the largest one-day attendance figure ever for an exhibition at the RAI: approximately 42,000. In total, 81,268 people attended ISE 2019.
"The first ISE, in Geneva, was quite a modest affair. It was in a single hall with 130 exhibitors and 3,500 attendees," says Blackman. "But it was enough of a success to make us think that we were onto something.
"We certainly hoped it would become a major event. In the early years, we used other shows in the AV and adjacent industries as yardsticks. Looking back, our growth has been steady and fairly linear, with attendee numbers growing in proportion to show floor space.
"On that basis, I suppose you could call it predictable, but it's not something we take for granted – even now."
ISE 2021 – hola Barcelona
In 2021, the event will move to a new location – Gran Via, part of the Fira de Barcelona exhibition complex, in Spain. Mike Blackman says the reason for the move is straightforward:
"Simply put, we have run out of space at the RAI. The RAI has been a great partner for us and has worked hard with us to add new halls and new structures. However, there came a point where we had to look for a new venue that could cater to our projected growth over the next decade."
"There isn't a massive choice of venues that can accommodate a show of our size. And it's also important that our host city is well connected for air travel. After an 18-month process, involving research among our attendees and exhibitors, and input from AVIXA and CEDIA, we came up with our choice."
Mike Blackman's personal highlights
During the show's 16-year history, there have been several high points for Blackman. One such instance was on the 9th February 2015, when the RAI and the City of Amsterdam made him Mayor of Amsterdam for the week. This was in recognition of ISE's contribution to the city.
"It was a purely ceremonial role, of course," he says. "But it was a great honour – not just personally, but for the show in general. I still have the mayoral chain of office on my wall."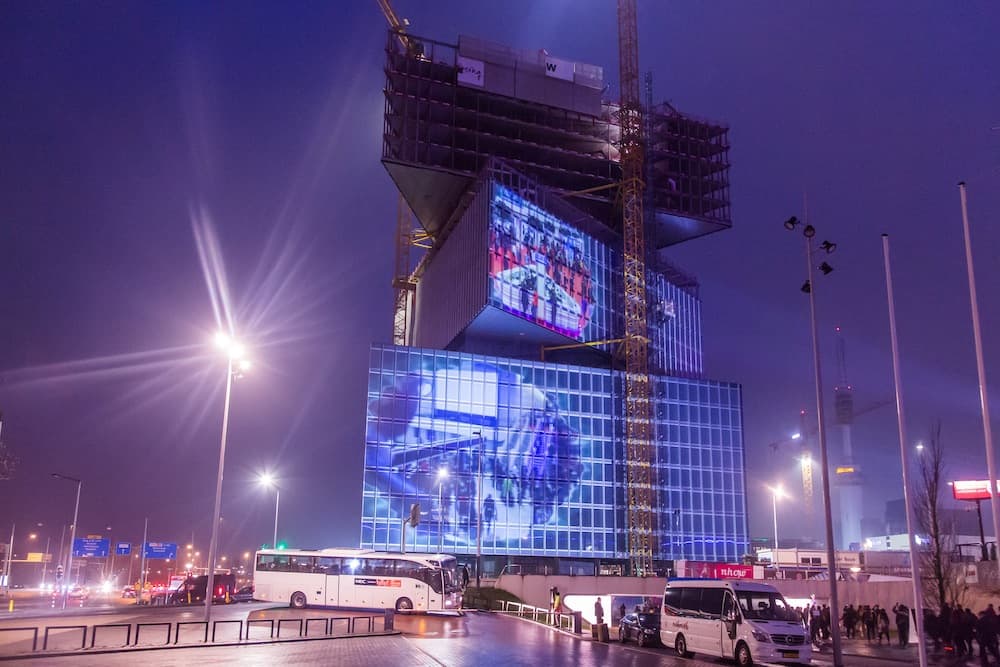 "The World Masters of Projection Mapping competition at ISE 2018 was also an important milestone for us. This extended our influence beyond the RAI. Along with various partners, we organised a competition where works from international video artists were mapped onto the façade of the Eye Filmmuseum, which overlooks the river IJ in Amsterdam. That really got us noticed in the wider Amsterdam community.
"Then, on the Wednesday at ISE 2019, we broke the record for the greatest number of visitors in a single day at the RAI. That was another important landmark for us, although it did underline the fact that we are outgrowing the RAI."
Fulfilling its mission
Despite the event's massive growth, it has still managed to stay true to its original purpose. Talking about balancing the two, Blackman says:
"Our purpose has always been to be a destination for the professional AV systems integration industry. We're continuing to fulfil that mission, but we're just attracting a larger proportion of the industry."
"In terms of the show floor, we still have a relatively small number of Technology Zones. There will be six at ISE 2020, although we will be adding to these in 2021. We only add new zones when there is strong demand for them from our exhibitors. We're not 'fishing' for new business by over-extending into new areas.
"Fortunately for us, we're in a very broad-based industry. Both in terms of the technologies it uses and the markets it serves."
Trends in AV technology
The industry is typically a fast-moving one, with new innovations and technologies being created all the time. How does ISE keep up with this pace of change?
"The biggest change for ISE has been that we have extended our reach in terms of the roles of our attendees and where they are located," says Mike Blackman.
"Much of our attendee growth in recent years has come from end-users; that is, people who work outside the AV channel (which is made up of manufacturers, distributors, integrators and so on) but who work with AV technology, or are involved in specifying it for new projects.
"Geographically, our reach extends far beyond Europe. At ISE 2019, our attendees came from 188 countries. The USA and China are in our top 10 best-represented nations, and Israel and India are in the top 20.
"In terms of the market, the biggest trend is probably still the impact of IT on the world of AV. AV-IT convergence, a buzzphrase for many years, has taken place across the industry."
"However, the value within AV products continues to shift from the hardware to the software. Standard computer platforms are displacing dedicated hardware, as processing power becomes more affordable year by year."
Mike Blackman on what's in store for ISE 2020
While this year's event remains at the RAI in Amsterdam, attendees can still expect the offer to have grown from last year. ISE 2020 features a packed schedule of professional development activities alongside the trade show. There are also plenty of events and networking opportunities.
"It tends to be evolution rather than revolution. But we always look to offer more for our attendees each year," says Blackman. "So we will be hosting 13 conferences at ISE 2020, our biggest number ever and three more than in 2019.
"We will have what promises to be a fascinating Opening Address from Duncan Wardle. He will talk about what he learned about unlocking creativity within businesses from his ten years as Head of Innovation and Creativity at Disney."
"We've got an exciting VR feature in Hall 14. And there is a projection mapping extravaganza on the Elicium building at the RAI.
"And on the final day, we will be holding a special event entitled ¡Hola Barcelona! which looks ahead to what our attendees can expect in 2021. It will also thank Amsterdam and the RAI for their contributions to our success over the years."
attractionsTECH by blooloop at ISE 2020
Once again, Blooloop will be hosting attractionsTECH at ISE 2020. This half-day conference is the third partnership between Blooloop and ISE. Attendees will find out how state-of-the-art technology is enabling attractions to develop immersive experiences.
Charles Read, Blooloop's Managing Director says: "A key development in the attractions industry has seen many theme parks and visitor attractions utilising sophisticated technologies to make their rides and attractions even more engaging and memorable for the visitor. This conference represents a great opportunity to hear from the operators and tech companies helping transform this business."
Barco is sponsoring attractionsTECH by blooloop at ISE 2020. It takes place on 14 February at the Hotel Okura, between 9 am and 1 pm.
Expert speakers include Peter Cliff, Creative Director at Holovis, Bart Dohmen, CEO of Unlimited Snow, Dennis Gordt, Head of Development at Mack Rides and Chief Technical Officer at VR Coaster, Arnold van de Water, General Manager of the Meet Vincent van Gogh Experience for the Van Gogh Museum, Renee Welsh, CEO of Embed and Leander Werbrouck, Segment Manager, Pro/Events at Barco.
ISE 2020 takes place at the RAI Amsterdam from 11 – 14 February.