VR is going from strength to strength. Immersive experiences are being used in theme parks, FECs and retail centres to drive audience participation and repeat visitation.
Changes in technology mean that VR experiences are more innovative and immersive than ever before. The immersive attraction landscape is developing rapidly. With this in mind, this year's EAG International Expo saw an entire day of seminars dedicated to out-of-home entertainment by leaders in the field.
Held at ExCel London from 14 – 16 January 2020, the premier event for the international gaming, attraction and entertainment industries showcased over 100 leisure brands this year.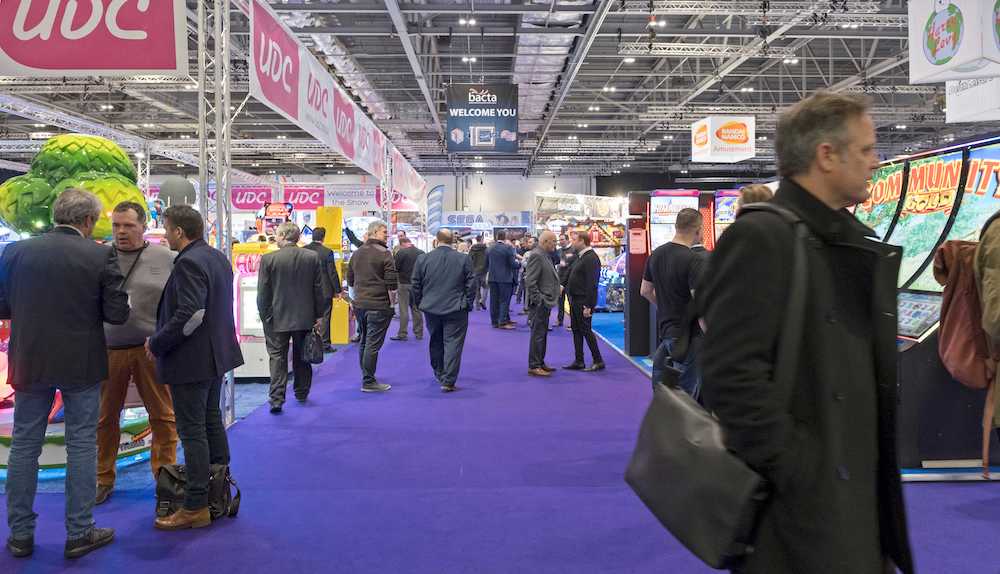 Kevin Williams, Founder and Director of KWP Ltd, discussed the rise of VR experiences in his seminar. As an expanding area, VR experiences are becoming more varied. For example, VR laser tag, climbing walls and coasters are all popular options in LBEs and FECs, as well as mixed reality offerings.
Yet Williams explained that we are now moving into a stage "where hardware and games have to generate revenue". The pay to play industry is well suited to introduce VR technology. So the challenge is in making sure it is profitable for operators. The seminars at the EAG Expo discussed this issue and how best to implement VR experiences.
Adding VR experiences to FECs
Including a VR system into a Family Entertainment Centre (FEC) is becoming increasingly popular. They can take up a small amount of space and can give high returns. Williams explained that Asia and the US have embraced this trend, and Europe is catching up.
However, it is also important that the VR product doesn't suck the life out of all other offerings in the FEC. It is vital to find the right experience. This can be challenging for FECs that might struggle to see the long-term benefits after an expensive initial set-up cost.
Thank you to everyone who attended Martin Higginson's 'Immersive Deployment for the FEC' seminar at the @EAGExpo this afternoon! For more information, visit https://t.co/GwMR10MEI8 #EAG2020 #VR #IMMO pic.twitter.com/7nPXEUUcl5

— Immotion Group (@Immotion_Group) January 14, 2020
Martin Higginson from Immotion gave a talk entitled Immersive Deployment for FECs in which he discussed the best way to fit VR into an FEC market. He explained that high-quality VR is expensive to set up, and FEC customers are used to low ticket prices. At Immotion, they try to find simple solutions to "swim against the tide" and make it easy for FECs to install VR systems.
By thinking differently, it's fairly easy to turn a small section of an FEC into a theme park. Higginson spoke about Immotion's Tower Coaster which is consumer-friendly and provides a good return per square foot as it can accommodate up to 100 guests per hour.
Children – an emerging market
Creating VR experiences for children is a large section of the market. But in his seminar Defining Younger Immersive Play, Paul Collimore from Spree Interactive explained that not many other companies are taking advantage of it. He said that there have been lots of studies on the effects of VR on children that have shown that short periods of time are safe for them.
This fits in with children's short attention span. Spree Interactive has found that 90 seconds is the best amount of time spent on a VR system for children under 12.
When creating VR for children, some innovation is necessary. They have modified their VR headset to be adjustable, fitting children and adults of all sizes and ages. This allows for cross-age use of their new VR bumper karts for example.
Developing technology
Making VR technology easy for operators whilst creating high-end immersive experiences for the consumer is very important for Hologate.
COO Robert Fankhänel spoke in his seminar, Hologate – Defining Immersive Entertainment, about how those who operate their systems don't necessarily have previous VR experience. Hologate has therefore created an easy backend support system to reduce one barrier for operators installing VR in their locations.
Hologate is also using the latest technology to encourage repeat visitation. The Hologate Blitz is the first motion sickness free platform, providing an experience that cannot be replicated at home. This encourages repeat visitation from consumers and increases profitability for operators.
The rise of esports
At a panel on esports, Jan Goetgeluk, CEO and founder of Virtuix discussed how their Omni arena has added physicality to VR. But it's their competition that is the real draw for esports on their platform.  Offering cash prizes for those who play encourages repeat custom.
Fankhänel from Hologate created Europe's largest esports site. He discussed the importance of a community for esports to work. He also admitted that money is a factor in the slow uptake of esports into the entertainment industry when it has been present in gambling for a while.
Goetgeluk agreed with him. They said that FECs are still working out how to make money from esports. When you need to "build a community from the ground up", Goetgeluk says that this takes time that an FEC might not have due to monetary constraints.
Esports is growing in popularity; in several schools, it has become a school activity. Fankhänel believes that training parents is the next step, as kids already know what esports is. This ensures that in years to come esports can continue to increase in popularity.
So what will esports look like in 10 years? Giovanni Antonioli Fantini, CEO of Vae Victis Games, thinks that operators need to invest more, whilst Fankhänel and Goetgeluk say that connectivity and crossover communities will be key. They envisage players in Berlin being able to play with someone in Paris.
But, according to Goetgeluk, "it takes time" for things to happen. Whatever the future, all three panellists agree that entertainment comes first and sports comes second within esports.
On the floor
On the trade show floor, Holovis made sure to scare attendees as they debuted their latest product, The Descent, a VR multisensory game using D-Box Motion technology to eliminate motion sickness.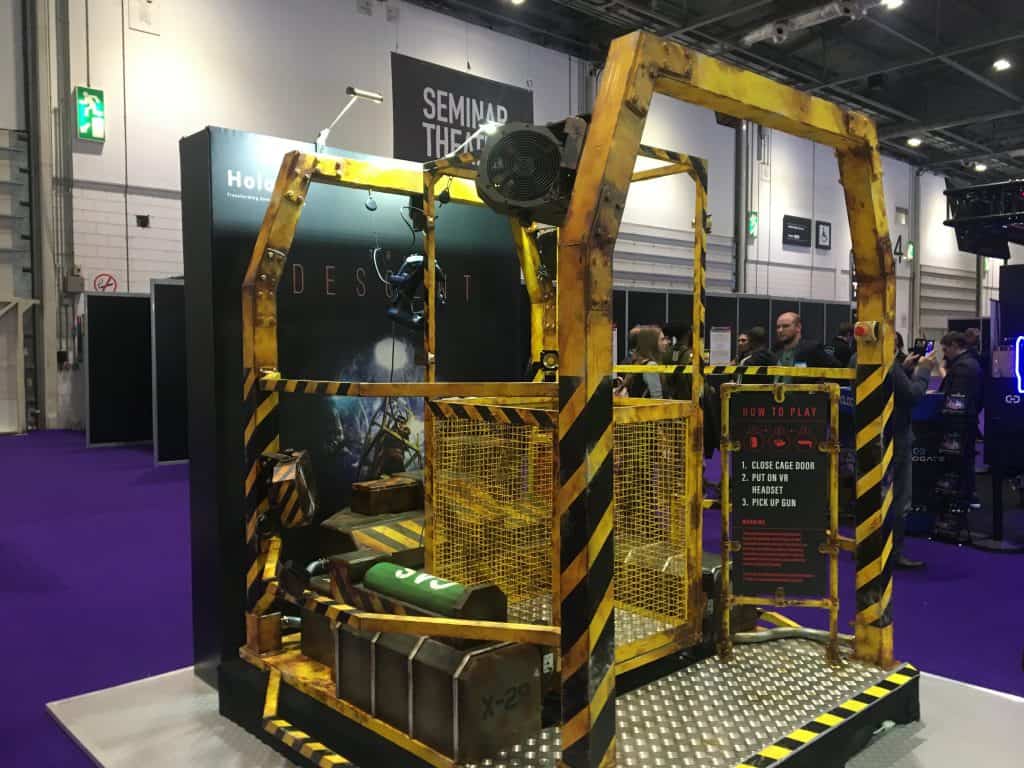 Elsewhere, heroes were being made as Hero Zone demonstrated their new VR platform. Here, players must defend themselves against cartoon stylised zombies.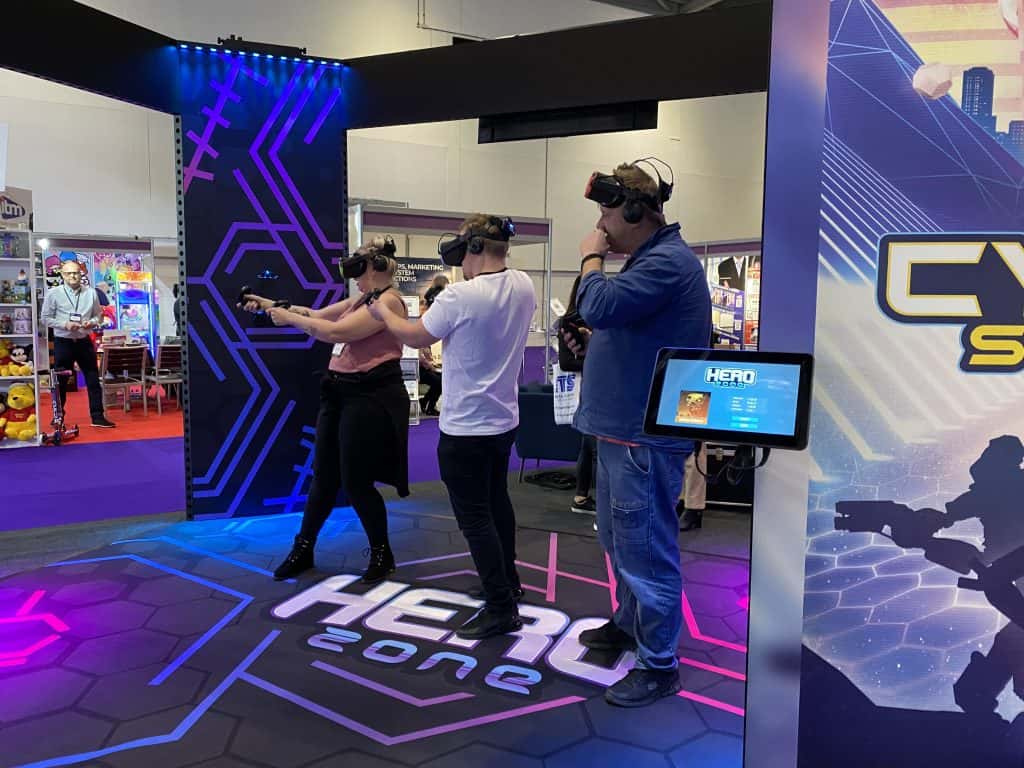 Embed shared the benefits of their new Mobile Wallet on the trade floor at the Bandi Namco booth. This virtual game card allows guests to continue gaming seamlessly.
Specialist insurance brokers for the leisure industry Lorica Insurance also had a stand to discuss their expertise.
Triotech's latest VR coin-op offering, The Storm was available for people to try out and drew large crowds. The game doesn't require a controller, players simply move their hands around to compete with each other.
Come and try @Triotech1 new interactive #VR coin-op simulator STORM™ at @EAGExpo! See you with @bandaiNamcoUK Booth 620 #eag2020 #LONDON pic.twitter.com/bZxioCFL2N

— Triotech (@Triotech1) January 15, 2020
Thanks to their UK distributors Electrocoin, Intercard were able to showcase their cashless technology at the show, such as the Edge Mobile App Collection.
LAI Games showed off some of their new games, including Toy Frenzy, Outnumbered and  HYPERpitch which are all new to the European market. Their new Mini Virtual Rabbids was also on display. This features a lower, more compact screen which makes it suitable for venues with a lower ceiling.
The tradeshow floor at @EAGExpo is officially open @ExCeLLondon! Be sure to stop by the Harry Levy booth #600 and try the biggest games of 2020!#EAGExpo #EAG2020 #tradeshow #laigames #arcadegames #Outnumbered #VirtualRabbids #HYPERpitch pic.twitter.com/tugkyXlCwT

— LAI Games (@laigames) January 14, 2020
Bacta dinner
On the Tuesday evening, the Bacta dinner was held on the Sunborn Yacht Hotel, docked right by the ExCel venue. It was a good opportunity for colleagues to meet up and socialise with each other after a busy day on the trade show floor.