UK-based tech start up Immotion Group, which specialises in the immersive virtual reality (VR) 'Out of Home' entertainment sector, is launching its immersive space themed ride Delta Zero.
Delta Zero allows customers to board their own virtual spacecraft. They will then be able to go on a high-speed mission through the universe.
In the ride, players will battle enemy forces in order to save civilization from an alien threat.
The ride is an exclusive VR collaboration with Lunar Animation. The game has also received positive reviews during beta trialling.
Immotion has used cutting edge CGI graphics and also advanced motion platform technology to create a truly immersive experience.
This is the first of a number of motion-based VR experiences to be produced by Immotion. It will be rolled out across the Immotion estate of motion platforms over the coming weeks.
"Pivotal" for reputation
Martin Higginson, CEO of Immotion Group, said:"We are incredibly excited to launch Delta Zero as the first of our own productions and we are proud that the experience is so thrilling and realistic. The combination of cutting edge graphics and precisely synched motion takes VR to a new level.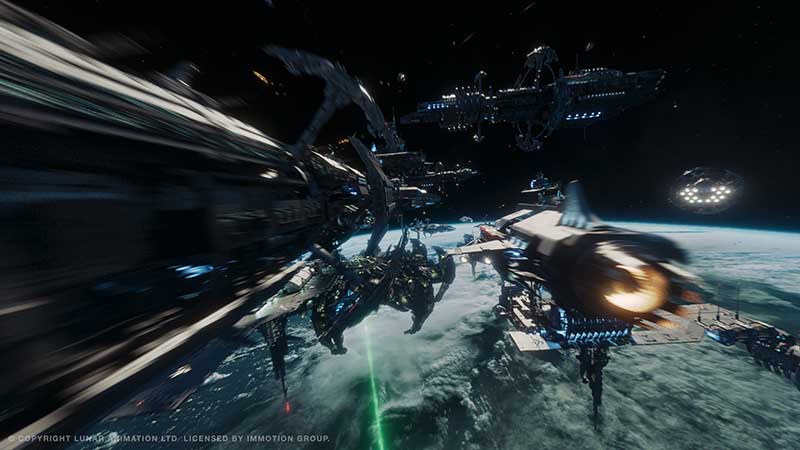 "We are confident that the production will be very well received and we believe Delta Zero will be pivotal in enhancing our reputation as the leading out-of-home VR company. We also look forward to increasing our own content as we continue to build the business across the UK, Europe and USA in what is an exciting, fast growing market."
James Rodgers, founder and creative director of Lunar Animation, said: "I'm really excited about the launch of Delta Zero on the Immotion platform – people won't have experienced anything like this yet in VR. We've been able to seamlessly combine state-of-the-art visual effects and AAA game engine technology to work harmoniously on the motion platform.
"This gives the audience an incredible immersive experience that they won't forget. Even if you've done VR before, this will blow your mind."
Immotion is aiming to become the leading provider of out-of-home VR experiences. In 2017, they raised £1.3 million to develop high-end virtual and augmented reality experiences in Europe and the US. In May 2018, the company went public with a listing on London's junior stock market AIM.