Woods Bagot, an architecture studio founded in Australia, has unveiled its concept for electric vehicle charging stations in Downtown Los Angeles.
Re-Charge LA imagines how EV charging stations could become visitor destinations that include digital screens showing movies, as well as food trucks and urban parks.
"Because it can take up to an hour or more to fully charge an electric vehicle, the charging places should fulfil a broader set of demands than just the charge itself," said Woods Bagot (via Dezeen). "What does the driver do while he or she is waiting?"
EV charging stations as visitor destinations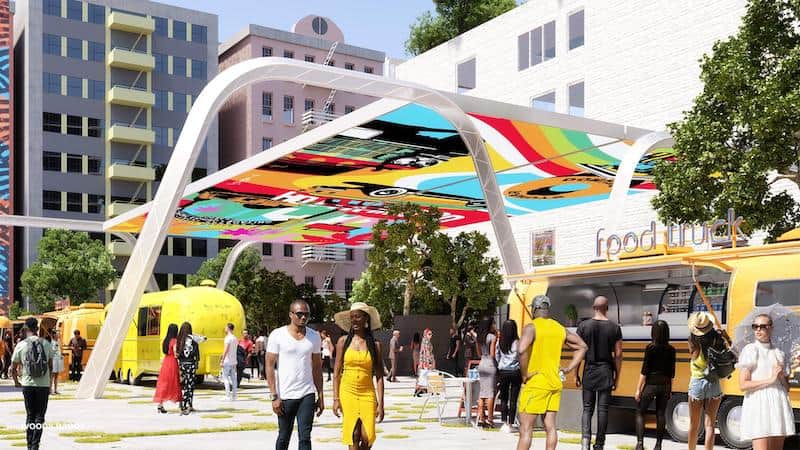 "The team was inspired by the powerful place that gas stations – and automobile culture generally – have long held in the American imagination, and above all in Southern California," added Woods Bagot.
"Everything from the paintings and photomontages of Ed Ruscha, to memorable film scenes in Back to the Future and countless Hollywood features, to innovative mid-century modern gas stations around the Los Angeles region."
Last year, attractions across the globe were busy reopening with a drive-through or drive-in model, an innovative solution to the social distancing challenges of COVID-19.
Re-Charge LA was originally designed as part of Pump to Plug, a 2019 symposium organised by Christopher Hawthorne, chief design officer for the City of Los Angeles.
LA's EV charging stations reimagined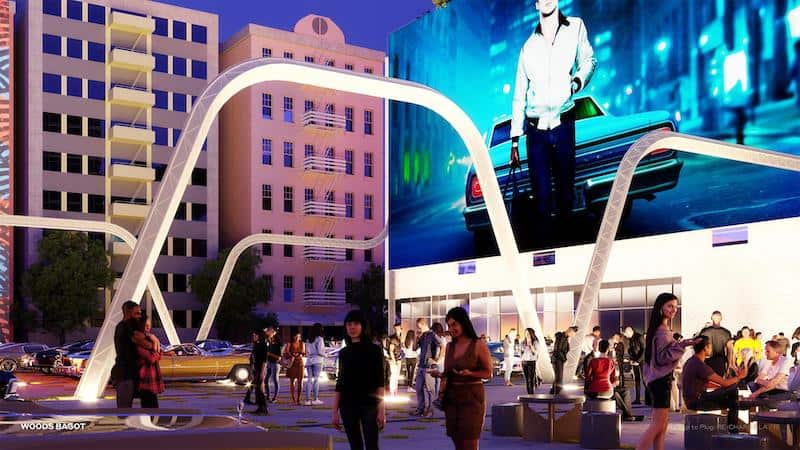 Pump to Plug asked firms to develop ideas for how to integrate EV charging stations in Downtown Los Angeles. Woods Bagot's plan involves creating "high-quality and evolving community-oriented places" for the "sustainable future" of LA.
Efteling, the biggest theme park in the Netherlands, recently opened the largest charging park for electric cars in Benelux in collaboration with Eneco eMobility.
Last year, Gardaland Resort partnered with Enel X to add eight charging points for electric vehicles, as part of the attraction's commitment to sustainability.