Embed, a leading worldwide supplier of point-of-sale and revenue management systems, marked International Women's Day by launching WE (women@Embed).
Embed is pleased to be able to mark International Women's Day, a global celebration of women's achievements, by announcing the launch of WE (women@Embed). The company is proud to be leading the way in a male-dominated industry and is committed to gender parity at all levels.
Only 17% of Fortune 500 CEO's are women and only one in four start-ups have a woman on the founding team.* In addition to this, only 3% of women said their first choice would be a technology-based career, due to a lack of information and resources, as well as there being few role models within the industry.
The value of diversity
Embed believes in the value of diversity in its talent pool, and knows the benefits and strength that comes from harnessing and realizing the talent capital of gender equality. The company is on a mission to put an end to gender inequality in the tech sector. With a Chief Executive Leadership team made up of 50% women, Embed is proud to be an example of what is possible.
To mark International Women's Day, the company asked some of the women@Embed to speak about their experience:
"Closing the gender gap in tech is hard, but not at Embed," says Renee Welsh, CEO. "It is a testament to our value system, our culture and organization, who we are and how we do things."
Sara Paz, CMO, adds: "As CMO, I am proud to be part of an executive team that is 50% female lead by a strong female CEO. And I'm equally proud that my global Marketing organisation reflects the same 50% gender diversity."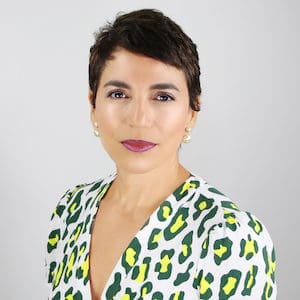 "We've not had to set metrics to aim for in relation to gender diversity because our balance is very healthy," says Belinda Avery, Global HR Director. "The best thing about this is that we aren't driven by metrics. We simply select the best person for the role and if that just happens to be a woman, it's great. This is my first time working with a female CEO and I've absolutely loved it."
Finally, Rosa Tahmaseb, MD, EMEA, says: "I'm a woman in the unique position of GM Middle East of a high-tech company. I've never allowed my gender to affect my career, achievements, dreams or future plans. To be part of a company that believes in the strength of diversity makes me proud, and if my example serves to encourage even one female to aim for the stars, knowing it is not about "IF" but "WHEN" she will reach them, I would consider this a great success."
Embed is currently exhibiting at Amusement Expo International, where it is showcasing a range of innovations including the Mobile Wallet.
*Women in Technology Leadership 2019, Silicon Valley Bank