Endurescreens Kft. is proud to announce the completion of its latest project, which is a milestone for the company. This is the first Pro+ dome screen to be installed by Endurescreens in a planetarium.
The planetarium is located in the city of Ceske Budejovice, in the Southern Czech Republic, in a busy waterfront setting popular with visitors and locals. The new dome screen was supplied in partnership and as part of Sky-Skan Europe's renovation of the planetarium. The project involved the refurbishment of the original Zeiss ZKP-1 star projector. The light source has been upgraded to LED and mounted on a lift. A new Sky-Skan Definiti 4K Compact projection system is in place, which provides over 4k pixels on screen resolution (10+ megapixels total).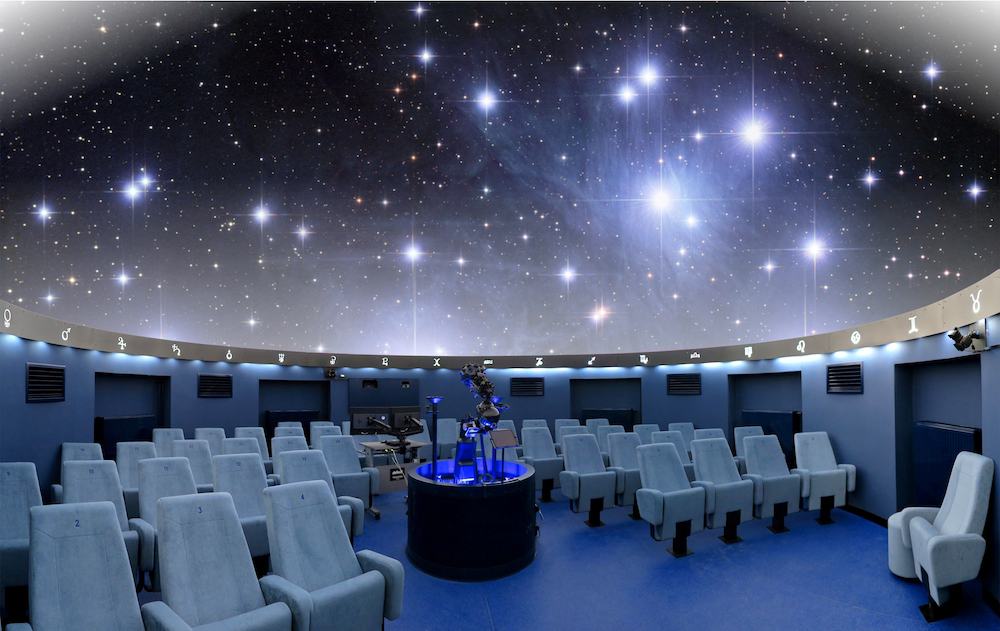 A new challenge for Endurescreens
Endurescreens is an expert in the creation and supply of screens to attractions all over the world, with a recent project involving a huge 45-metre diameter screen for a 4D theatre in China – one of the largest in the world to date.
However, the company is pleased to be expanding into new settings. Yin Lei, responsible for international sales at Endurescreens says, "We have been working very closely with the entertainment industry over the past years. This dome screen we supplied in Ceske Budejovice is the first of its kind we have supplied to a planetarium. Endurescreens successfully entering the planetarium market is a milestone for the company. Much more is coming soon".
Because of the constraints on the project put in place by the size of the existing building, the screen is a custom size. The Pro+ dome screen sits on a ledge within the circular part of the building. The screen reflectivity is 43% It is 8.3 metres in diameter and provides a 180-degree field of view.
The planetarium upgrade also includes a new 5.1 sound system, seating and LED Cove lights. The entire system can be controlled from an iPad. The Pro+ screen is butt seamed – all of the panels have been cut on-site to create near perfect joins with no overlaps.