Merlin Entertainments has partnered with a vision-enhancement platform to supply medical devices for people with visual impairments at attractions in North America.
Toronto-based eSight is a leading vision-enhancement platform that provides vision-enhancing medical devices across Europe and North America.
Merlin will work with eSight to offer accessible experiences for people with vision impairment at attractions including Legoland, Legoland Discovery Centre and SEA LIFE.
"This partnership allows us to make a deep impact on lives around the world," said Robert Vaters, CEO of eSight. "With Merlin Entertainments' expertise, we are able to give people with visual impairments a day they'll never forget."
"When a child tries on eSight, a whole new world of possibility opens before their eyes. They are able to read the board at school and they are able to stay active," he added.
eSight for people with visual impairments
"They can explore their world in a whole new way, allowing them to forge new paths that may not have been available before."
eSight and Merlin Entertainments will also work together to create additional inclusive initiatives for future guests with low vision or legal blindness.
The company's latest technology is clinically proven to enhance sight via a combination of best-match camera and lens technology to stimulate the brain.
It is used by thousands of people with more than 20 eye conditions, including Stargardt's disease, retinopathy of prematurity and optic atrophy.
The companies first joined forces last year to enable a legally blind teenager called Jimy Rubio to see Lego attractions at Legoland Discovery Center Dallas/Fort Worth and sharks at the SEA LIFE Grapevine Aquarium.
Since then, Merlin and eSight have created experiences for children at Legoland New York and SEA LIFE at the Mall of America. Now, they plan to take their services to more Merlin attractions in North America.
Technology used for 20+ eye conditions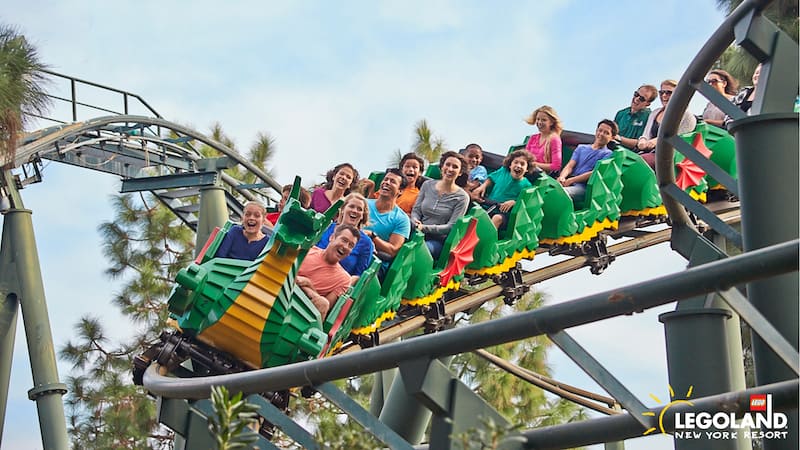 "We are always looking for ways to create magical memorable experiences," said Matt Jowett, chief corporate officer at Merlin Entertainments.
"This partnership gives us the ability to provide families with a gift that extends beyond a fun day at our world-class attractions," Jowett added.
"We are creating a lasting impact for children around the world and reinforcing our goal to create more inclusive experiences for everyone."
The Van Abbemuseum in the Netherlands recently opened a multi-sensory exhibition featuring 120 accessible artworks that can be seen, touched, heard and smelled.
The Van Gogh Museum in Amsterdam also introduced a touchable scale model of the building that includes all floors and walking routes for blind and partially-sighted visitors.
Images: Merlin